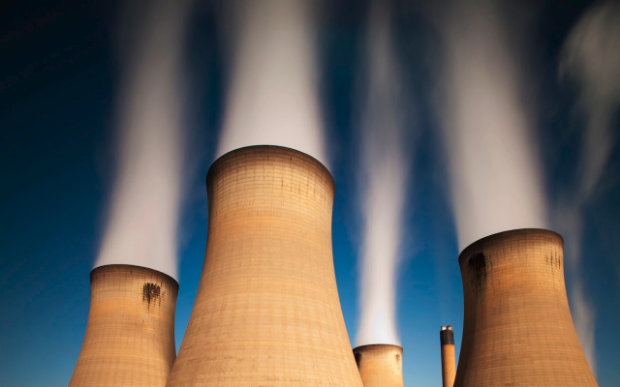 Bitcoin is passé: these are the cryptocurrencies to look at in 2018
Bitcoin had a monumental 2017, with its price rising by more than 1,400pc over the past year. However, it was far from the best-performing cryptocurrency.
Of the 10 most important digital currencies by total value at the time of writing, six have been around for more than a year. All six have experienced price rises that eclipse Bitcoin, ranging from 2,870pc for Monero to 31,560pc for NEM.
As the first blockchain-based cryptocurrency, Bitcoin contains many flaws that later rivals have aimed to iron out. Transaction numbers per second are severely limited, "mining" — producing — Bitcoin consumes huge amounts of energy, and the transaction fees required for a payment to be processed quickly have been spiraling out of control.
All of these problems place doubt on Bitcoin's ability to become a widely adopted means of payment, and ultimately on its value.
Gary McFarlane, a cryptocurrency analyst at investment shop Interactive Investor, said: "Bitcoin is the benchmark for the cryptocurrency market — other coins are judged by what they do differently to it, and how they address its flaws.
"No cryptocurrency has achieved mass adoption as a means of payment yet, so later projects that can address earlier technological issues are in a better position."
So, aside from Bitcoin, which cryptocurrencies do those who analyse the fledgling cryptocurrency "market" have their eye on in 2018? Before you part with any money, bear in mind that any cryptocurrency investment is highly speculative, so only risk cash that you could afford to lose in its entirety and will not need in the short term.

Iota
Total value: $9.5bn
Iota stands for Internet of Things Application, and differs significantly from Bitcoin.
Instead of transactions being bundled together into "blocks", those blocks being verified by a "miner" and then added to a blockchain ledger, as happens with Bitcoin, Iota uses a different technology called the "Tangle".
Each transaction remains separate, is not amalgamated into blocks, and there are no separate miners who compete to verify transactions.
Instead, for a transaction to go through, the computer, smartphone or other device the transaction originated from must complete a mathematical problem to confirm two other random transactions.
There are no transaction fees, as the only cost is the amount of electricity a device uses to verify those transactions, which is borne by the user. In theory, this system could attain huge scale, as the more transactions that are put through, the more capacity there is to verify new transactions.
Mr McFarlane said there was a "good team" behind Iota and there were major companies interested in the technology, including Microsoft.
It is intended to be used as part of the "internet of things" — where homes, appliances and other day-to-day items are connected and communicate via a network. Its creators envisage that Iota will be used to enable micro-transactions and to allow almost anything, from a bicycle to computer processing power, to be rented out in real time.
Cardano
Total value: $10.2bn
Mr McFarlane said Cardano was sometimes described as an "Ethereum killer". Like Ethereum, it is a platform that digital applications can be run on, with its own digital currency. Cardano is the name of the platform, while Ada is the currency.
"The person who heads Cardano was part of the core Ethereum team and the Cardano team are trying to address some of the problems they see with Ethereum," he added.
Instead of using a "proof-of-work" system to verify transactions, where "miners" dedicate computing power to solving complex mathematical problems, Cardano uses a "proof-of-stake" system.
The power to verify transactions is determined by the number of coins a user holds, which also determines whether they can vote on proposed upgrades to the system. Those who verify transactions are rewarded with transaction fees.
The idea is that this system negates the need for a power-hungry proof-of-work system like that used by Bitcoin, and that those with larger stakes are incentivised to maintain a functioning system.
Critics say that in theory proof-of-stake systems are more open to certain kinds of attack, although penalties can be applied to discourage such abuse. They also point out that the largest stakeholders receive the most in transaction fees, which could give them more and more control over time.

Other Bitcoin rivals
David Drake, a professional investor who serves ultra-high net worth families, said he had high hopes for Verge and EOS, in addition to Iota.
He said the focus over the next six to 12 months would be on transaction speeds and the technology that underlies cryptocurrencies — areas in which Verge and EOS perform well.
Verge is focused on privacy, intending to offer completely anonymous transactions. EOS is similar to Ethereum in that it is a platform on which developers can build digital applications. EOS coins are the currency of the platform.
They are the 11th and 21st largest cryptocurrencies respectively, at $5.4bn and $1.8bn in total value.

How to buy
None of the currencies mentioned above is currently offered by the most popular cryptocurrency exchanges, Blockchain.info and Coinbase. That may change in the future.
Buyers will therefore require more technical knowhow and will need to carry out more research. You will need to find a cryptocurrency exchange that offers the currency you wish to buy, and a wallet service that will let you store it.
Watch out for the large number of scam outfits that appear in search engine results in this area; they may be difficult to distinguish from legitimate businesses.
You can also choose to store cryptocurrencies offline in a "hardware wallet", essentially a hard drive.
Be sure to check the fees charged by any exchange or wallet provider and the difference between the actual price of a coin and the price being offered to you.
You may be able to purchase some coins only with larger cryptocurrencies such as Bitcoin, rather than with cash. In that case, you will need to buy some of the required currency first.
Author James Connington 29 DECEMBER 2017 • 12:09PM
Posted by David Ogden Entrepreneur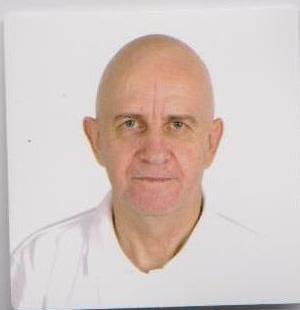 Alan Zibluk Markethive Founding Member