Crypto Bulls Take a Breath as Bitcoin, XRP Prices Dip
Prices are down a bit nearly across the board in crypto today. But only a little, and all signs point to the bull run being far from over.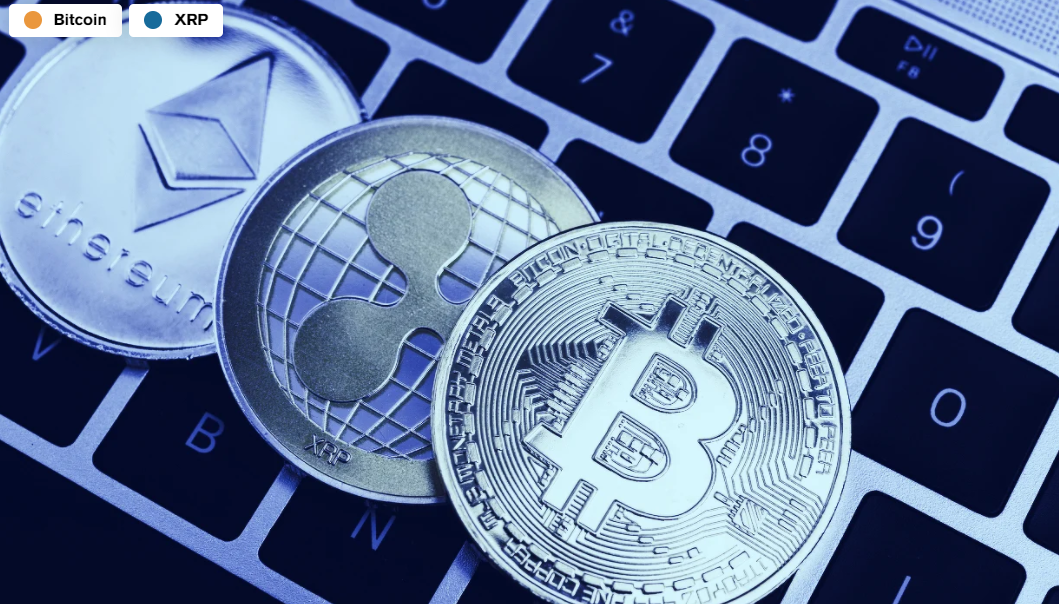 The Bitcoin bull run has been frantic. Taking a moment to breathe probably isn't a bad idea.
Total market capitalization for crypto has increased by $100 billion in the last 48 hours. Today, though, that excitement has been tempered somewhat.
Bitcoin is down a little more than half a percent, settling around $22,600. XRP, the third largest cryptocurrency by market cap, took the biggest hit, down nearly 12% and trading just above $0.50.

Bitcoin still bullish
Although Bitcoin is currently in uncharted territory after setting a new all-time high and breaking through the psychological barrier of $23,000, the cryptocurrency is once again returning to calm waters.
Bitcoin almost hit the $24,000 milestone, but has since pulled back a bit. It got as low as $22,329 today before settling into its current price.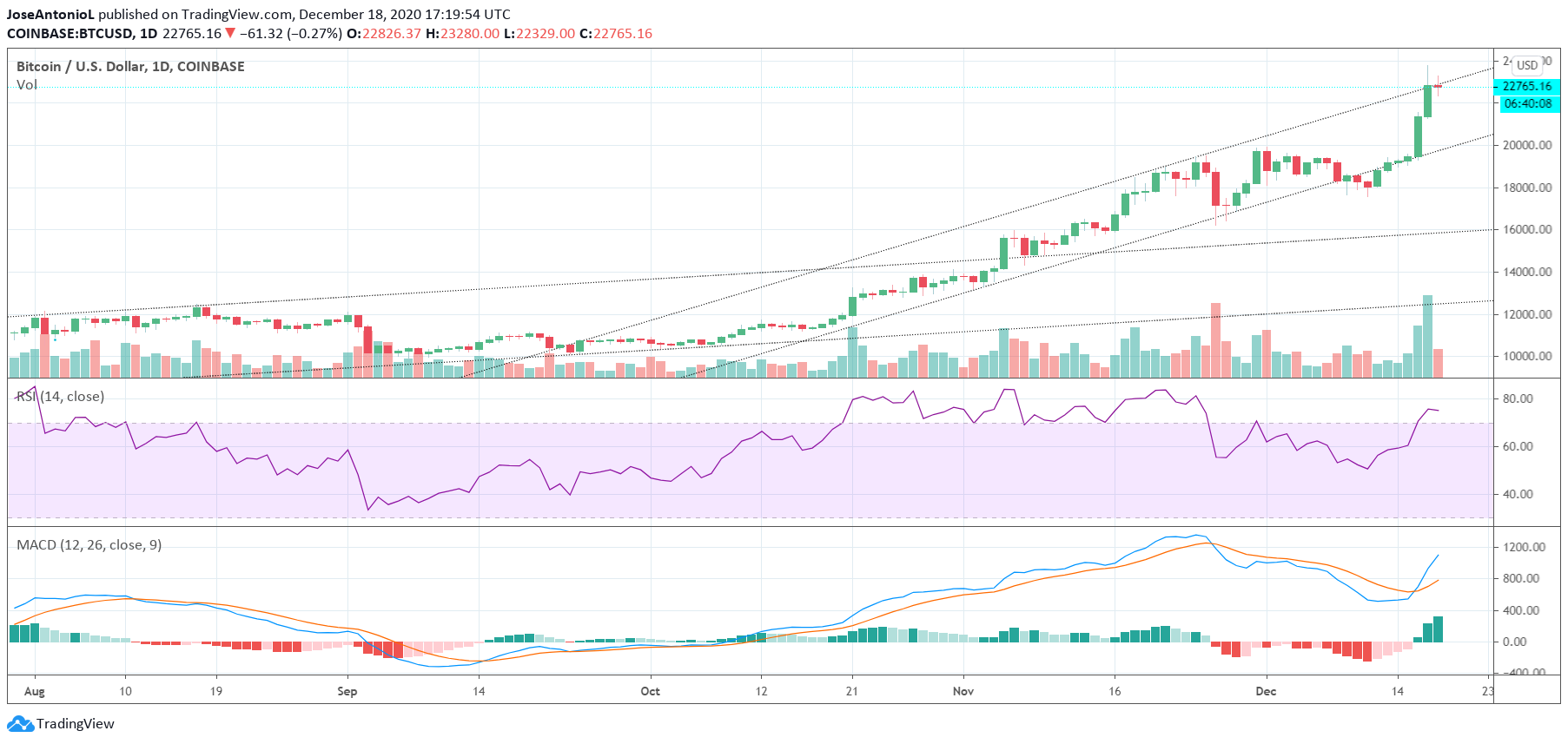 Bitcoin price. Image: TradingView
But even with this minor slide, Bitcoin remains bullish. It's relative strength index (a metric that measures demand among buyers and sellers) suggests there's still a strong appetite for the crypto asset.
The Crypto Fear and Greed Index confirms this sentiment, showing that there's extreme greed in the markets, with greediness among traders currently at 95 on a scale of 1 to 100.
Holders are likely hoping they stay greedy.
XRP crashed, but it could be much worse
Meanwhile, Ripple's XRP suffered a relatively significant drop in price today following a huge upswing earlier this month.
As noted previously, the Flare Network Spark airdrop, which promised free crypto to anyone holding XRP at an eligible exchange, led to renewed excitement around the third-most popular crypto.
The price of XRP spiked in the days preceding the airdrop, but then dropped right back down again after the airdrop and the hype around it ended.
Since then, though, the token recovered, and jumped from $0.46 to $0.66, right around the time Bitcoin reached its new all-time high price.
Unlike Bitcoin, however, it hasn't succeeded in maintaining that momentum. Still, even at just $0.57 per coin, that's still 194% more than XRP was worth at the start of the year.