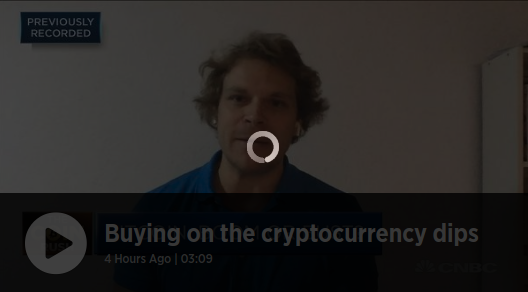 Bitcoin could hit $60,000 in 2018 but another crash is coming, says startup exec
Cryptocurrency entrepreneur Julian Hosp sees a "very, very healthy" chance to buy while the price is lower

No "crypto winter" is coming right now, Hosp predicts, but the market should see consolidation in coins in a year or two out
Cryptocurrency entrepreneur Julian Hosp says bitcoin's rapid rise isn't over yet. But there's a catch.
"I think we're going to see bitcoin hitting the $60,000 dollar mark, but I also think we're going to see bitcoin hitting the $5,000 dollar mark," said Hosp, co-founder and president of TenX, a firm that wants to make it easier for people to spend virtual currencies.
"The question is though, 'Which one is it going to hit first?'" he said.
Numerous high-profile critics and several national governments have warned of the dangers of investing in cryptocurrencies, which they say are likely to crash because nothing underpins their value.
Hosp's forecast would represent a $45,000 rally from the current price of bitcoin — or a $10,000 collapse, underscoring the volatility of the world's largest cryptocurrency.
An extremely volatile asset
After rallying to a record high above $19,800 midway through December, bitcoin prices collapsed last Friday. The digital currency lost a third of its value in a single day, briefly sinking below $11,000 before regaining some of the ground it lost.
Bitcoin traded at $15,185 on Tuesday, according to Coinbase.
"For experts that have been in the market, this was actually a welcome dip," Hosp told CNBC's "Squawk Box".
He said industry insiders had expected the price of bitcoin to fall, given the "dangerous" elevation of value that it has seen over the past few months.
"This dip for us was very, very healthy, and some of us have used it to buy a little bit more because suddenly we had 40-45 percent discount to all-time highs," he added.
Hosp said he's certain that bitcoin will fall again.
"Definitely," he said. "I don't think right now, but I think in the long run, we will always see a little bit of an up move, and then a dip down."
'Winter' is coming — eventually
Hosp likened the current interest in bitcoin to the dotcom bubble that started about 20 years ago, and warned that a consolidation of digital coins is likely to take place in the future.

"I don't think crypto winter is going to come in the next couple of months, but I think if we look down one to two years, there is definitely going to be a big compression in the market," he said.
"I don't think it's going to be a bubble that's just going to burst and everyone is going to lose their money, but I think it's going to be that all the coins and all the assets with very little use or value are going to get sorted out," he said.
"The money is going to flow into those assets in this cryptocurrency space that really deliver value, have new technology, and are being used by people," he added.
TenX charges fees for a wallet and card that are designed to make digital currencies more usable for transactions.
Hosp didn't share his thoughts on which cryptocurrency has the most longevity, but he did say that compression of the market will reduce their numbers.
"I see bitcoin more as digital gold," he said, "rather than a currency that is going to be used on a daily basis."
Author Dan Murphy Correspondent, CNBC
Posted by david Ogden Entrepreneur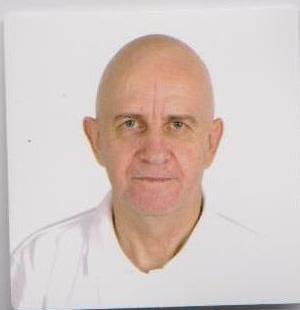 Alan Zibluk Markethive Founding Member