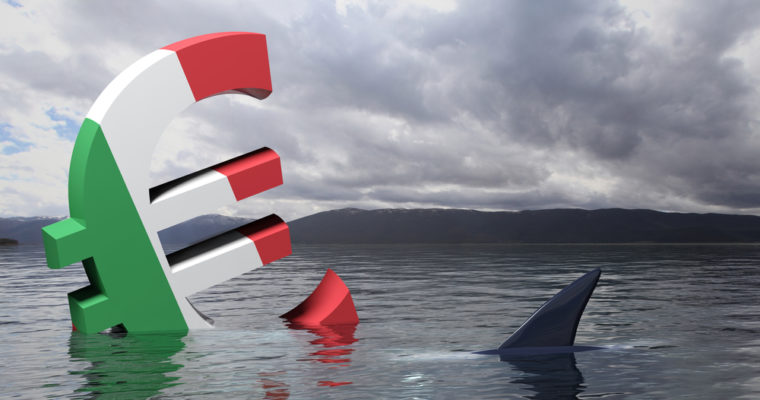 Italy's Economic Pain Is the Bitcoin Price's Gain
Perhaps it took an economic crisis of another kind to lift the cryptocurrency markets. Italy's economy is reeling amid a political crisis that has placed a spotlight on the cracks in the EU's economic foundation.

Bitcoin Price Trends up as Italy's Economy Falters
Italian bonds are going bust, and the negativity has spilled over into stocks as well. But as the global financial markets are reeling, bitcoin is finally beginning to see the light of day again, and it could just have something to do with the fact that a potential threat to the euro highlights the benefits of a decentralized currency like bitcoin.
The bitcoin price is currently trading above the $7,400 threshold after falling to a May low earlier in the day.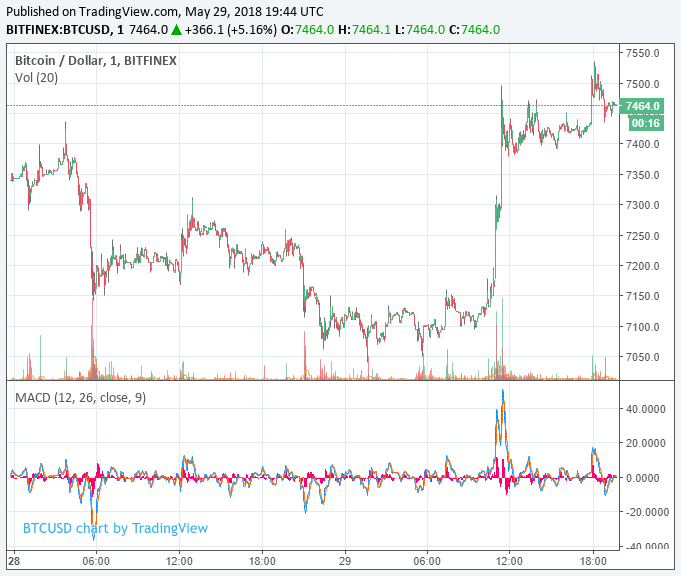 Reason to Rally
The cryptocurrency markets have been searching for a reason to rally, and many of us have been looking to the centralized governments of the world to provide that catalyst.

Meanwhile, the mechanics of the cryptocurrency markets are working just fine, and have pulled off a rally — albeit on modest trading volume — on a development that highlights the very strengths of a decentralized world. Bitcoin and its altcoin peers have proven once again the power of a digital currency that is not controlled by the central bank but instead the masses.

The crisis in Italy has placed a great deal of pressure on the euro, sending Europe's common currency to its lowest levels against the USD in months. Italian bonds have similarly sold off amid the possibility of Europe's third-largest economy staging a Brexit of its own. A decentralized currency like bitcoin becomes even more attractive when the common currency of Europe becomes unstable.

Fundstrat's Thomas Lee cheered the crypto market's response, telling Business Insider:

"To an extent, I think its good to see Bitcoin rallying with Gold, as the adverse developments in Italy and globally are pushing investors to risk-off. It's good to see Bitcoin as an uncorrelated trade on a risk off day."
Take the Latin American economy of Venezuela as an example. While the economic conditions in Venezuela are specific to the region, comprised of hyperinflation, food crisis and a broke government, the end result is a currency whose value has been destroyed. As a result, Venezuela's currency was being exchanged for bitcoin at a record pace in mid-April, when more than $1 million in "bolivar-to-bitcoin" conversions occurred in a single day.

Italy's fate in the EU has yet to unfold, and a snap election appears to be taking shape for the coming months there. In the meantime, it's not just bitcoin that's benefitting. Other leading digital currencies including ethereum, ripple, bitcoin cash and litecoin were all trading between 2%-4% higher while cardano soared nearly 10%.

AUTHOR Gerelyn Terzo CNN
Alan Zibluk Markethive Founding Member