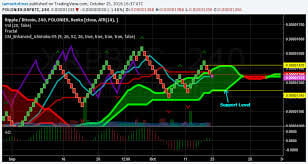 All Cryptocurrency Prices Today Have Volatile Swings

All Cryptocurrency prices were volatile today, and most were down as of 2:00 p.m., with the total value of the global marketplace falling from nearly $95 billion to roughly $86.8 billion over the last 24 hours.
The biggest story moving cryptocurrency prices today (Tuesday) was renewed fear over a potential August fork in Bitcoin that could split the currency. Bitcoin Cash has announced plans to proceed with a fork. BCC is generating support ahead of its planned first day of trading in August.
Two exchanges — Bithumb and Kraken — have confirmed plans to list BCC, despite offering a press release for confirmation.
Meanwhile, Japanese exchanges have resumed operations after a shutdown needed to prepare for a possible disruption in Bitcoin.

Below is a recap of cryptocurrency prices at 2 p.m. EDT…
Bitcoin: $2,566.24, -6.25%
Ethereum: $205.64, -8.39%
Ripple: $0.17, -9.09%
Litecoin: $42.00, -5.38%
Dash: $195.55, -6.01%
Now that we know all of today's price movements, here's what has been moving these cryptocurrencies…
Bitcoin Prices Today: Bitcoin Slides Below $2,600
Bitcoin prices dropped again as concerns about a potential fork reemerged on Tuesday.
A hard split for the currency is still on track for Aug. 1. Bitcoin will be split into two new coins, Bitcoin Core (BTC) and Bitcoin Cash (BCC).
Ethereum Prices Slide Despite Airline Boost
Ethereum prices followed Bitcoin lower Tuesday on heavier than usual volume. Prices fell from highs of about $225 after several days of lackluster activity. Still, there has been plenty of bullish news in the industry. PJSC Siberia Airlines announced it has used the Ethereum blockchain to sell tickets. The company has also said it will consider the acceptance of Ethereum and other cryptocurrencies in the future.
Ripple Prices Follow Bitcoin Lower
Ripple prices dipped on the day, with the market capitalization falling beneath $6.7 billion. Ripple prices were down 9% on the day.

Litecoin Prices Drop on Cryptocurrency Sell-Off
Litecoin prices also slumped but have been a bit more muted due to news that the currency is becoming more mainstream in its trading.
Dash Prices Slide Despite Apple Store Optimism
Dash prices fell more than 6% due to a broader sell-off in the cryptocurrency sector. Dash still remained the fifth-largest cryptocurrency by market capitalization at $1.456 billion due to larger downturns in Ethereum Classic and NEM.
Dash prices had been rallying in recent days after Apple announced it had reviewed an appeal to allow the cryptocurrency to be used in the Apple Store.
David Ogden
Entrepreneur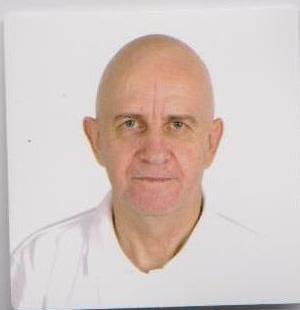 Author: GARRETT BALDWIN,
Alan Zibluk Markethive Founding Member