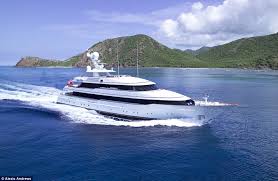 Billion Dollar Cryptocurrency Club Swells to Six Members
Bitcoin's market cap surpassed $37 billion today when the price hit $2271.16, commanding more than a billion in trade volume in a 24-hour period, according to coinmarket.com. The total value of the coin market is now at $81.3 billion, as the last two days added more than $10 billion to the capitalization.
Bitcoin's value has almost doubled in the last month, even while its market share has fallen below 50%, thanks to the gains of other cryptocurrencies. Bitcoin's gains have been steadier than most of the altcoins, but collectively, altcoins are rising at a faster pace.
Asian Trading Remains Key
Rising demand for bitcoin by Chinese and Japanese investors combined with falling stocks and other factors to push bitcoin to new heights. Because the Japanese yen holds the largest share of bitcoin trading, Asian trading pushes the prices higher.
The Nikkei Asian Review today reported, "Bitcoin going mainstream as Japanese business signs on," signaling bitcoin's growing popularity in Japan, which recently recognized bitcoin as a method of payment.
Asian interest in bitcoin increasingly carries over to other currencies, as indicated by the gains for Ripple and NEM, the two most popular altcoins in Japan in terms of demand and trading volumes.
Japanese regulators also decided to abolish the 8% consumption tax on transactions of bitcoin bought from exchanges, which is set to go into effect in July this year.
Progress On Scaling Continues
Today's announcement that a majority of bitcoin miners have reached a consensus to deploy the Segwit2Mb protocol upgrade for bitcoin also bodes well. Bitcoin's rise has benefited from an alleviation of the fear that a "hard fork" will be needed — dividing bitcoin into two currencies — to improve bitcoin transaction times. A successful deployment of an alternative scaling solution indicates the hard fork that would have resulted in two separate currencies in order to speed up bitcoin transactions may not be required.
Wences Casares, CEO of bitcoin wallet Xapo and a member of PayPal's board of directors one bitcoin would hit $1 million before the next ten years while speaking at the Consensus 2017 conference in New York.
Ethereum Continues To Amaze
Ethereum, the largest altcoin, hit more than $16 billion market capitalization with a $179.68 price, followed by Ripple at more than $13 billion. The top three cryptocurrencies — bitcoin, Ethereum and Ripple — are the only players to boast more than $10 billion market cap.
Ethereum has witnessed the fastest growth of any digital currency ever. Not even two years old, the platform is now worth more than $16 billion with its trading spaces consistently attracting more online active users than even bitcoin's.
Ripple, designed for enterprise use and can be used by institutions for on-demand liquidity for cross-border payments, also continues to post rapid gains. Banks and payment providers that use XRP will secure better access to emerging markets at lower settlement costs.
Ripple recently committed to placing 55 billion XRP in a cryptographically secure escrow account at the end of the year, addressing concerns that it will eventually sell its 61.68 XRP as it seeks to strengthen XRP's exchange rate against other currencies.
NEM, number four commands a $2.299 billion cap, followed by Litecoin at $1.575 billion and Ethereum Classic at $1.02 billion.
There are now six cryptocurrencies with more than $1 billion market caps.
Altcoins Keep Shifting Position
Aside from bitcoin, the rotation shifts fairly frequently among the billion dollar players. A day ago, Litecoin, Monero, and Dash displaced Ethereum and NEM, with gains of 15%, 20%, 25%, respectively.
NEM, number four, commands a $2.299 billion cap, followed by Litecoin at $1.575 billion and Ethereum Classic at $1.02 billion. There are now six cryptocurrencies with more than $1 billion market caps.
NEM has also made significant gains over the past few months. A major factor that has allowed NEM to transform into one of the most popular altcoins in Japan is its development team and company composed of Japanese founders and talents. NEM was initially developed and introduced in Japan by Makoto Takemiya, the co-founder and CEO of Soramitsu, the company that has also introduced the Iroha blockchain project to the Linux foundation's Hyperledger Project.
Litecoin, one of the oldest altcoins, gained visibility this month because of its successful activation of SegWit, a scaling solution that circumvents the need for a hard fork.
David Ogden
Entrepreneur
Author Lester Coleman
Alan Zibluk Markethive Founding Member