Bitcoin Not Giving a Big Enough Hit as 'Gateway Drug'
Interest in Bitcoin hit its high point leading up to its own high of $20,000 in the middle of December last year. Interest peaked, not only in investing circles, but also in the mainstream as Bitcoin became the buzzword on everyone's lips.
This adoption was championed by Bitcoin as it welcomed millions of users to the cryptocurrency community, as expressed in Coinbase's figures alone. However, in this fast paced ecosystem, Bitcoin is not enough to hold the attention of this vastly diverse community. So, while it may be the ideal coin to get people hooked on cryptocurrencies, once they are in and settled, there is time to seek out a multitude of other coins that are better suited to their needs or beliefs.

The draw of big growth
Bitcoin's biggest draw was the incredible returns it was offering as it rallied from 2,000 percent in 12 months. This phenomenal growth continued to increase interest in the currency, and that sparked even further growth in this massive hype cycle. It has been correlated before that searches for on Google for Bitcoin are closely related to its growth — a phenomenon known as the 'Satoshi Cycle'. In the lead up to December's high, the Satoshi Cycle was in full effect as Google trends showed some interesting figures.
Nicholas Colas, a pioneering Bitcoin analyst in the world of traditional investments, has taken this correlation very seriously and states that it plays a big part in his predictions. "Going into December, [searches] skyrocketed," Colas said on CNBC's Fast Money. He added that the total number of Bitcoin Google searches worldwide tripled that month:
"You saw that correlates to the total increased number of wallet growth, which doubled in December from approximately 5 percent to 10 percent as Bitcoin rallied."

Already hooked
However, taking this metric into consideration, it could be argued that the new wave of adopters are now starting to disperse and find their way to other coins that are more suited to their individual needs. It makes sense that as people become educated and learn more about options in the crypto community that they begin to diversify and pick out their favourite coins to invest in. This often leads to money moving away from Bitcoin and into Altcoins.
Bitcoin, being the dominant, most adopted and scene-leading coin, will continue to be the 'gateway drug' of the community, but it is finding it harder to hang on to total support and dominance.
These sentiments are expressed by Colas, who adds:
"Bitcoin is considered the gateway drug to all cryptos and it has acted exactly that way. Right now [the Google search data] is telling me there's not really that next leg up in Bitcoin because there's not that interest that leads to wallet growth that leads to price appreciation."

Proof?
Colas tries to justify this position by explaining how Ethereum has been the only coin that has fared relatively well in the top echelons of the CoinMarket Cap:
"Some of the movement in Ethereum, which has traded much better [in January], is just money which is being pulled out of Bitcoin."
However, it is important to note that Bitcoin's price fluctuations and movements are still heavily linked to all other coins. The saying that: 'the tide moves all boats' is still true in the cryptocurrency market with Bitcoin essentially being the tide. When Bitcoin is up, most coins follow, and when it is down, the same red graphs appear to follow suit across the board.
Author Darryn Pollock
Posted by David Ogden Entrepreneur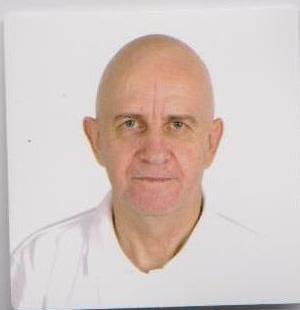 Alan Zibluk Markethive Founding Member