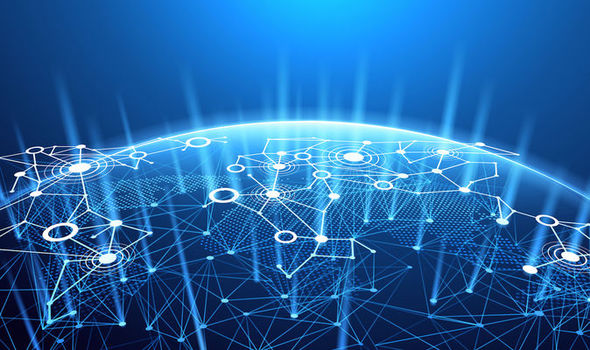 Cryptocurrency Ethereum soars by 900 per cent as stellar performer gets Chinese boost

A CRYPTOCURRENCY that allows users to move value around as well as represent the ownership of property has rocketed by 900 per cent in just a year.
Ethereum, which uses apps that run on a custom built blockchain, an enormously powerful shared global infrastructure, is attracting serious investor interest over its incredible financial returns.
The blockchain app, which claims it allows developers to create markets, store registries of debts or promises and move funds all without a middle man or counterparty risk, was launched in August 2014.
It was developed by a Swiss nonprofit and crowdfunding campaign which has in turn catapulted it to huge success.
With a current market capitalisation of more than £7billion, the digital currency is outperforming its main rival Bitcoin, according to market data.
Now analysts say it has been of particular interest to the Chinese market which is embracing the explosion in digital currency with gusto.
Blogger Andrew Keys said: "I was fortunate enough to be invited to the city of Hangzhou for the Global Blockchain Financial Summit.
"During this trip to China, I learned about the burgeoning Ethereum communities in Beijing, Shanghai, Nanjing and Hangzhou. Every night we hosted an Ethereum meetup and it was standing room only in each city.
"Peking University is creating an Ethereum Laboratory to work on protocol improvements and application use cases that effect China, specifically in supply chain and energy markets.
"The Royal Chinese Mint is experimenting with the ERC 20 token standard and Ethereum smart contracts to digitise the RMB".
Meanwhile Silicon Valley based Martin Frohler, who runs Quantiacs, told Express.co.uk that the cryptocurrency is set to revolutionise the way the world trades thanks to the advent of blockchain infrastructure following the news that Bitcoin surpassed $1,800 to a fresh record high today.
It rose more than $100 in just two days, driven by comments from policy makers and positive noises around the future of the cryptocurrency.
He said: "You can think of a Blockchain as an identical database of transactions (or other information) stored on hundreds of computers around the world.
"Every new transaction that's entered into the system has to be verified by the majority of the computers. Since no single person, government, or institution controls that majority it is close to impossible to hack a transaction.
"The process of verifying transactions through computing power is called 'mining'.
"The miner receives the right to create a very small new unit of that currency as reward.
"Depending on how much Bitcoin already exist that new unit becomes smaller and smaller over time.
"There is an absolute limit of the number of Bitcoin that will ever exist: 21 million. Bitcoin is by construction a deflationary currency, which makes it an attractive store for value.
"Anybody with internet access can buy or sell bitcoin at a bitcoin exchange or with a digital wallet".
The digital currency is trading at $91.20 (3.11%) today.
David Ogden
Entrepreneur
By SIOBHAN MCFADYEN
Alan Zibluk Markethive Founding Member