Bitpay Gearing up to Test Extension Blocks
Recently, the Bcoin team released the specifications and particulars for launching extension blocks for a blockchain protocol upgrade. They have now nearly completed implementing these extension blocks. Bitpay's CEO Stephen Pair responded with an article on April 24 saying that Bitpay would be willing to test these "secondary blocks" on a testnet.
Also read: Bcoin Developers Plan to Test Scaling Concept 'Extension Blocks'
Pair said, "The bcoin team has released specifications and working code for the developer community to critique. At Bitpay, we think this idea of extension blocks holds a lot of promise, and we intend to participate in its technical evaluation".
This news of testing extension blocks comes at a time of great divide within the Bitcoin community over whether Segwit should be activated. Pair suggests that extension blocks could solve the problem because these "secondary blocks" act as a non-contentious hardfork. In a previous article, Pair said that the communities need to avoid initiating a contentious hardfork at all costs. He said:
"One very important challenge we must resolve is how to successfully upgrade Bitcoin in a safe, deliberate and non-contentious manner. And we must be able to upgrade Bitcoin because no organism can live in its own waste products."
How Secondary Blocks are Non-Contentious; Pair's Three Step Formulation
This "secondary block" or "extension block" upgrade is non-contentious and will disallow Bitcoin to wallow in its own excrement, because of the manner in which it solves the problem of filled block sizes. In Pair's previous article, he outlines a three step outline on how extension blocks could be implemented. He said the nodes will acknowledge new rules for these secondary blocks, and thus they will start accepting data.
"In this step, nodes begin upgrading to support the new rules. Nodes will validate and relay valid data that can be included in the secondary block (imagine some new form of transaction, but it could really be any kind of data). These nodes will not relay data considered invalid according to the new rules."
In phase two, Pair suggests that a second soft fork is performed. However, he mentions instead of adding new rules to the protocol, old blocks will be "deprecated." This means that transactions will no longer be allowed in the old block.
Finally, in phase three, the protocol will start to shed its old skin and stop rolling around in its own filth. Pair clarified this step, "After the soft fork that deprecates use of the original block has activated, all transactions and data will be in the new secondary block. At this point we can schedule a hard fork that simply drops the old block and adopts the secondary block as the primary block structure."
Pair seems confident that the "secondary block" or "extension block" plan is the way to go for a non-contentious fork and upgrade of the bitcoin protocol. Of course, others disagree.
Do you think a "secondary block" upgrade is the solution to the scaling dilemma? Let us know in the comments below.
---
Images via Shutterstock and fintech.nl
---
At Bitcoin.com there's a bunch of free helpful services. For instance, have you seen our Tools page? You can even look up the exchange rate for a transaction in the past. Or calculate the value of your current holdings. Or create a paper wallet. And much more.
Chris Corey CMO MarketHive.com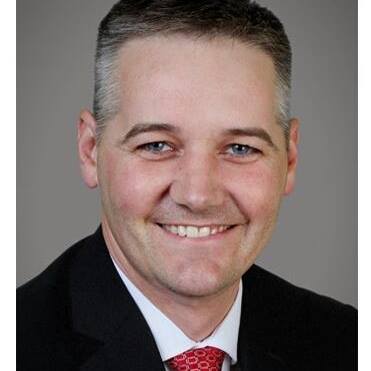 By Sterlin Lujan –
April 25, 2017
Alan Zibluk Markethive Founding Member