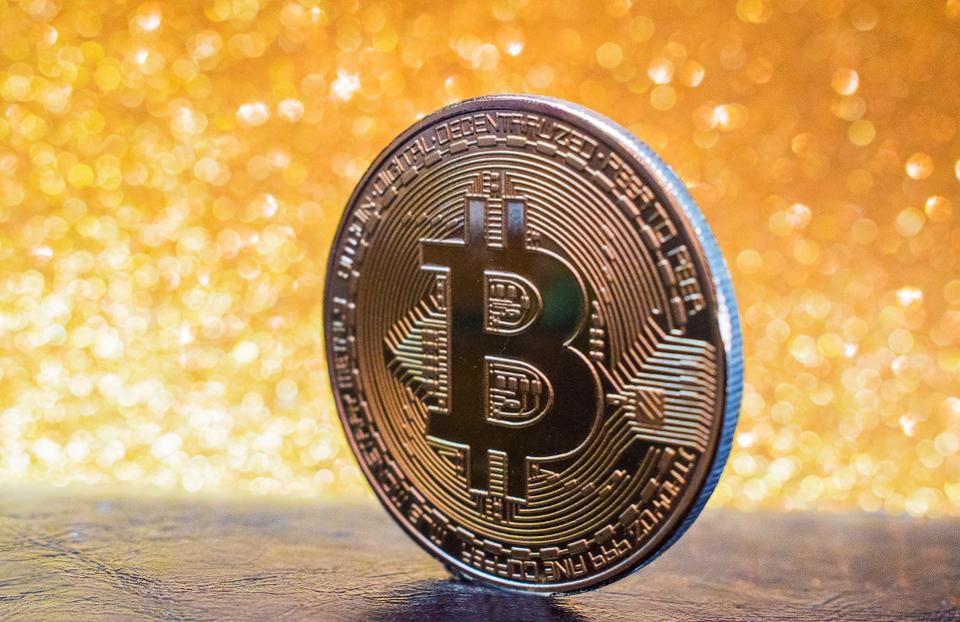 Two Bullish Signs For Bitcoin
After a prolonged correction, Bitcoin is back big time. The "people's currency" gained close to 7% this week, stabilizing around the $11,000 mark.
Is this comeback for real?
Hard to say, as there are hardly any "fundamentals" to judge whether Bitcoin is undervalued or overvalued at these levels. Still, there are a couple of bullish signs for the digital currency worth noticing.
One of them is that Bitcoin is beginning to behave like the 'new gold,' shining in times of extreme uncertainty that take over Wall Street.
There was a time when gold would shine as Wall Street faltered. That was long time ago, when it was the hedge against uncertainty. It was the asset where investors could park their cash in times of political and economic turmoil.
Now Bitcoin is taking its place, as evidenced by the performance of the two assets overtime.
Bitcoin, for instance, rallied last week, as conventional gold and stocks faltered, due to anxiety over the direction of interest rates and world trade. The "people's currency" gained 13.95% in early in the week and 22.81% in the last 30 days. Meanwhile, the SPDR Gold Trust lost 2.31% and 2.51% over the same period, and the S&P500 lost 3.53% and 4.93%.


Thursday March 1, 2018 at 3pm
Bitcoin displayed a similar pattern last year. It rallied as North Korean dictator Kim Jong-un was launching missiles over Japan, and as China was trying to write its own navigation rules in South China Sea.
Gold didn't.
That's why Bitcoin is often referred to as the new 'gold.'
Another bullish sign is that Bitcoin is beginning to respond positively to SEC's efforts to fight fraud in the cryptocurrency markets. Last week's rally, for instance, came as SEC cracked down on certain Initial Coin Offerings (ICOs).
That's quite different from last July when Bitcoin headed south on the news that the SEC was getting ready to regulate ICOs.
Apparently, Bitcoin investors are getting it right: government regulation is good for the digital currency. It helps build trust among market participants, while limiting the supply of competing coins.
Author: Panos Mourdoukoutas ,

Posted by David Ogden Entrepreneur
Alan Zibluk Markethive Founding Member