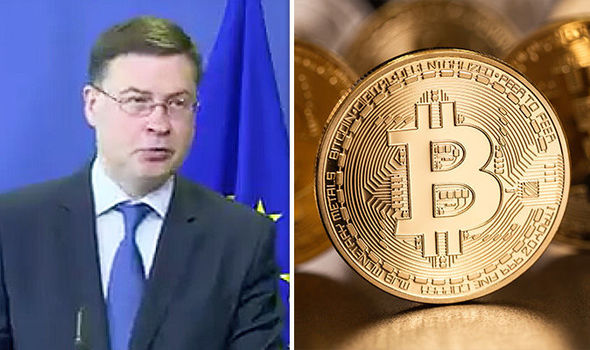 Bitcoin WARNING — EU Commission says crypto is NOT currency ahead of imminent crackdown
BITCOIN and other cryptocurrencies do not have a "guaranteed value" and should come with a "clear and frequent" warning to investors in order to safeguard them from possible risks to their investments, EU financial services commissioner Valdis Dombrovskis said.
Bitcoin and other cryptocurrencies have attracted a growing number of investors since their value began skyrocketing shortly before Christmas 2017.
Mr Dombrovkis warned that speculation could pose risks to investors, suggesting the European Union stands ready to regulate cryptocurrencies in months to come.
He said: "Cryptocurrencies — which are not currencies in a traditional sense and whose value is not guaranteed — have become subject to considerable speculation: this exposes consumers and investors to substantial risk, including risks to lose their investment.
"This is why our conclusion is that warnings about those risks to consumers and investors are important and must be clear, frequent and across all jurisdictions."
Speaking to the press following a roundtable discussing the challenges and opportunities of crypto trading, Mr Dombrovkis said: "We do not exclude the possibility to move ahead by regulating crypto-currencies at the EU level if we see, for example, risks emerging but no clear international response emerging."
But despite calls for caution from investors, the EU Commissioner suggested Brussels recognised the technological importance of the structure driving the trade of bitcoin and other cryptocurrencies — the blockchain.
He said: "We concluded that blockchain technology holds strong promise for financial markets and to remain competitive Europe must embrace this innovation."
Bitcoin's underlying blockchain technology has been repeatedly championed as the foundation for a new kind of global finance. However after nearly a decade of hype, real working examples of its value have been few and far between.
Last month a massive trade deal between the US and China renewed hopes that the technology was finally peaking above the parapet of the cryptocurrency community and gaining mainstream traction.
The deal used a blockchain-based digital platform to complete terms between the US and China for the sale of 60,000 tonnes of US soya beans.
The blockchain is broadly understood as an incorruptible digital ledger of economic transactions that can be programmed to record not just financial transactions but virtually everything of value.
Author : AURORA BOSOTTI UPDATED: 22:16, Mon, Feb 26, 2018
Published by David Ogden Entrepreneur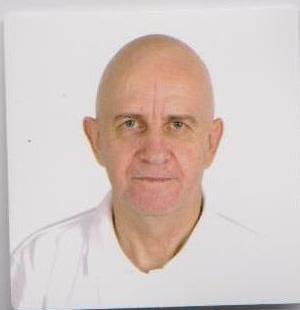 Alan Zibluk Markethive Founding Member