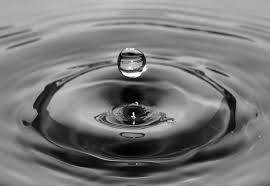 Ripple Cryptocurrency Aims to Make Global Assets Liquid
One one level, Ripple is another cryptocurrency in an ever-growing list of fledgling products, hoping to earn a place in the wider world of business and finance. While the value of Ripple's currency, XRP, is well below $1 per unit, making it a mere fraction of the value of Ethereum or Bitcoin, Ripple nonetheless sports the third-largest portion of market capitalization as compared with the rest of the cryptocurrency industry. But aside from its growing position as a currency, Ripple is drawing more and more attention from banks and financial institutions around the world for another crucial reason, too: the blockchain technology behind the currency itself.
Ripple Aims to Build an "Internet of Value"
A recent profile on Ripple by American Banker reveals that the San Francisco-based startup has its sights set on creating an "internet of value," a worldwide network system for financial transactions. Ripple's goal is nothing less than the ultimate freeing of monetary value, allowing assets to flow instantly and seamlessly between mobile systems, public blockchains, and bank ledgers. The goal is a massive one, and yet Stefan Thomas, Ripple's chief technology officer, stands behind his company's ability to enhance banking around the world. "We're not the disruptors, we're not the guys who come in and tear everything down," he stresses.
But in the Meantime…
For the time being, though, Ripple seems to occupy at least two different spaces. First comes the chryptocurrency side, and success in that area has not come as quickly as some would have liked. John Light, a consultant working with multiple startups that have integrated Ripple's technology into their systems, indicated that Ripple has "had something of an identity crisis about who their customer is, and what problem they are trying to solve."
First, the company aimed to build a new currency that would improve upon Bitcoin. This was a key component of the instantaneous transactions goal, as Bitcoin has been racked with problems relating to the system's processing capacity which has left some users waiting for days for their transactions to clear. Beyond that, though, Ripple differed from Bitcoin and other digital currencies further, even at its earliest stages. Ripple's leaders disagreed with other chryptocurrency enthusiasts who suggested that the new currencies could replace banks or even government currencies. Rather, Ripple aimed from the beginning to work with banks to make global assets even more liquid.
With roughly 60 financial institutions around the world sporting Ripple technology, the company is seeing its vision begin to take shape. However, the fact that the currency itself has not gone away makes the list of offerings that Ripple presents somewhat confusing. If banks and investors around the world are to continue to gain interest in Ripple, it seems that the company will be best served by streamlining its offerings further into the future.
David Ogden
Entrepreneur
Author: Nathan Reiff
Alan Zibluk Markethive Founding Member