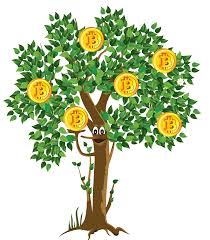 How to grow Bitcoin
Bitcoin is the leading chryptocurrency and is starting to change the way people use money and invest in the future. The coin is a limited resource which some compare to Gold and certainly at the moment it is holding its own value wise.
Unlike traditional coins chryptocurrencies have many more decimal places which mean you can purchase sell or earn a bit of a coin, just like in ancient times where physical coins were cut into pieces.
Bitcoins have become popular in developing countries, where they are perceived to be better value and safer to use than traditional currencies which are controlled by Governments
I started earning bitcoin a few month ago, completing online survey and earning 74to 359+ bits for 5-30 minutes work. It may not be much, but I puts you on the road to prosperity. Currently I have some 100 ukpd worth of coins in my wallet.
Rather than leaving you Bitcoin in a wallet, You can invest and trade them online, which can be risky if you do not know what to do, the basic aim is to buy on the lows and sell on the highs.
You will see many companies which offer to multiply you coins by hype methods offering high returns which are not sustainable and often lose down without notice.
I have found two companies who actually trade chryptocurrencies using specialized trading algorithms, which greatly reduce the risk of loss. One company has a excellent track record, however you need to keep you coins invested for a year, compounding your gains.
The second company based in the Far East has only been trading for a short while but is very reactive to changing conditions, which have forced its competitors to shut down, it also transfers the interest you earn into your personal wallet, which is then under your own control.
There will be many people who claim that both of these companies are a scam, but frankly most do not know what they are talking about. I used to be a currency trader many years ago and know for a fact that automated trading programs do work. Chryptocurrencies are more volatile so one can see that doubling your money in 60 days is not an unreasonable target.
David Ogden
Entrepreneur
Alan Zibluk Markethive Founding Member