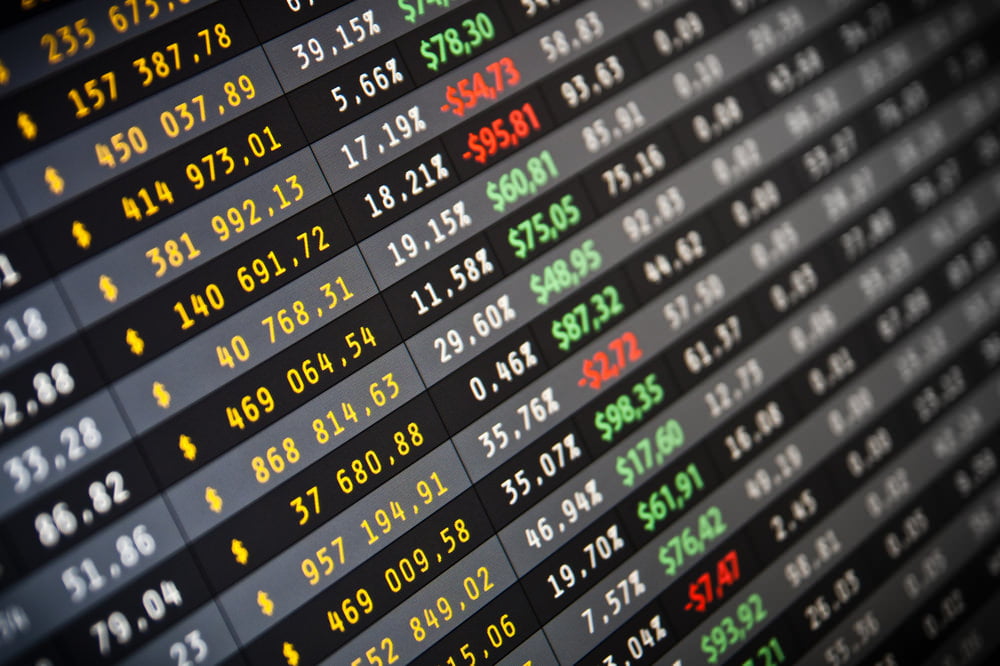 Best Cryptocurrency Exchanges
What is a cryptocurrency exchange?
Cryptocurrency exchanges are websites where you can buy, sell or exchange cryptocurrencies for other digital currency or traditional currency like US dollars or Euro. For those that want to trade professionally and have access to fancy trading tools, you will likely need to use an exchange that requires you to verify your ID and open an account. If you just want to make the occasional, straightforward trade, there are also platforms that you can use that do not require an account.
Types of exchanges
Trading Platforms — These are websites that connect buyers and sellers and take a fee from each transaction.
Direct Trading — These platforms offer direct person to person trading where individuals from different countries can exchange currency. Direct trading exchanges don't have a fixed market price, instead, each seller sets their own exchange rate.
Brokers — These are websites that anyone can visit to buy cryptocurrencies at a price set by the broker. Cryptocurrency brokers are similar to foreign exchange dealers.
The Best Cryptocurrency Exchanges
Today there are a host of platforms to choose from, but not all exchanges are created equal. This list is based on user reviews as well as a host of other criteria such as user-friendliness, accessibility, fees, and security. Here are ten of the best crypto exchanges in no specific order.

Coinbase
Backed by trusted investors and used by millions of customers globally, Coinbase is one of the most popular and well-known brokers and trading platforms in the world. The Coinbase platform makes it easy to securely buy, use, store and trade digital currency. Users can purchase bitcoins or Ether from Coinbase through a digital wallet available on Android & iPhone or through trading with other users on the company's Global Digital Asset Exchange (GDAX) subsidiary. GDAX currently operates in the US, Europe, UK, Canada, Australia and Singapore. GDAX does not currently charge any transfer fees for moving funds between your Coinbase account and GDAX account. For now, the selection of tradable currencies will, however, depend on the country you live in. Check out the
Pros: Good reputation, security, reasonable fees, beginner friendly, stored currency is covered by Coinbase insurance.
Cons: Customer support, limited payment methods, limited countries supported, non-uniform rollout of services worldwide, GDAX suitable for technical traders only.
Kraken
Founded in 2011, Kraken is the largest Bitcoin exchange in euro volume and liquidity and is a partner in the first cryptocurrency bank. Kraken lets you buy and sell bitcoins and trade between bitcoins and euros, US Dollars, Canadian Dollars, British Pounds and Japanese Yen. It's also possible to trade digital currencies other than Bitcoin like Ethereum, Monero, Ethereum Classic, Augur REP tokens, ICONOMI, Zcash, Litecoin, Dogecoin, Ripple and Stellar/Lumens. For more experienced users, Kraken offers margin trading and a host of other trading features. Kraken is a great choice for more experienced traders.
Pros: Good reputation, decent exchange rates, low transaction fees, minimal deposit fees, feature rich, great user support, secure, supported worldwide.
Cons: Limited payment methods, not suitable for beginners, unintuitive user interface.
Cex.io
Cex.io provides a wide range of services for using bitcoin and other cryptocurrencies. The platform lets users easily trade fiat money with cryptocurrencies and conversely cryptocurrencies for fiat money. For those looking to trade bitcoins professionally, the platform offers personalized and user-friendly trading dashboards and margin trading. Alternatively, CEX also offers a brokerage service which provides novice traders an extremely simple way to buy bitcoin at prices that are more or less in line with the market rate. The Cex.io website is secure and intuitive and cryptocurrencies can be stored in safe cold storage.
Pros: Good reputation, good mobile product, supports credit cards, beginner friendly, decent exchange rate, supported worldwide.
Cons: Average customer support, drawn out verification process, depositing is expensive.

ShapeShift
ShapeShift is the leading exchange that supports a variety of cryptocurrencies including Bitcoin, Ethereum, Monero, Zcash, Dash, Dogecoin and many others. Shapeshift is great for those who want to make instant straightforward trades without signing up to an account or relying on a platform to hold their funds. ShapeShift does not allow users to purchase crypto's with debit cards, credit cards or any other payment system. The platform has a no fiat policy and only allows for the exchange between bitcoin and the other supported cryptocurrencies.
Pros: Good reputation, beginner friendly, Dozens of Crypto's available for exchange, fast, reasonable prices.
Cons: Average mobile app, no fiat currencies, limited payment options and tools.
Poloniex
Founded in 2014, Poloniex is one of the world's leading cryptocurrency exchanges. The exchange offers a secure trading environment with more than 100 different Bitcoin cryptocurrency pairings and advanced tools and data analysis for advanced traders. As one of the most popular trading platforms with the highest trading volumes, users will always be able to close a trade position. Poloniex employs a volume-tiered, maker-taker fee schedule for all trades so fees are different depending on if you are the maker or the taker. For makers, fees range from 0 to 0.15%, depending on the amount traded.
For takers, fees range from 0.10 to 0.25%. There are no fees for withdrawals beyond the transaction fee required by the network. One of the unique tools on the Poloniex platform is the chat box which is constantly filled with user help and just about everything. Any user can write almost anything but inappropriate comments are eventually deleted by moderators. It can sometimes be hard to distinguish the good advice from the bad, but the Chatbox is a great tool that will keep you engaged.
Pros: fast account creation, feature rich, BTC lending, high volume trading, user-friendly, low trading fees, open API.
Cons: Slow customer service, no fiat support.

Bitstamp
Bitstamp is a European Union based bitcoin marketplace founded in 2011. The platform is one of the first generation bitcoin exchanges that has built up a loyal customer base. Bitstamp is well known and trusted throughout the bitcoin community as a safe platform. It offers advanced security features such as two-step authentication, multisig technology for its wallet and fully insured cold storage. Bitstamp has 24/7 support and a multilingual user interface and getting started is relatively easy. After opening a free account and making a deposit, users can start trading immediately.
Pros: Good reputation, high-level security, worldwide availability, low transaction fees, good for large transactions.
Cons: Not beginner friendly, limited payment methods, high deposit fees, user interface.
CoinMama
CoinMama is a veteran broker platform that anyone can visit to buy bitcoin or Ether using your credit card or cash via MoneyGram and the Western Union. CoinMama is great for those who want to make instant straightforward purchases of digital currency using their local currency. Although the CoinMama service is available worldwide, users should be aware that some countries may not be able to use all the functions of the site. CoinMama is available in English, German, French, Italian and Russian. Check out the CoinMama FAQ
Pros: Good reputation, beginner friendly, great user interface, good range of payment options, available worldwide, fast transaction time.
Cons: High exchange rates, a premium fee for credit card, no bitcoin sell function, average user support.
Bitsquare
Bitsquare is a user-friendly peer to peer exchange that allows you to buy and sell bitcoins in exchange for fiat currencies or cryptocurrencies. Bitsquare markets itself as a truly decentralized and peer to peer exchange that is instantly accessible and requires no need for registration or reliance on a central authority. Bitsquare never holds user funds and no one except trading partners exchange personal data. The platform offers great security with multisig addresses, security deposits and purpose built arbitrator system in case of trade disputes. If you want to remain anonymous and don't trust anyone, Bitsquare is the perfect platform for you. Check out the Bitsquare FAQ
Pros: Good reputation, secure & private, a vast amount of cryptocurrencies available, no sign-up, decent fees, open source, available worldwide, good for advanced traders.
Cons: Limited payment options, average customer support, not beginner friendly.
LocalBitcoin
LocalBitcoin is a P2P Bitcoin exchange with buyers and sellers in thousands of cities around the world. With LocalBitcoins, you can meet up with people in your local area and buy or sell bitcoins in cash, send money through PayPal, Skrill or Dwolla or arrange to deposit cash at a bank branch. LocalBitcoins only take a commission of 1% from the sellers who set their own exchange rates. To ensure trading is secure, LocalBitcoins takes a number of precautions. To start, the platform rates each trader with a reputation rank and publicly displays past activities. Also, once a trade is requested, the money is held on LocalBitcoins' escrow service. After the seller confirms the trade is completed the funds are released. If something does happen to go wrong, LocalBitcoins has a support and conflict resolution team to resolve conflicts between buyers and sellers. Check out
Pros: No ID required, beginner friendly, usually free, instant transfers, available worldwide.
Cons: Hard to buy large amounts of bitcoin, high exchanges rates.
Gemini
Co-founded by Tyler and Cameron Winklevoss, Gemini is a fully regulated licensed US Bitcoin and Ether exchange. That means Gemini's capital requirements and regulatory standards are similar to a bank. Also, all US dollar deposits are held at a FDIC-insured bank and the majority of digital currency is held in cold storage. Gemini trades in three currencies, US dollars, bitcoin, and ether, so the platform does not serve traders of the plethora of other cryptocurrencies. The exchange operates via a maker-taker fee schedule with discounts available for high volume traders. All deposits and withdrawals are free of charge. The platform is only fully available to customers in 42 US states, Canada, Hong Kong, Japan, Singapore, South Korea and the UK.
Pros: Security & Compliance, slick/minimalistic and user-friendly design, great analytics, high liquidity.
Cons: Limited currencies, small community, average customer support, limited worldwide availability, no margin trading.

Blockchain
Blockchain is the world's leading software platform for digital assets. Offering the largest production blockchain platform in the world, using new technology to build a radically better financial system, based in Europe. The software has powered over 100M transactions and empowered users in 140 countries across the globe to transact quickly and without costly intermediaries. They also offer tools for developers and real time transaction data for users to analyze the burgeoning digital economy.
Pros: Security & Compliance, slick/minimalistic and user-friendly design, great analytics, high liquidity.
David Ogden
Entrepreneur
Alan Zibluk Markethive Founding Member