https://media.licdn.com/mpr/mpr/jc/AAEAAQAAAAAAAAlmAAAAJDRhNTA2MzgyLWViYWYtNDA4ZS1iNTM4LTNjYmExNzcyNmYwMw.jpg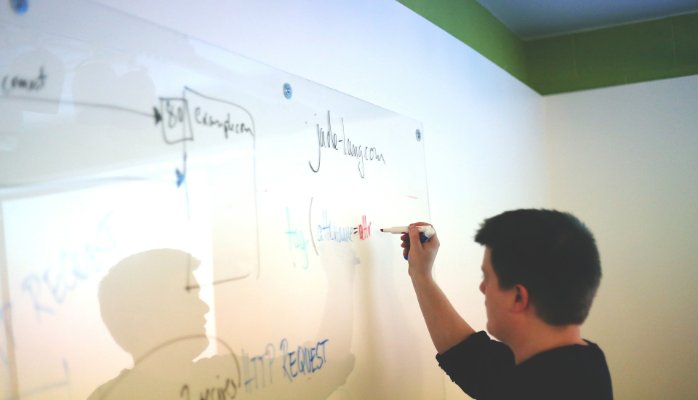 I
I wrote this post several days ago on LinkedIn Pulse, and it was quite well -received.
I read a post by Chelsea Handler on Pulse.
She talked about how she learned the power of just showing up, when she was a waitress. She became the go-to person when someone needed to have their shift filled.

VP — NJ Marketing at MarketHive | Entrepreneur | Marketing Automation | CRM | Leads Online | Social Media | Local SEO
I totally agree, 50% of the battle is showing up. The other 50% is making the right preparation to be really good at what you do. For online marketers, that means prepare the best material for your podcast, for your webinar, for your product launch or new service, so that you will hit a home run every single time.
When I started doing an online LinkedIn Workshop 2X every week, (for free), a few people told me, "No , no one is doing that, you might go broke doing that, you won't have the time, you might break your promise and not show up". I was told a hundred reasons why it might not work as planned.
Now I have hundreds of people that enjoy and look forward to these presentations, some attend live, and others request the link to the recording, which I send to them faithfully every week. Now people are thinking, if this guy delivers that much good information for free, how much more he will deliver if I become this guy's customer? I like creating such a positive impression, and I look forward to these weekly presentations. They are the highlight of my week. (And by the way, I have not missed a single workshop since I started).
Regardless of how long you have been on LinkedIn, or how well you think you know this social network, believe it or not, things are changing all the time. Stay on top of your game on LinkedIn, and connect with me to find out about these free workshops. You will be glad you did!
John Lombaerde
Weekly LinkedIn Workshops <— Just click to the left, Thurs. 7:00 pm EST and every Sat. 11:00 am EST
MarketHive <— The social network for entrepreneurs
Al Zibluk