Top Altcoins Bounce Back, Ethereum Price Gains Big Time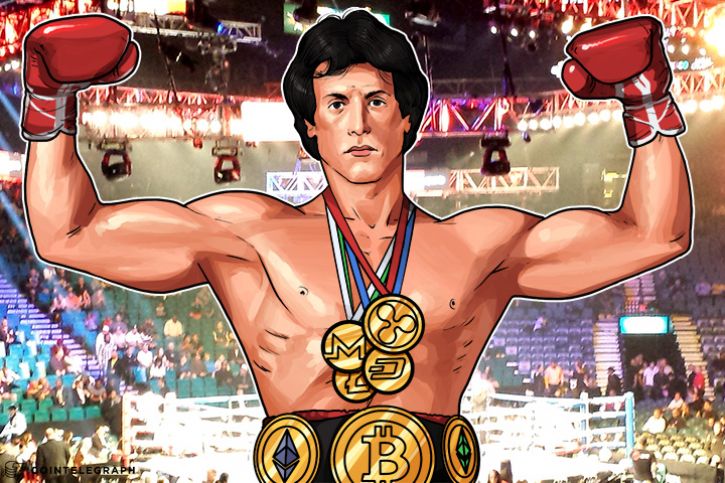 The despair that gripped the crypto market
last week appears to be over. Now the markets are bouncing back with tokens making impressive gains.
Altcoin rollercoaster
Since Saturday ctryptocurrency markets have been in scarlet red with almost every altcoin taking a whack. Sunday seems to be the most horrible day with all top 20 dipping at an outrageous manner.
Occupying the bottom of the top 10 altcoins, Microfinance Blockchain, Stellar Lumen was smitten so hard by the brief depression it tripped down with an unimaginable 44.24 percent. NEM who was one of the major beneficiaries of the rollercoaster wasn't spared as it also took a dip of 40.87 percentage points. The least depreciation was 24.20 percent which was accounted for by the market leader — Bitcoin. On Monday morning the story was no different. Earlier on it was only Golem that was in green at the top 10 but it also somersaulted along the line. The market, however, started showing some recovering late afternoon.
Green is back
Now the markets are bouncing back with tokens making impressive gains. As early as 8:00 GMT+2 on Tuesday, all top 10 altcoins were appreciating with remarkable speed. Generally, it is leafy with a few downs here and there on CoinMarketcap. Ether is having a field day with an accumulation of a 25.48 percent skyward increase. Its market price is close to the $200 mark once again. At the moment it is the biggest swell on top 10. Well, magnificently, Stratis vaulted 22.73 percent over Stellar Lumen and Golem to be countered among the elites of cryptocurrencies. As a matter of fact, this crypto has been knocking on the doors of top 10 for more than a month now.
Deserving a mention here is ETC which also grew by 19.87 percent. The Decentralized Smart Contract platform cannot be left out if we are talking about some of the entities who kept most of their gains during last week's ride.
Prior to the price rally, Monero was tanking gradually, however, it up its game and managed a 70 percent bulge during the price harvest. On Tuesday morning as cryptos are resurrecting from the brief scare, it is the fourth most appreciated currency with 17.03 percent. Bitcoin went up by 7.22 percentage points and the least increase was 8.05. The trend looks more heartwarming than the previous days. The other digital currencies in the elites standing scored between six and 12 percent.
It wasn't a bubble
On many interactive crypto platforms, the popular question that has been floating around is whether the bubble is over or not. But engrossingly, JuicyG of Coinchat.Club beg to differ. The crypto expert is of the opinion that what happened was not a bubble and as an element of fact, there is nothing like that in the recent circumstance.
He says:
"I think it was just a weekend break and there was a banking holiday on Friday so you could call it an extended weekend. No fiat hit the exchanges on the weekend and there was another banking holiday on Monday in the US and other places."
Intriguingly enough, he indicated that there will be much more money flowing into the cryptocurrency market. When Cointelegraph asked of his conviction, he accentuated that cryptocurrencies are gaining traction in the mainstream.
"Take ETC for example — there was that recent New York conference and ETC was the star of the show. Lots of big money guys got acquainted with ETC for the first time and they didn't even get the chance to buy yet."
Chuck Reynolds
Contributor
Please click either Link to Learn more about – Bitcoin.
Alan Zibluk Markethive Founding Member