Inbound vs Outbound Marketing:
What's Better for Your Business?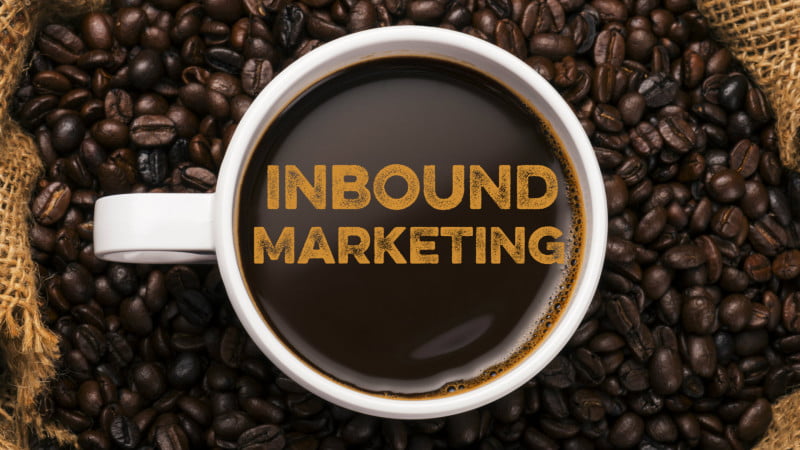 The emergence of inbound marketing
in the last decade has created a heated debate in the marketing world — inbound versus outbound marketing; which is better? While we are experts and practitioners of inbound marketing and we have an obvious preference for inbound, we also recognize that outbound still serves an important role in marketing. For some organizations, outbound alone might be the best strategy, and in other cases it might be best to combine inbound and outbound. What we're here to dive into today, however, is what's best for your business.
What is Inbound Marketing?
Inbound marketing is a marketing approach adapted to the modern buyer who, on average, does 70% of their research on a product on their own before contacting the company they are researching. Inbound is designed to bring potential customers to your business who are actively in the market. It's about getting found when they're looking, rather than forcing your message on people who may or may not be interested. Another way of looking at it is that inbound marketing is designed to better align your organization with the Buyer's Journey, the natural process a modern buyer goes through when searching for a solution online.
The Buyer's Journey
Awareness Stage –
Prospect has a problem they want to solve or an opportunity they want to seize.
Consideration Stage –
Prospect has researched their problem, understands it, and is aware of potential solutions.
Decision Stage –
Prospect has narrowed down the products/services and must decide which one to purchase.
As an example, let's talk about Mary. Mary owns a company that sells fancy dress socks. Cool, right? Mary is looking understand how she can use different marketing strategies to drive sales for her growing sock business. After reading several marketing blogs on the topic, Mary decides that inbound marketing is the best strategy because she's looking to invest in long-term revenue growth. In her research, she found several agencies who can help her implement inbound marketing and reached out to a few whose service offering aligned with her needs. Sound familiar? 😉 Typical inbound marketing tactics that help take someone through the buyer's journey
include:
Blogging
Social media
Email marketing
Content creation
Lead magnets
SEO
Inbound marketing tactics like these are designed to help prospects discover your business in the early stages of the Buyer's Journey and to educate them on the benefits of your solution, all while building trust throughout the process.
What is Outbound Marketing?
As opposed to marketing to people who are already looking for a solution like yours, outbound marketing aims at trying to reach as many people as possible, whether or not they are active buyers. In general, outbound marketing tends to market to a larger volume of less-targeted people,
using tactics like:
Commercials
Pay Per Click ads
Print ads
Billboards
Cold-calling
Direct mail
Unlike inbound marketing, outbound normally doesn't take the Buyer's Journey into consideration.
Choosing Between Inbound and Outbound
Anyone who says that either inbound or outbound is always superior is giving you a biased answer. To determine which one is best, you have to consider your specific business, audience, and your marketing objectives.
What Makes Inbound the Best?
One of the biggest strengths of inbound marketing is that it is focused on providing value to your prospects. It's educational and often non-promotional. Since inbound marketing aligns with the Buyer's Journey, it builds a relationship between your prospects and your brand. This also attracts prospects to your brand at the right time, as opposed to interrupting them at a time when they are NOT in the market for what you offer. For this reason, buyers prefer inbound marketing over outbound marketing. Instead of being annoying, it helps them. The other major strength of inbound marketing is the long-term ROI.
Generally speaking, inbound marketing requires a higher upfront investment and brings slower results for the first several months. However, those initial stages are necessary to build your digital marketing assets, increase your presence online, and rank higher in search engines. Over time, the value of those assets increases at a higher rate than they cost to maintain or improve. Digital assets like blog posts and premium offers can continue to generate leads years after they were originally created without costing an additional penny.
What Makes Outbound the Best?
The biggest strength of outbound marketing is its ability to get in front of a large number of people quickly and build awareness. If done correctly, you can launch an outbound marketing campaign, get seen by millions, and have new customers within a few weeks, however, the results are more dependent on the money you invest. Usually have to spend more to see more results and when you stop spending money, the benefits stop. Unlike inbound, you don't get many tangible, long-term assets that continue to generate leads with outbound marketing.
Also, outbound marketing tends to be more disliked.
In fact, entire businesses have been built on the premise of regaining the control that buyers have lost to outbound marketing. Take, for example, Netflix's attractiveness over TV's advertisement laden programming or the incredible success of AdBlock on the web.
Determining the Best Fit for Your Business
There are businesses that have found tremendous success by exclusively using inbound marketing or outbound marketing. There are also plenty who have done well by using both. Ultimately, you have to figure out what's right for your company by considering the following:
Your Market
First, you have to consider who your ideal buyers are and how they normally shop for what you offer. Where do they go to learn more about the types solutions you offer? To get a better idea, take a look at your industry as a whole and your direct competitors. What marketing tactics are most common and seem to be most effective?
Your Goals
What are you trying to achieve? Do you want to build brand awareness? Drive traffic? How many customers are you aiming to get and what's your timeline for that goal? Inbound marketing is the best long-term strategy, but it's probably not going to dramatically increase business in the first few months. Outbound marketing, on other hand, can help you get customers in the door quickly, but it comes with diminishing returns. More often than not, the best strategy is to combine a little of both, while taking an inbound approach to both — meaning you are measuring results accurately and you're aiming for long-term brand-building alongside short-term growth.
Your Brand
Finally, you should consider how the marketing tactics you deploy will affect your brand's image. Launching an aggressive cold-calling might get some sales upfront, but how will it affect your reputation long-term? You only want to use marketing tactics that your brand can be proud of and that your customers would approve of if they knew how you executed them. More often than not, the truth comes out and it's incredibly difficult to overcome a bad reputation.
Being More Inbound About Going Outbound
We believe in an inbound-focused approach that also uses outbound marketing when appropriate. This means using outbound tactics to get your company in front of potential buyers, while focusing more on helping than selling upfront. For example, if you sold fancy mens socks, you could run a PPC (pay per click) advertising campaign that promotes a free guide on matching fancy socks to your business attire, instead of promoting the product directly. This works because people are more likely to engage in a brand that helps them understand the buying process, instead of asking simply asking for their money. Or let's say you were purchasing a booth at a local conference. You could use inbound tactics to gather leads and promote your presence leading up to the event.
Is Inbound or Outbound Better?
Inbound and outbound marketing are two separate approaches that can be used effectively on their own or even together. Each one has its unique set of advantages and disadvantages. Outbound is a better short-term solution with higher long-term costs, while inbound marketing tends to be the better long-term solution with slightly higher short-term costs. The strategy most businesses find most effective is to use both inbound and outbound marketing, while maintaining an inbound approach.
Chuck Reynolds
Contributor
Please click either Link to Learn more about –Inbound Marketing.
Alan Zibluk Markethive Founding Member