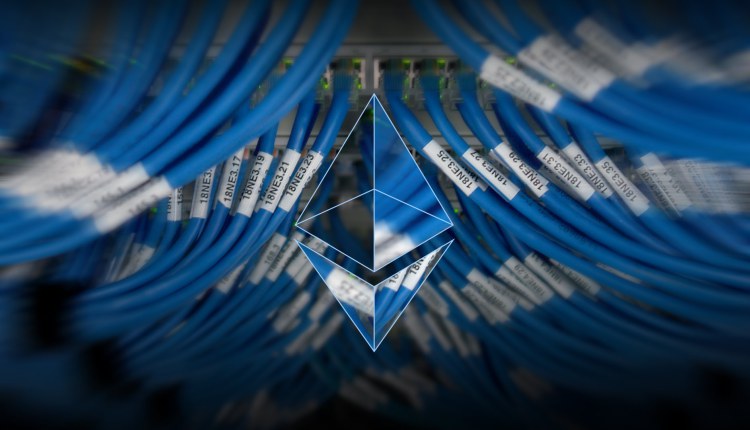 Ethereum Potential As A Cryptocurrency And Its Dangers
Ethereum might revolutionize business and technology, or it may be merely a transitional platform displaced by other blockchain technologies.
The world of Ethereum, to be sure, has an element of the eccentric.
Ethereum is a technology started 24 months ago by a 21-year-old college dropout, Vitalik Buterin. Among the facts listed on his slender bio: in 2011 he won third place in a high school programing competition. Yet Ethereum is now supported by JP Morgan Chase and a bevy of tech titans. The market cap of its currency, Ether, hovers around $20 billion — down from its $37 billion cap a month ago.
There are Ethereum cryptocurrency miners who rent Boeing 747s to rush delivery of the super-charged graphic cards they need for their rigs. Ethereum is promoted by the Ethereum Enterprise Alliance, which sounds like a group Spock himself would have enjoyed.
Ethereum advocates herald it a "world computer." This decentralized peer-to-peer platform — serving finance, retail, even the arts — will partner with cloud computing to launch technology's next era. They claim the platform's smart contracts (self-executing code that needs no human assistance) provides rocket fuel for business transactions.
The word Ethereum drives from the Latin root ether, meaning "the upper pure, bright air." In olden times one inhaled ether before surgery to enter a painless dreamscape.
Funny, but Ethereum may fade like a burst of ether. The challenges it faces are wildly complex, from technical to legal to competitive. And those are just the known problems; no telling what unknown obstacles will arise.
Yet deep pockets don't seem worried: the pile of money pouring into Ethereum is considerably larger than the Swiss Alps. (And the Swiss city of Zug is adopting an Ethereum-based ID verification system.)
So is Ethereum enabling a new era in tech, or is it a flight of fancy no stronger than a whiff of ether?
Ethereum and Blockchain
Ethereum is built on blockchain, a technology that reputable tech experts claim could become "bigger than cloud computing."
A blockchain is a shared digital ledger that, in theory, cannot be hacked. Using an open source peer-to-peer network that connects countless servers worldwide, a blockchain enables cryptographically secure exchanges between network members. In a radical step forward, these secure transactions don't require a central authority or third party verification.
Blockchain allows secure transactions for Bitcoin, the cybercurrency launched in 2009. Bitcoin is itself revolutionary: it's a currency not backed by a nation state.
America backs the dollar; the European Union supports the Euro. But Bitcoin is supported solely by investor demand. Its value is driven by speculation, as reflected in this year's wild price gyrations.
Yet while Bitcoin's value shifts with the wind, the buy-sell transactions are secure — a blockchain network ensures this. (Digital wallets are hackable; but this is separate technology from blockchain).
Ethereum leverages blockchain with advanced tools like smart contracts, as mentioned above. This autonomous code collects payment in Ether, the platform's currency.
Offering vast potential, Ethereum runs decentralized applications. Known as DApps, these programs are hosted across a broad blockchain network. When huge corporations' servers go down — even the mighty Amazon has outages — customers suffer. But DApps are hosted on so many nodes that an outage is highly unlikely.

With the combined tools of smart contracts and DApps, the Ethereum platform allows a next-gen business structure: the decentralized autonomous organization (DAO). A DAO is self-running "company" or organization that can conduct business with minimal human involvement. Or a DAO extends the capability of human staffers.
Looking ahead, certainly Ethereum will enhanced by artificial intelligence, though AI is not part of Ethereum itself. So think of it: a securely-networked platform, conducting business on its own, powered by AI that allows it to adapt independently.
The Ethereum (Virtual) Goldrush
Ethereum's ginormous potential is largely untapped. So, like the Internet in 1994, a mixed crowd of small time dreamers and big corporations is hustling to grab real estate.
In February 2017 a group of companies formed the Enterprise Ethereum Alliance. Members include Intel, Samsung, Toyota, Merck, Deloitte, and Mitsubishi. The Alliance has working groups delving into insurance, healthcare, supply chains, advertising and the legal industry.
Microsoft, an Alliance founding member, includes Ethereum in its Azure cloud platform — and Microsoft's cloud is its most important business thrust. Azure offers Ethereum Blockchain as a Service.
These large companies will have plenty of start-ups to fuel the ecosystem.
LO3, an energy startup, uses Ethereum smart contracts to enable a market for locally generated solar energy. Golem has built a platform to rent the computing power of connected users' machines. Basic Attention Token, created by Brendan Eich, co-founder of Mozilla, aims to disrupt online advertising.
In the arts, the DJ who scored the 2016 Grammy for Best Remixed Recording has released the first album distributed on the Ethereum platform. He released it in partnership with Ujo Music, which uses Ethereum to create what it calls a "modern music supply chain." Ujo Music is owned by Consensys, which bills itself as a "venture production studio," primarily based on Ethereum.
Fintech startup BAAB is constructing a banking operation. Ethlance is an employment-listing site that pays participants in Ether. Swarm City offers an ecommerce operation developed on Ethereum.
Ethereum is a perfect fit for the red hot Internet of Things sector. All those zillions of blinking devices out on the edge need smart contracts to collect payment for services. Chronicled lists an open source registry for IOT devices on the Ethereum platform.
Ethereum's Dark Side
Not surprising given that Ethereum is a mere two years old, its founding chaos still swirls. In a May 2016 crowdsale, The DAO, a decentralized autonomous venture fund on Ethereum, raised a jaw-dropping $150 million. But — whoops! — in June 2016 The DAO was hacked and someone made off with $50 million.
In an attempt to defeat the hackers, Ethereum forked in two, with one version now called Ethereum Classic. In late 2016 there were two more forks in an effort to protect against attacks.
None of this inspires confidence. Famed investor Howard Marks, head of Oaktree Capitol, opined in a newsletter that digital currencies like Bitcoin and Ether are "nothing more than a fad (or perhaps even a pyramid scheme), based on a willingness to ascribe value to something that has little or none beyond what people will pay for it."
Marks's comments, however, don't acknowledge that Ethereum is much more than a cybercurrency. Moreover, in July 2017 the Securities and Exchange Commission ruled that ICOs (initial coin offerings, the blockchain equivalent to IPOs), are securities, and so are subject to federal securities laws. This oversight should lend legitimacy to Ethereum.
Still, Ethereum faces legions of inspired hackers. A cool $32 million of Ether was heisted due to a bug in wallet.sol, a multi-signature smart contract app. During an ICO organized by startup CoinDash, hackers lifted at least $10 million.
Also troubling, the nascent technology of smart contracts offers a morass of legal questions. What if there's a glitch in the code that causes financial loss? Beta releases of software are famous for bugs. Must a company compensate to the tune of millions for a few errant lines of code?
Do existing regulations cover all — or any — of this?
It's likely that we'll see court cases about Ethereum's legal issues. Certainly there are enough uncertainties to fill a future class in law school.
Ethereum and the Great Unknown
Beyond legal and security challenges, Ethereum could at some point face an existential threat from competing technology.
The Darwinian ethic in technology winnows most sectors, sometimes to a 500-pound gorilla (like Windows on the desktop), or a few top competitors (like AWS-Azure in public cloud). Investment flocks to the winners, while the also-rans become that era's Betamax.
Blockchain itself will certainly become a foundational building block. But whether Ethereum as a platform for blockchain's power will thrive long term remains an open question.
First, there's a massive rush to create new cybercurrencies — there were 900 at recent count, and probably 950 by the time you finish this sentence. Ether could get lost in the crowd.
For instance, start-up Ripple launched cybercurrency XRP, which in July 2017 saw its value leap from the prior quarter by 1,159 percent. As of mid-year 2017 its market cap runs just behind that of Ether and Bitcoin. The Bank of England did a proof of concept with Ripple, and its clients include the Royal Bank of Canada and the Mitsubishi UFJ Financial Group.
Ripple and Ethereum aren't necessarily competitors. Yet Ripple does tout itself as "the world's only blockchain solution for global payment," so it clearly overlaps with Ethereum.
Most significant, Ripple's surging success shows that this market is still new and highly unpredictable. What's to prevent a well-funded competitor from expanding their platform so that Ethereum becomes yesterday's news?
Amazon, which has a habit of dominating every market it enters, announced a partnership with Digital Currency Group to enable Blockchain development.
Hyperledger, an initiative of the Linux Foundation, is another leading blockchain developer. Founded in 2015, its blue chip sponsors include Intel, Accenture, Hitachi, JP Morgan Chase and Cisco. IBM, in partnership with the London Stock Exchange, is using Hyperledger to construct a trading system for shares of private stock in Italian companies.
With projects like that, you might assume that Hyperledger could displace Ethereum. But apparently the two platforms will work in synergy. In April 2017, Hyperledger approved a proposal to develop its first Ethereum-based application, the smart contract app Burrow. And Hyperledger projects will begin to include an Apache-licensed Ethereum Virtual Machine.
As Brian Behlendorf, Hyperledger's executive director, explained in a blog post, "any positioning of the Hyperledger and Ethereum communities as competitive is incorrect."
So the future looks promising for Ethereum. With developers on board, a vigorous startup community, VC interest and wide corporate support, it's a reasonable bet that Ethereum will become a dominant platform.
Perhaps the most balanced view of Ethereum is that it's an exceptionally promising seedling whose growth contains significant doubt. Yet one thing is certainly true: whatever contender becomes the leader for decentralized applications — Ethereum or a variation — will play a profound role in the future of technology.
David Ogden
Entrepreneur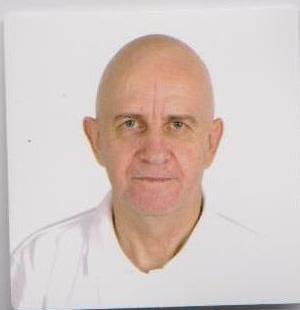 Author: Sam Quinn
Alan Zibluk Markethive Founding Member