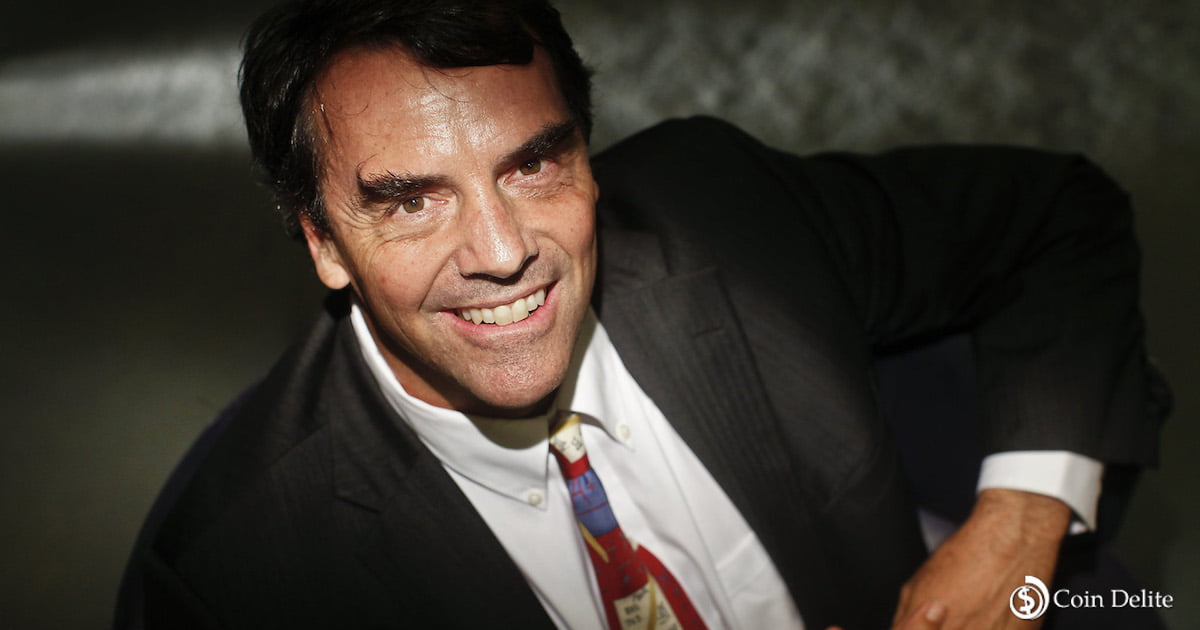 Tim Draper Predicts Bitcoin price to hit $250,000 in 4 years
According to Bitcoin bull Tim Draper, cryptocurrency could reach $250,000 in four years.
Tim Draper, the founder of Draper Fisher Jurvetson, wrote on Twitter about this on:

He also mentioned that earlier he tweeted a prediction about mistakenly posting $25k instead of $250k.

The investor, who commenced investments in Skype, Tesla, Twitter, and SpaceX, is known to have bought Bitcoin worth $30,000 from the U.S. government in 2014. However, those funds fell into government hands after an exchange that massively used the cryptocurrency, Silk Road, was shuttered.
According to Draper, he was fascinated by the idea that a digital currency is not bound to a government.
He told Fortune in January:
"So when Bitcoin showed up, I was all over it."

DFJ also includes investments in other cryptocurrency-linked companies, such as exchange Coinbase.
The prediction was made based on the fact that the price of Bitcoin rose 17% to about $8,000. The cryptocurrency has been struggling since the start of 2018, with investors bothering about hints of regulatory crackdowns from governments including that of South Korea. Currently, the value of Bitcoin remains below its price at the start of the year, at about $14,000.
According to Barron's estimates, It is uncertain on what basis Draper estimated a price of $250,000 by 2022. Investors, like Murray Stahl of Horizon Kinetics, hypothesize that Bitcoin is worth the value of all the currency in the world—about $361,000 per Bitcoin.

Anyhow it seems that Bitcoin would become a worldwide currency. Investors and critics also agree to the fact that, Bitcoin does face scalability issues. The Bitcoin network is presently handling about eight transactions in a second. Meanwhile, Visa says it can manage about 65,000 operations per second at maximum. And while the cryptocurrency community has at times tried to address the issue, it's also divided the group.
And even now, the debate between Bitcoin Cash and Bitcoin continues, with early Bitcoin believer Roger Ver now batting for Bitcoin Cash.
"Bitcoin Cash is Bitcoin," the investors wrote in a Twitter post, asserting that Bitcoin Cash is what Bitcoin should've been.
Author Renita April 14, 2018 12:04 pm
David Ogden Cryptocurrency Entrepreneur
Alan Zibluk Markethive Founding Member