What is The Future of Cryptocurrency?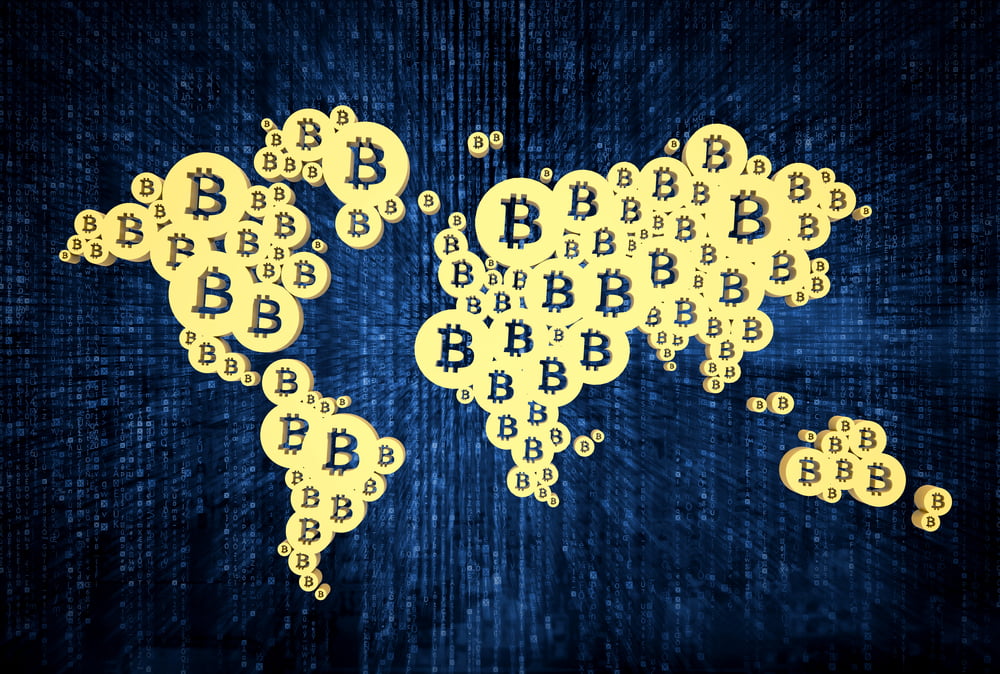 Bitcoin is experiencing high volatility
Currently, Bitcoin is experiencing high volatility that it maybe caused by the recent SEC impediment to create the first bitcoin ETF, or exchange traded fund.Some people in the crypto community were confident about the U.S. Securities and exchange commission positive decision that this hope drove the price, allowing bitcoin to reach its new all time highs.
Then, the SEC announcement about its decision to reject the Winklevoss' proposal affected the bitcoin and other digital currencies market, but — after a first drop — the greatest part of the digital currencies are currently experiencing new highs.Right now, Ether, or the cryptocurrency that fuels the Ethereum blockchain, reached its new all time high with a price of $40 at present time.
That said, leaving aside the price-related matters, the SEC decision opened another important question: can bitcoin and other digital currencies survive without any approval by institutions? Is it true — as said by Bank of Canada — that it cannot reach a massive diffusion without any formal regulation?
Where will crypto be in the future?
Of course, I don't have a crystal ball, but for me Bitcoin — with capital B, or the technology behind it: the blockchain — will have a prosperous future.Its importance goes far beyond bitcoin and payment transactions as this is just one — and the most banal — of its application.
Davide Menegaldo, COO at Helperbit, said:
"I would imagine this scenario: in the future financial instruments linked to bitcoin will be finally approved. High finance will invest into the cryptocurrency (more than the 300M expected for the bitcoin ETF approval). I'm thinking about 5-10 times the current price. Bitcoin will not necessarily be used as a method of payment (it depends also on how the size block / Segregated witness / LN matter will proceed or will not), but primarily it will be used as a store of value. However, there will be much more competition as a payment method because some banks could issue their own crypto currency, while the current ones will remain a handful. Ethereum will consolidate as the second most important infrastructure, and 99% of ICO tokens will have any value"
The same thing happens with the Ethereum blockchain. Ether is only one of its possible applications, so people could not use ether as a method of direct payment, but the main important revolution brought by Ethereum are the so-called smart contracts and we will hear a lot about them in the next future.Smart contracts, in fact, allow a huge possibility of applications. They are computer protocols that have the main purpose of executing the terms of a contract in order to satisfy common contractual conditions without the need of trusted intermediaries.
This way, smart contracts can be used as the deepest layer of any kind of application development and not just to set payment-related transactions.According to Leonardo Pedretti (Ethereum Italia and Etherevolution), in five years from now, Ethereum will be the undiscussed leader as the main platform to be used for development and smart contract execution:
"Users will use Ethereum even without knowing it. The same thing happens today when you download an app, without knowing deeply the technology used behind it," explained us Pedretti.
Dash and Zcash
Everyday we experience the birth of a new digital currency, but only a few will survive in the next future, as said by our friends above.Two of those crypto might be Dash and Zcash (ZEC) that recently experienced new higher prices.At present time, Dash and Zcash have respectively a value of $100 and $70. Of course, their monetary values mean nothing in terms of what will happen in future, but we can say that they are showing a high interest.
Also, Zcash provides a revolutionary cryptocurrency that is fully anonymous, so the data showed on the blockchain doesn't provide any info about the amount or the people involved in the transaction. This feature may could be vital for Zcash future because no other digital currency — together with Monero (XMR) — allows this kind of complete anonymity and privacy.
Today Monero ($123) reached the fourth place according to its market capitalization ($255.773.115), right after bitcoin, ether and dash. Created back in 2014, it soon doubled — and then quadrupled — its price. This renewed interested in the Monero currency might be caused by the low bitcoin scalability. In fact, it is faster and with lower fees than bitcoin.
This means that if the scalability-related issue of bitcoin won't be solved soon (Hard-fork scenario), altcoins will increase their value, popularity and market cap, so they will be more used to as a payment gateway, while bitcoin will be more and more exploited as a store of value. But this only if the block size debate won't be solved soon…Of course, as I said, we can only do speculations and predictions as we don't really know what can happen next, but according to me Bitcoin and blockchains will be never forgotten and will be more and more used in the next five years.
Alan Zibluk Markethive Founding Member