Japan's Bitcoin Law Goes
Into Effect Tomorrow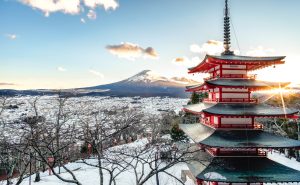 Japan is recognizing bitcoin as a legal
Japan is set to begin recognizing bitcoin as a legal method of payment starting tomorrow. The country's legislature passed a law, following months of debate, that brought bitcoin exchanges under anti-money laundering/know-your-customer rules, while also categorizing bitcoin as a kind of prepaid payment instrument. It's a debate that began in the wake of the collapse of Mt Gox, the now-defunct bitcoin exchange that shuttered after months of growing complications and, in the end, revelations of insolvency and alleged fraud.
According to Japan's Financial Services Agency, that law goes into effect on 1st April, putting in place capital requirements for exchanges as well as cybersecurity and operational stipulations. In addition, those exchanges will also be required to conduct employee training programs and submit to annual audits. Yet there may be more work to come in this area.
For example, Nomura Research Institute's Yasutake Okano indicated in a May 2016 report that other Japanese laws may need to change to account for the tech, including the Banking Act and Financial Instruments and Exchange Act. Reports indicate that other groups in Japan are moving to plug some of those gaps as well. According to a report from Nikkei, the Accounting Standards Board of Japan decided earlier this week to begin developing standards for digital currencies like bitcoin. Its work mirrors other efforts being undertaken elsewhere, including Australia, which began pushing for such standards late last year.
Humaniq Opens ICO Pre-Orders for
Bank Transfers, Updates App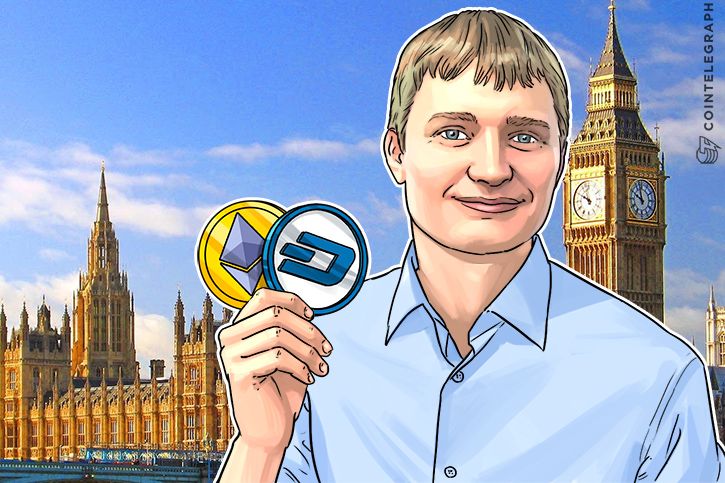 Launch of its Initial Coin
Humaniq, a revolutionary new mobile application, has announced the launch of its Initial Coin Offering, hereinafter ICO, a pre-order fund for bank transfers on their website in order to meet expected high demand. The cutting edge product combines the latest biometric, Blockchain and mobile technologies in order to bring a new solution to the global problems of global financial exclusion and financial illiteracy that keep some 2.5 bln people living in poverty.
The pre-ICO page was set up in order for those who want to use dollars, euros and pounds can also join the offering and to be able to send money ahead — before the expected rush — when the ICO officially starts on April 6, 2017. Humaniq CEO Alex Fork said that he was delighted by the positive attention that the platform has been receiving, which has received more than $300,000 in pledges from participants.
He explained to Cointelegraph:
"We've been contacted by quite a few people who expressed their desire to contribute significant sums of Bitcoin and Ether to our ICO but who also wanted guarantees that they would receive the correct bonus, which is based on the timing of the transaction. Bitcoin transactions are sometimes taking longer than usual to resolve right now, so I wanted to offer a solution."
Those who join earlier in the ICO will receive larger discounts than those who participate later. During the first 48 hours of the ICO, there will be a 49.9 percent bonus. Then a 25 percent bonus will be offered from April 8-14, wrapping up with a final bonus period of 12.5 percent between April 15-21. Fork developed the platform in 2016 after speaking with Ethereum co-founder Vitalik Buterin during a conference while they were discussing how the blockchain can help improve the lives of underprivileged people.
According to Fork's whitepaper, more than three bln people live on less than $2.50 a day with around 80 percent of the population surviving on no more than $10 each day. The creation of Humaniq aims to bridge the gap through an easy-to-use application to help improve peoples' lives.
App Upgrade
Despite their financial services app currently being in alpha (proof of concept phase for testing and collecting user interface feedback), it has been downloaded more than 1,000 times from a variety of users who are keen to take part. The simple-to-use app utilizes facial recognition for identity management and is aimed at people who don't have access to documentation that traditional banks would require. Fork states that the team is working on two tracks: UI and backend.
Noted:
"For an app that is targeted at a worldwide demographic that speaks more than 2,000 languages, making sure the UI is as simple to use as possible while requiring minimal translation, is imperative."
While dates for the next update have not been announced, expectations have been surpassed by the rapid growth of the idea to its successful pre-ICO. Humaniq is planning to release a live version in June or July, with a global rollout expected toward the end of 2017.
Expansion into London
Its quick growth has also seen the team expand their services after they opened their London office earlier this month. This is their third office location, including Moscow and Luxembourg. As a key strategic hub, London will provide the ideal location to develop partnerships with startups, emerging technology experts, humanitarian organizations and the philanthropic community.
Chuck Reynolds
Contributor
Alan Zibluk Markethive Founding Member