Blockchain Platform MultiChain Enters Beta with 15 New Partners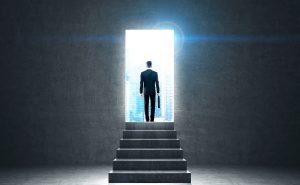 New Industry Partners are Joining
MultiChain, the private blockchain platform launched by Coin Sciences Ltd, has entered beta phase with the release of MultiChain 1.0 for Linux and Windows. The platform has also revealed that 15 new industry partners are joining its Platform Partner Program — a consultancy group originally backed by financial services giant Accenture.
Notably, the new members of the program include three multinationals — Boston Consulting Group, PwC, and Worldline – as well as 11 smaller companies. The MultiChain platform was set up with the aim of helping organizations more easily build applications using blockchains and distributed ledgers.
CEO Shinam Arora of Primechain Technologies, a new member of the partner program, explained some of MultiChain's use cases, saying:
"We are using MultiChain for building several blockchain-powered solutions, including shared KYC/AML, syndication of loans and consortium lending, trade finance, asset registry, asset re-hypothecation, secure documents, cross-border payments and peer-to-peer payments."
The platform said it plans to release a final version of the software this summer. In related news, Seal Software, a contract discovery and analytics platform, has said it will integrate MultiChain into its platform. The marriage will enable a machine-learning framework based on what the company called "intelligent contracts" to be used in conjunction with MultiChain's blockchain functionality.
Chain and Thales Interlock for
Blockchain Key Security Solution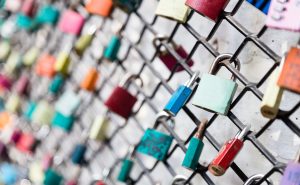 A new Integration with Blockchain
French cyber-defense and aerospace firm Thales has launched a new integration with blockchain startup Chain aimed to boost blockchain security. The partnership will see Chain bridging its enterprise-focused blockchain software capabilities with the nShield hardware security module (HSM) developed by Thales. The move comes shortly after Thales unveiled a blockchain offering in conjunction with professional services firm Accenture.
Thales' HSM is a hardware solution for securely storing private keys — the all-important strings of data that, for example, protect a user's bitcoin or other blockchain-tied tokens. As these pieces of information are critical in the context of digital asset management, the hardware offering has been positioned as one that would alleviate security concerns among enterprises and other organizations.
Jon Geater, CTO for Thales' cybersecurity arm, said in a statement:
"Blockchain is a game-changer in the financial services industry, with the potential to enhance security, speed and operational efficiency. Our integration with Chain provides a strong root of trust and ensures the integrity of the underlying blockchain operations that enables organizations to build, deploy, and operate blockchain-based transaction networks with confidence."
Regulators are also likely to cheer the advance of security measures in the blockchain space. In February, the European Securities and Markets Authority proclaimed that distributed ledger technology regulations would be premature, given the state of the tech and a lack of market-wide cybersecurity standards.
Chuck Reynolds
Contributor
Alan Zibluk Markethive Founding Member