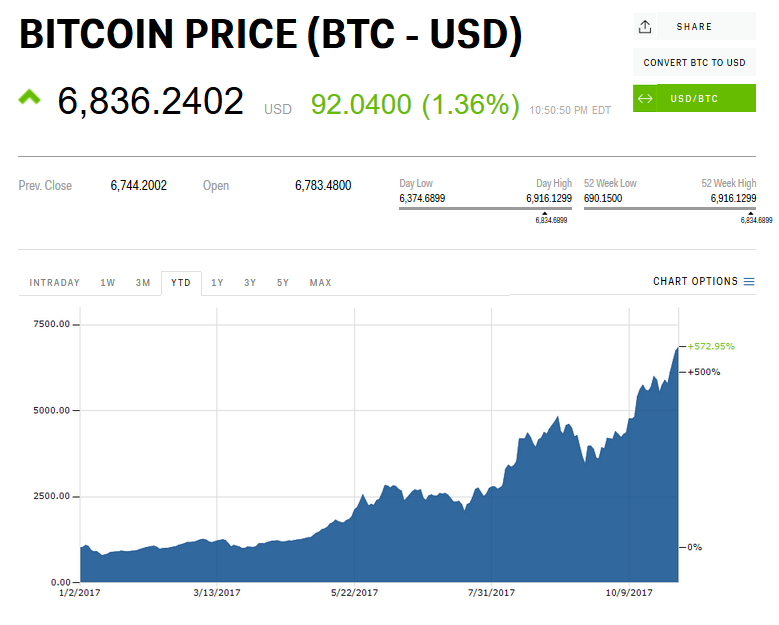 Bitcoin soared above $6,900 despite strong regulatory warning from Securities and Exchange Commission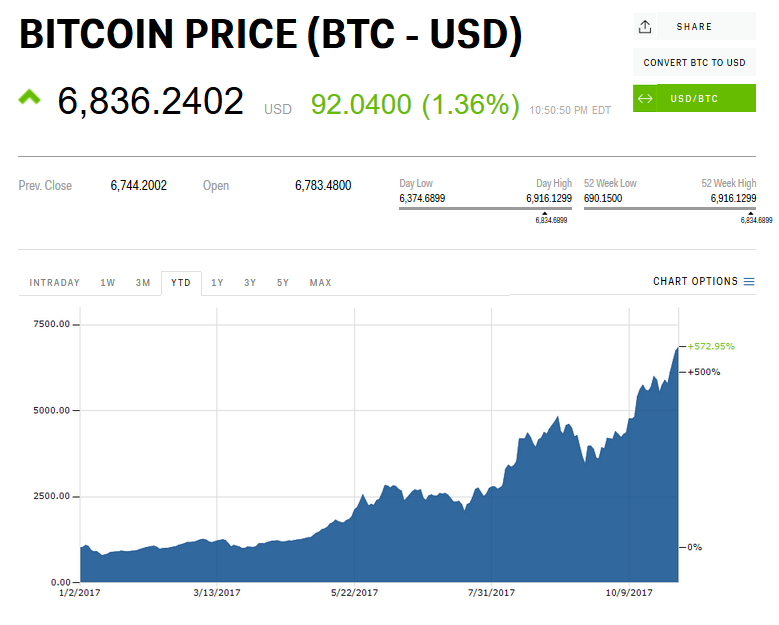 The price of bitcoin, the red-hot digital coin up more than 550% this year, soared past $6,900 to $6,916 Wednesday evening, according to data by Markets Insider.

The rally comes ahead of a warning by the Securities and Exchange Commission on initial coin offerings, a cryptocurrency-based fundraising method.
Bitcoin blew past $6,900 Wednesday even after the Securities and Exchange Commission warned investors about celebrity endorsements for certain cryptocurrency-based fundraising efforts.
The red-hot digital currency traded at an all-time high of $6,916 per coin, according to Markets Insider data, on Wednesday. The rally followed a price spike triggered by the announcement of the potential launch of a bitcoin-linked financial product by exchange giant CME on Tuesday. The coin is up more than 550% this year.
The upward march continued Wednesday evening despite a warning by the SEC about initial coin offerings, a red-hot fundraising method.
ICOs, according to fintech analytics firm Autonomous NEXT, have raised more $2 billion this year. A number of celebrities from champion boxer Floyd Mayweather to Paris Hilton have supported ICO projects in recent months. But the SEC said Wednesday that such endorsements do not mean that such investments are sound. Here's the agency (emphasis theirs):
"Celebrities, from movie stars to professional athletes, can be found on TV, radio, and social media endorsing a wide variety of products and services — sometimes even including investment opportunities. But a celebrity endorsement does not mean that an investment is legitimate or that it is appropriate for all investors. It is never a good idea to make an investment decision just because someone famous says a product or service is a good investment."
The SEC added that some celebrity endorsers may not be educated on the investment opportunities they promote. Here's the SEC:
"Investors should note that celebrity endorsements may appear unbiased, but instead may be part of a paid promotion. Investment decisions should not be based solely on an endorsement by a promoter or other individual. Celebrities who endorse an investment often do not have sufficient expertise to ensure that the investment is appropriate and in compliance with federal securities laws."
A number of countries, including China, have deemed ICOs illegal because startups have used the method to raise quick money without disclosing substantive information to investors.
The SEC provided its first guidance on ICOs in July. The financial watchdog said ICOs can sometimes be considered securities — and as such are subject to strict laws and regulations.
Author: Frank Chaparro
Posted by David Ogden Entrepreneur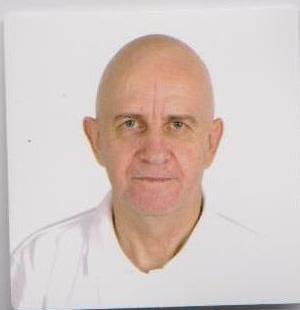 Alan Zibluk Markethive Founding Member