Ethereum DeFi Token Plunges From $1.5M Market Cap to $15K
DistX's founders left the project and the price quickly collapsed. But not before some last-minute transactions.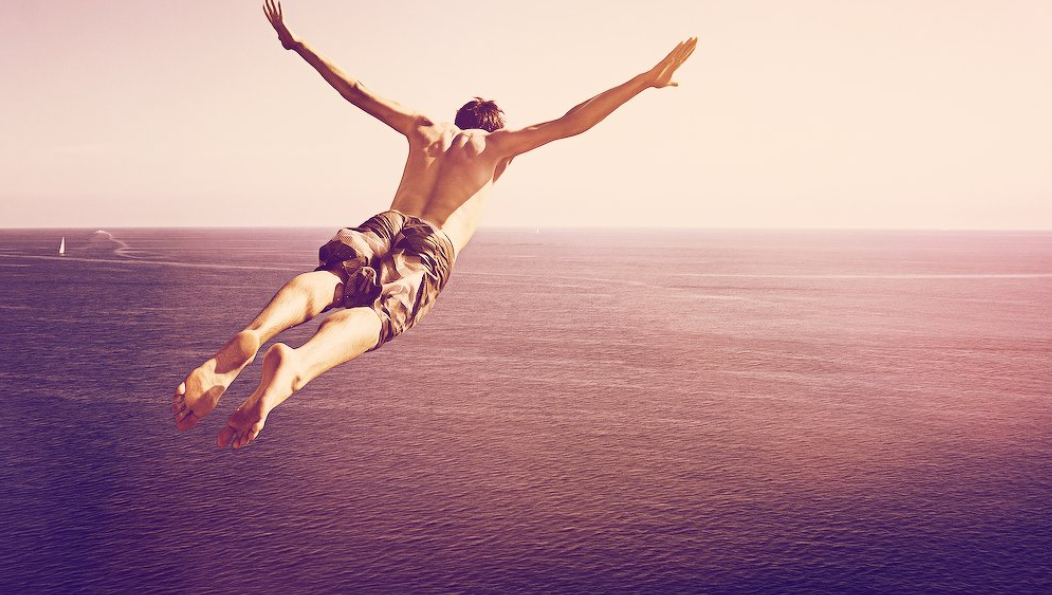 In brief
DistX was a token sale platform.
When founders left the project, the price fell to practically $0.
The protocol deleted its social media accounts shortly thereafter.
Rug pulls and exit scams in decentralized finance have become so ubiquitous that they're hard to keep up with. Moreover, they're often accompanied by assurances that this is not, in fact, part of a scam.
The most recent suspected rug pull—when a project team works to increase market cap then suddenly steps away and cashes out, leaving investors holding the bags—is DistX.
The token has sunk to a market cap of $15,000 after enjoying a cap of over $1.5 million just yesterday.

DistX, not to be confused with district0x, billed itself as a token sale platform. DistX token holders were promised not only access to tokens launched on the platform but also, if they held enough of the tokens, a 2% share from the sales.
After becoming available in August, the token hit a high of $0.25 before settling into the 6-8 cent range over the last month.
And then the bottom dropped out over the weekend, with the price plummeting to next to nothing. The market cap, which was $1.5 million on December 14, went all the way to $8,670 and now sits at $15,000, according to data from CoinGecko.
DistX price. Source: CoinGecko
As originally reported by CryptoSlate, a project founder, Adrian Daluz, announced on Sunday, December 13, that, after DistX's fourth token sale failed, they'd be closing down.
However, Daluz added:
"If all you care about is this, know that we aren't removing liquidity and with the remaining company funds (95k USD) we will be buying DistX from Uniswap and burning it to help you guys cash out at a higher amount."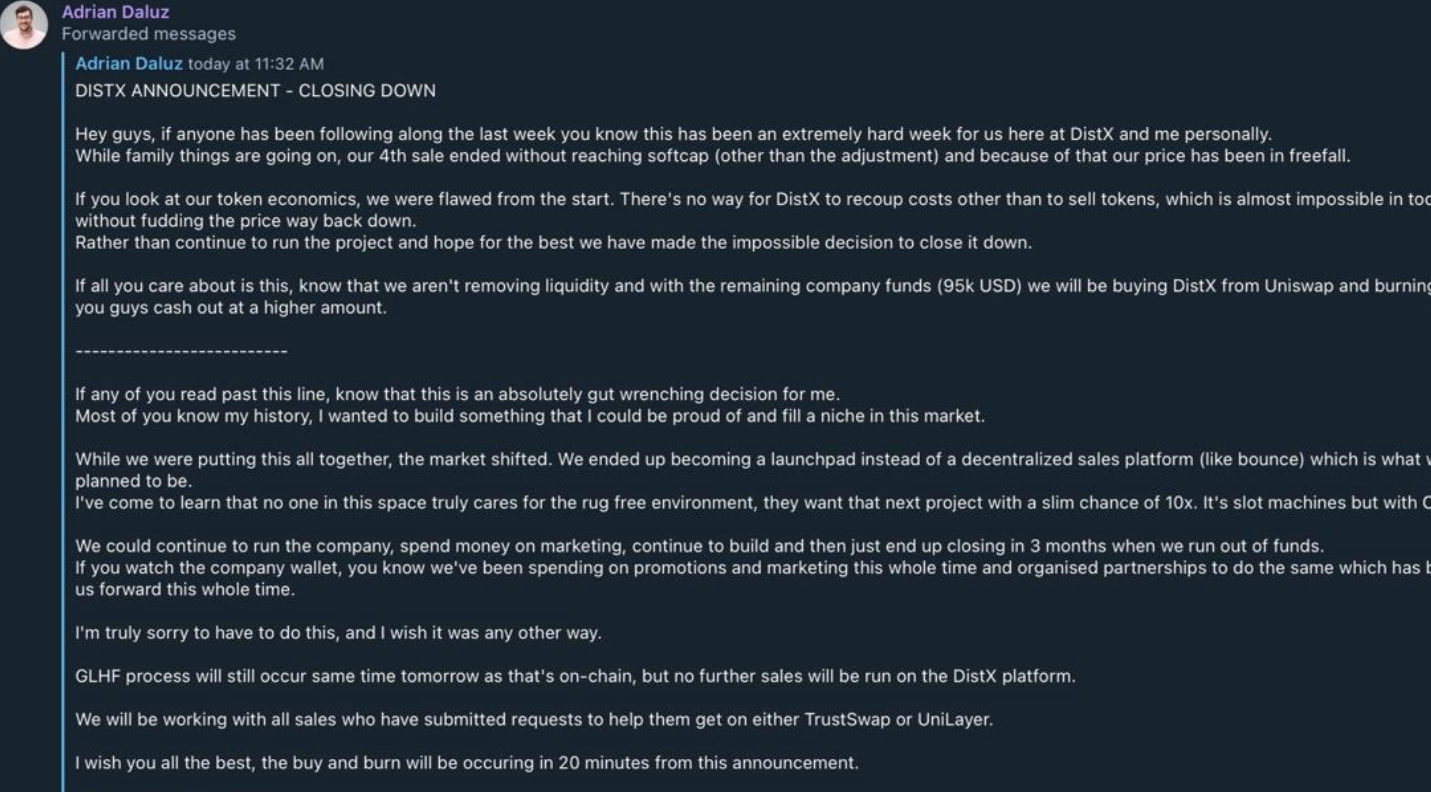 Parting message from Adrian Daluz. Source: WARONRUGS
Those reassurances were undercut by several transfers of over 192 Ether (worth $112,000) that appear to have removed that liquidity from Uniswap, according to WARONRUGS, an anti-scam group.
But Jeff Kerdeikis, CEO of token launchpad TrustSwap (which is not affiliated with DistX) said he was working with DistX to figure out a way to salvage value for token holders:
Daluz and DistX were unavailable for comment as their social media accounts had been deleted. Comments on the Telegram group have been muted. Not good signs. Decrypt reached out to Kirdeikis to inquire about the nature of the discussions with DistX but has not yet received a response.
DeFi has suffered from a rash of rug pulls and exit scams as the market heats up and everyday investors try to get in. It's also witnessed plenty of projects fail or slowly fizzle out.
DistX holders at the moment, however, likely don't care too much about the reasons for the abrupt exit. They just want the token they bought to be worth north of nothing.