Bitcoin Lovin' Senator Hires 'Crypto Cowboy' as Wyoming Policy Director
Cynthia Lummis and Tyler Lindholm are bringing Bitcoin to Washington.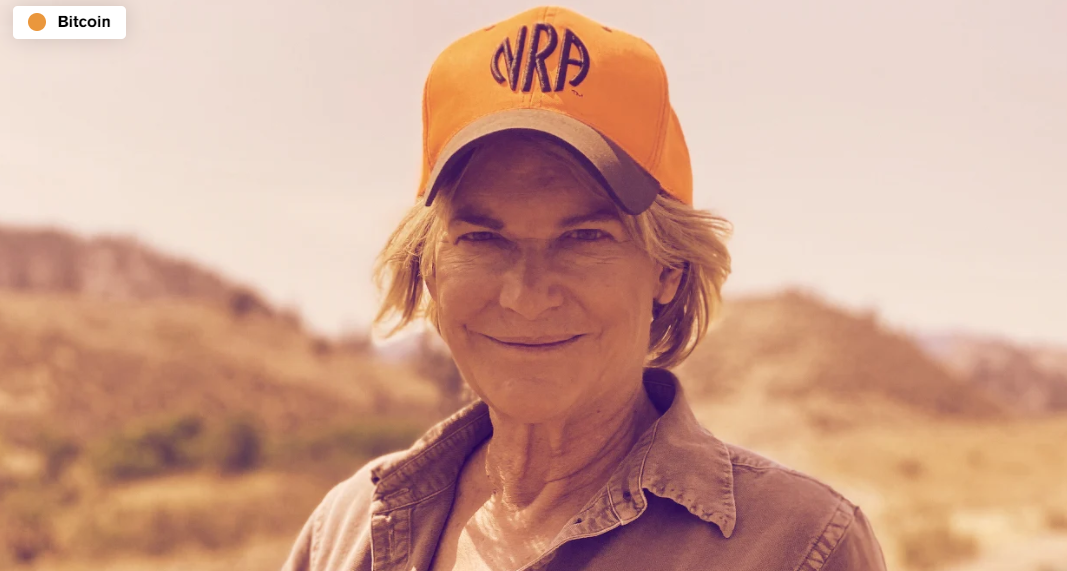 In brief
"Crypto Cowboy" Tyler Lindholm is joining Cynthia Lummis's senior staff.
Lummis just won a US Senate seat, the first woman from Wyoming to do so.
Both Lummis and Lindholm are big fans of Bitcoin.
Cynthia Lummis, the incoming Republican Senator who'll bring Bitcoin to the US Congress, has hired Tyler Lindholm, Wyoming's "Crypto Cowboy" as the State Policy Director of Wyoming.
Lindholm, who is also Chief of Ranching Operations at BeefChain, a food chain supply company that promises "blockchain verified beef & sheep," will begin his new job on January 3, 2021, a little under two weeks before President-elect Joe Biden's inauguration.
Lindholm, formerly Wyoming State Representative and co-chair of the Wyoming Blockchain Task Force, passed several pro-crypto pieces of legislation to encourage crypto businesses to the state, among them the Utility Token Act and the Digital assets-existing bill.
Such legislation has helped the state attract big blockchain business. Kraken Financial, the banking arm of crypto exchange Kraken, won a license from Wyoming to set up the nation's first crypto bank. IOHK, the creators of Cardano, opened a blockchain lab at the University of Wyoming.

Lindholm will operate under the auspices of Lummis, Wyoming's first female US senator. Lummis is a big fan of Bitcoin and considers it a great "store of value." She first invested in the crypto asset back in 2013, when Bitcoin was worth just over $300.
Lummis, a native of Wyoming and an alumna of the state's university, told podcaster Peter McCormack in a podcast published today, and recorded on December 1, "I really want to use my time in the US Senate, in part, to help introduce the topic of Bitcoin, increasing the understanding in the Senate about Bitcoin."
"What it is, what it does, how it can be an asset that can grow and develop as an adjunct, or basically alongside, fiat currency."
Bitcoin, said the conservative Senator, feels like an American idea. In her campaign for Senator, Lummis pushed for an "America First" policy.
"Bitcoin can function alongside a fiat currency and adjunct store of value; in fact, a better store of value than a fiat currency," she told McCormack.

If anything, Bitcoin could do an even better job than the meddlin' Fed, she sniffed. "In the case of US currency, inflation is baked into the Federal Reserve's plan for the US dollar. So it's no wonder that our buying power is eroded," she said.
Other things on Lummis's to-do list during her time in the Senate include building a wall on the southern border of the USA, defending the second amendment and stopping the "socialist agenda." Her new commander-in-chief may not approve.