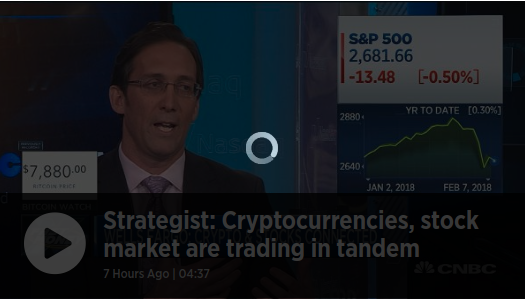 Wells Fargo strategist — Bitcoin and the market are correlated
Assessing risk is a good gauge for determining stock market and cryptocurrency movement, says Wells Fargo strategist.

Wells Fargo raises its price target for equities up by 10 percent this year.

Both the market and bitcoin are now beginning to recover from dips earlier this week.
If the bitcoin bubble bursts, the stock market may go down along with it, said Christopher Harvey, head of equity strategy at Wells Fargo, who sees a correlation between the two.
"On Monday what we saw is all risk products sell off," Harvey said Wednesday on CNBC's "Fast Money."
A hit on the market, he said, can cause investors to panic and begin selling bitcoin as well.
"It sometimes adds fuel to the fire," Harvey said.
Risk in the marketplace was at a high earlier this year as the stock market rallied, which led to more interest from investors who saw the potential for big gains in the crypto market.
"Last year what you had was money chasing performance," Harvey said. As volatility shot up, he said, there was a "massive" demand for liquidity.
Then on Monday, the Dow Jones industrial average plunged 1,175 points by the end of the day. Bitcoin also fell to one of its lowest points in two months on Monday, trading at $5,947.40.
Harvey said the best gauge for predicting future market movement and the price of digital currency is simply by assessing the risk.
"We think of it more as what we have to watch out for, what we have to … tell our clients to be careful of," Harvey said. "We don't make a call whether it's going to go up or down but that it's a risk in the marketplace, and it's really far out on the risk spectrum."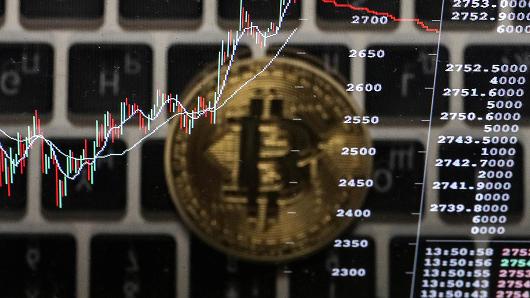 Wells Fargo raised its price target for equities, up about 10 percent over the next year. Its 2018 S&P 500 year-end target is 2,950, compared with the earlier target of 2,863. Cryptocurrencies and the market should trade in correlation over the next three to six months, it said.
"If we're right, what we should see is risk product going higher," Harvey said.
"If we're right and risk starts to be bid again, it wouldn't surprise us to see a bid in some of the crypto markets," he said.
All eyes remained on bitcoin Wednesday as the market began to recover. The cryptocurrency was trading above $7,000, even briefly tipping over $8,000 in the evening.
As the crypto market becomes more regulated some of the risk should disappear, Harvey said.
Author Kellie Ell News Associate for CNBC
Posted by David Ogden Entrepreneur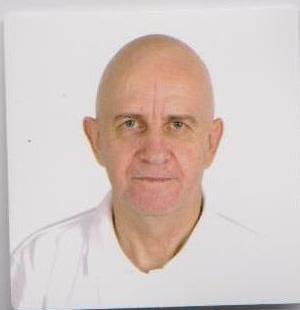 Alan Zibluk Markethive Founding Member