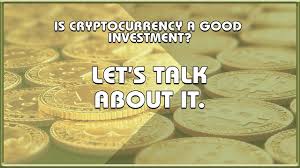 Understanding Cryptocurrency — How It Works, What Drives It, Should You Buy It
Cryptocurrencies have caught on in the mainstream and have made thousands of people millions of dollars. The most recent boom of Bitcoin now means that if you had invested just $500 8 years ago, you would now be a multi-millionaire. This meteoric rise in the biggest cryptocurrency by market cap has drawn a lot of attention. However, to the everyday man who is used to dealing with hard cash and actual value, cryptocurrencies can seem like an unknown and often unintelligible world. With terms like hash rates, data mining, market capitalization, and ultimately the fear of instability, there's a little bit of a harsh learning curve to the technology.
In this article, I'm going to try to give a beginner's guide to cryptocurrencies, explain how they work, what moves the prices, and whether you should invest.
What are cryptocurrencies?
Cryptocurrencies are essentially digital mediums that can be exchanged, just like government currencies, that use cryptography, or digital security measures, to secure the exchange of digital information and control the creation of new units. Explained even more simply, cryptocurrencies are digital coins that fluctuate in value similar to stocks with their exchange being backed by digital security measures.
Cryptocurrencies are digital currencies or money that is then exchangeable for physical money, like dollars. They're comparable to how most apps have some form of digital money, like "orbs" in a mobile game that cost some amount like " $10 for 1000 orbs." In this instance, each in-game "orb" would be worth 1/1000th of a dollar. Even though these orbs are just data on your mobile device or on some server, they have some inherent worth equatable to dollars. In an extremely general context, this is what a cryptocurrency is.
So, how do they work?
In essence, cryptocurrencies provide a viable method of owning a unique digital currency which presents some ever fluctuating value. Each coin or currency, like Bitcoin, Ethereum, or Litecoin, are fully self-contained digital systems that both track and control each unit of cryptocurrency.
Each individual coin of a cryptocurrency acts like data moving through a network. Some cryptocurrencies can be valued as small as just 1 cent and others as big as 1 billion dollars. Some currencies are controlled by one entity, which is referred to as a centralized currency, and others are controlled by the public, which are decentralized. There are positives and benefits to each variation, but the stress should be placed on the fact that no cryptocurrency is identical to the next.
What drives them?
One of the most prominent aspects of cryptocurrencies is the fact that there isn't a third part that verifies the transaction of crypto coins. To avoid this, cryptocurrencies use timestamping methods to verify each transaction. Bitcoin, which is the most popular crypto and largest by market cap, uses a proof-of-work scheme, which is commonly referred to as mining. In essence, mining Bitcoin means tasking a computer with solving some complex problem. When the problem is solved, the computer account is rewarded with a portion of Bitcoin relative to the amount of work it put in to solve the problem. This verification network gives Bitcoin value and backs up transactions. By having this in place, someone couldn't just write code and give themselves x amount of bitcoins.
In many ways, cryptocurrencies are like stocks. Positive news about a certain coin's security or general acceptance can drive the price up. The same is inversely true if coins are deemed unuseful in certain applications. Part of what has played into Bitcoin's rise is that many retailers accept Bitcoin as currency. This makes the cryptocurrency easily translatable to physical value, thus influencing the price per Bitcoin accordingly.
The true answer to what drives cryptocurrencies is obviously much more complex due to the number of factors that go into the "value" of a currency.
Should you invest?
The answer to this question is likely the same for whether you should invest in stocks. While cryptocurrencies have experienced astronomic growth in recent years, these gains aren't necessarily guaranteed to continue. You should only invest in cryptocurrency if you are willing to take on some risk. With that said, there are currencies that are more stable than others.
Litecoin, which is often regarded as the silver to Bitcoin, has been found to be a very stable currency of growth in recent months. Whereas Bitcoin, currently trading at all time highs, is known to make corrections of 30%, represents a large loss if you were to invest now.
The volatility of cryptocurrencies presents opportunities for day traders, and the significant long term growth of cryptos present great opportunities for long term investors.
You should do a significant amount of investigation into what cryptocurrency you want to invest in, just like any stock, before you buy. Buying can be done on many secure mobile apps or other online platforms. A quick Google search of where and how to buy cryptocurrencies can yield you with this information with ease.
To summarize, cryptocurrencies are often decentralized digital currencies that draw value from security, anonymity, and authentication measures that fluctuate much like stocks that can be traded and exchanged for "true value" currencies. While it may still sound hard to understand, a little bit of research into crypto can go a long way. Cryptocurrencies are here to stay, and while awareness of them is growing with the general public, people with actual knowledge about how they work is still very small. By taking the time to research and understand, you present yourself with an opportunity to excel in a technologically growing industry.
David Ogden
Entrepreneur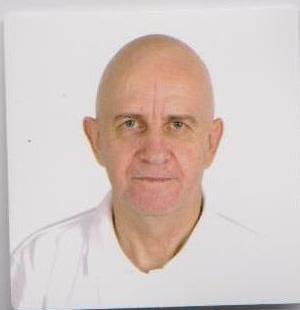 Author: TREVOR ENGLISH
Alan Zibluk Markethive Founding Member