Your Business is Marketing and Not Sales: What… Impossible?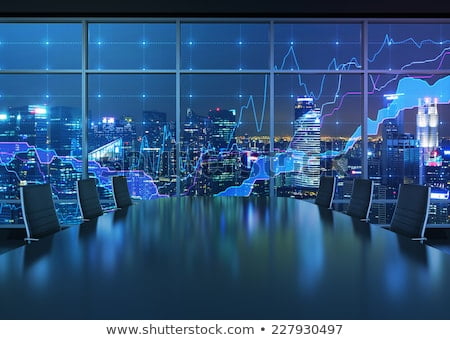 Sales is the highest paid and World's Oldest Profession, contrary to popular opinion. Any challenge is foolhardy because selling is the conclusion of any and all transactions between individuals involving product/services. However, the conduit is really Marketing. Now, what kind of IDIOCY is this being presented as Truth? After all, isn't all the about the Benjamins Lebowski, Cash is King and it's all about the lettuce; otherwise, why are you in business? You don't want to be operating a Non-Profit Agency which 95% of marketers are actually operating which isn't too encouraging. So, what kind of marketing are you conducting and how effective is it? It's a critical question because different methods will yield different results at different times based on your audience's interests. Marketers and the industry have become more competitive and sophisticated due to increased demands by consumers. In fact, to be effective they must function both like an economist and detective addressing what I call the W5s of a campaign (Who, What, When, Where & Why); otherwise, they will not see the pay-window.
Now, before the core question can be answered let's briefly examine the issue of Sales and its role in business. Let's look at a basic definition before we continue, "sales are sales, it's converting any inquiry or lead into a contract or shipment", while "marketing is not advertising. Marketing is finding out what people want, why they want it and how much they'll spend. Don't confuse marketing with advertising". Now, we got all the formalities out of the way, time to get to the real meat of this article. Safe to say, sales are the final stage of the transaction but, why is the sale considered to be so important? What was the process that motivated the buyer to complete the transaction? There exist multiple stages involved between the start and finish and this is the sales process. Basically, the sales process can be reduced to the following: Prospect, Connect, Research, Present and Close; however, a more in depth definition is best described by Mark Roberge at Hubspot.
Well, it's hard to believe but, there exists an old term that holds TRUE and more importantly, an accurate measure of your ability to close a sale. Have you heard the expression, "It's all in the Presentation" or "you get once chance to make a first impression"? Think about it, how do you make sales? The process is SIMPLE (kind of); however, the execution often requires more skill to attain success. Now, part of selling involves advertising, "promotion of a product, service or company. It features a strong call to action and promotes the benefits of that being advertised".
The other component of the sales process involves connecting through various methods of communication featuring your product/service. Let's examine some of the methods of connection: e-zine marketing, email marketing, cold-calling, videos, live webcasts, blogs, banners, online ads, search engine marketing, social networking, podcasting, twitter and mobile content, all are established methods of online marketing designed to connect with a desired target market. Again, how do you make SALES with these different methods of connecting with the masses? Putting your product/service in front of as many eyeballs as possible with the aforementioned methods. Seems simple but, never forget about quality content. Sales are made based on perceived value; therefore, the most effective way of converting a prospect into a long-term customer is by educating them, addressing their interests and demonstrating how a particular product/service can render a solution to a particular problem/challenge. Think about it, no hard-sell nor the usual rubbish by fast-talking snake-oil salesmen.
Now, back to the important question of what kind of marketing are you executing (Freebie Marketing, Word of Mouth Marketing, Close Range Marketing, etc.,) and why? The essence of the question boils down to what is called customer segmentation or segmenting customers into smaller groups to better understand their wants, needs, interests and other factors so as to provide relevant content. Makes sense and this is why Inbound Marketing increasingly has become the standard form of marketing.
Firstly, what is Inbound Marketing and how does it work? "Inbound marketing refers to activities (blogs, podcasts, eBooks, SEO, physical products, newsletters, whitepapers, social medial marketing and other forms of content marketing) that bring visitors in, rather than marketers having to go out to get prospects' attention". "Inbound marketing earns the attention of customers".
One primary goals behind marketing is to develop a business relationship where TRUST is established and maintained for the long-term…. similar to Marriage (lol!!!!). Like Marriage it's not 50/50 but, 100/100 but, you are responsible for your own actions within that relationship.
When you think about that bloody insane Institution called Marriage, it's a business involving two Individuals who both marketed and sold themselves to each other and the confirmation of the Sale was "Marriage" or as I affectionately say, "Tying the Old Noose…I mean Knot". Like any successful relationship TRUST is vital; otherwise, no consummation of the transaction. All transactions (monetary, personal, etc.,) involve commerce and marketing is the conduit that facilitates the process. Well, allow me now to demonstrate the benefits of Inbound marketing.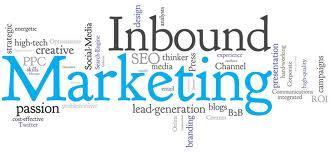 6 Inbound Marketing Techniques Every Business Should Use
Give Away A Free Guide That's Directly related To Your Business, what better resource can you create than a Guide that provides relevant information about the value and benefits provided by the product/services you make available to the masses.
Pick One or Two Keywords, And Optimise The Heck Out of Them, want leads and traffic then, the solution is to focus on a few keywords that are valuable, and create specific pages on your website that are for those keywords specifically.
Build Your Personal Brand, your business is a reflection of yourself, Entrepreneurs like Jayson DeMers, Joel Gascoigne, and Hiten Shah are examples of people building businesses by means of building their personal brand. If you start a business, it's virtually impossible to separate yourself from that business. It only makes sense to use your personal brand to build that business. Many brands such as Tim Ferriss's and Ramit Sethi's depend almost exclusively on the power of their personal brand.
Ask and Answer Questions On Social Media, engage subscribers in social media sites and provide solutions, tips, suggestions to those who would benefit from your knowledge and expertise. When you increase your presence and value online then, the benefits are soon to be received.
Create Am Email Pop, use the popups in your business to build the email list for obvious reasons.
Guest Blog, "Guest blogging is, indeed, one of the powerful ways of building strong, high-quality relationships that may help you in multiple ways, including developing business opportunities and professional connections, setting brand value and, of course, acquisition of link juice." — Moosa Hemani, Moz
If you believe that my message is worth spreading, please use the share buttons if they show at the top of the page.
Stephen Hodgkiss
Chief Engineer at MarketHive
markethive.com
---
Alan Zibluk Markethive Founding Member