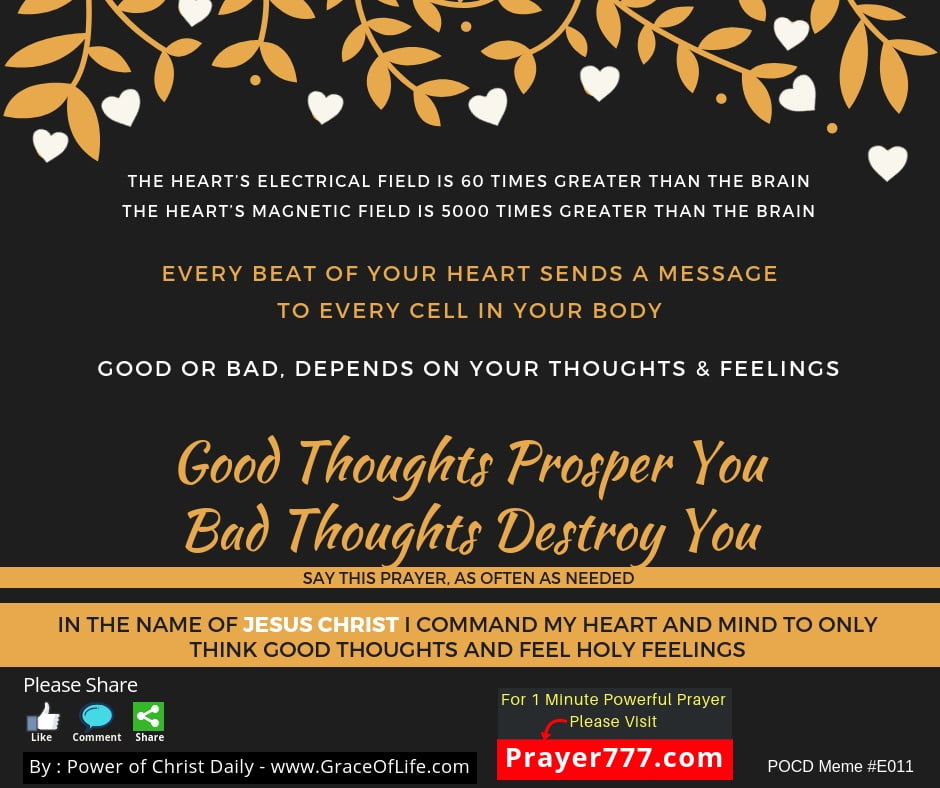 TITLE: HOW TO HAVE GOOD THOUGHTS TO PROSPER YOU?
Good Thoughts Prosper You, Bad Thoughts Destroy You.
THE HEART'S ELECTRICAL FIELD IS 60 TIMES GREATER THAN THE BRAIN.
THE HEART'S MAGNETIC FIELD IS 5000 TIMES GREATER THAN THE BRAIN.
EVERY BEAT OF YOUR HEART SENDS A MESSAGE
TO EVERY CELL IN YOUR BODY.
GOOD OR BAD, DEPENDS ON YOUR THOUGHTS & FEELINGS.
SAY THIS PRAYER, AS OFTEN AS NEEDED:
IN THE NAME OF JESUS CHRIST, I COMMAND MY HEART AND MIND TO ONLY THINK GOOD THOUGHTS AND FEEL HOLY FEELINGS.
For the 1 Minute Powerful Prayer, please visit: https://prayer777.com
Alan Zibluk Markethive Founding Member