Say farewell to the Pound:
Millennials using the blockchain could lead to local currencies
For Generation Y, ATM's were the right technology at the right time. Now, millenials are turning to blockchainx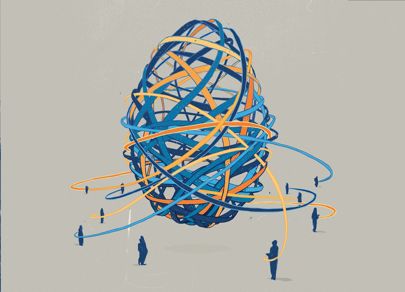 Successful ideas have as much to do with good timing as they do with great technology. For Generation Y, ATMs were the right technology at the right time, offering quick cash on demand and changing our relationship with money. For millennials, what's the next big thing in managing their hard-earned wages?
Move over Bitcoin, the blockchain is only just getting started
It may just be local currencies. These can be used in certain cities or neighbourhoods to shop in local stores, buy local goods and even pay bills for rent and local utilities. The timing is right for such a paradigm shift in the way we pay. Why? Because of the confluence of three key phenomena.The first is urbanisation. According to the United Nations Population Fund (UNFPA), the world is undergoing the largest wave of urban growth in history. More than half of the world's population lives in cities. By 2030 the number of urban dwellers worldwide will swell to around five billion. That means cities will increasingly become primary drivers of economic growth. And as the municipal hub becomes the global nexus for financial progress, so will demand growth for unique currencies that reflect this shift.
But there's another reason to expect a rise in local currencies, one that's more in line with the social and cultural norms which characterise the coming of age of the millennial generation: ironically, the denser living that comes with urbanisation does not usually engender community. As cities grow and we live in closer proximity, we feel less connected to each another. That's one reason that city living is linked to increased rates of depression.
But millennials famously need to feel connected, to feel a sense of community and belonging. Just look at the booming phenomenon of shared living — not just spaces such as WeLive and Common, but also the tendency of millennials to choose to live with room-mates rather than on their own. Yes, part of this is economic, but it also has to do with millennials' well-documented desire to reclaim a sense of the "social" that social media alone has failed to provide.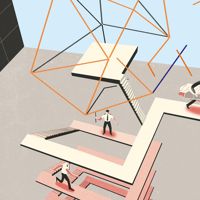 Why expensive security alarms could actually be putting your valuables at risk
That is exactly what local currencies are doing — building urban communities from the wallet up. Local currencies create this sense of community that millennials crave by giving city residents the chance to support local merchants and vice versa. Rather than seeing hard-earned cash go into invisible pockets, it stays within the locality of the spender. When money is kept within the confines of the community, it expands opportunities within, adding value to every dollar spent. Consider the American Independent Business Alliance study that found that for every dollar spent at a locally-owned business, 48 % stayed in the community as opposed to 14% of every dollar spent at a chain. In other words, we can use money itself in the form of local currencies to help create community in an otherwise alienating and lonely urban landscape, turning the city itself into a driver of economic growth and change while revitalising the way people feel about spending their money.
Take two successful examples: the Brixton Pound, a currency in south London "designed to support Brixton businesses and encourage local trade… for use by independent local shops and traders", and Tel Aviv's Pishpesh, used by 300 local merchants in the city. Again, cash in the service of a community.
But such currencies wouldn't have been the least bit valuable unless there existed the technological underpinnings to make them viable. And that brings us to the third timely phenomena enabling this shift in the way we view our money: the blockchain enables local currencies in a way similar to how high-speed internet enables Spotify and YouTube. Transactions occurring via blockchain are highly secure, corruption-resistant, accessible to anyone with a smartphone and offer real-time economic data that can be used to help meet the needs of local economies. Blockchain technology affords citizens a way to support local businesses, drive economic growth and increase job opportunities by developing and using a local currency.
In short, the confluence of growing urbanisation, the rise of the millennial generation and emerging blockchain technology is what makes the timing for local currencies so ripe. This can lead to a new way of thinking about money — one based not on scarcity and competition, but rather on cooperation. Imagine you were offered a million pounds, but it came in a box that can never be opened. Would you want it? The answer is no because money itself isn't valuable, it's what you can do with it that gives it worth. That's exactly what millennials are beginning to do with localised currencies — make money more meaningful.
Chuck Reynolds
Contributor
Alan Zibluk Markethive Founding Member