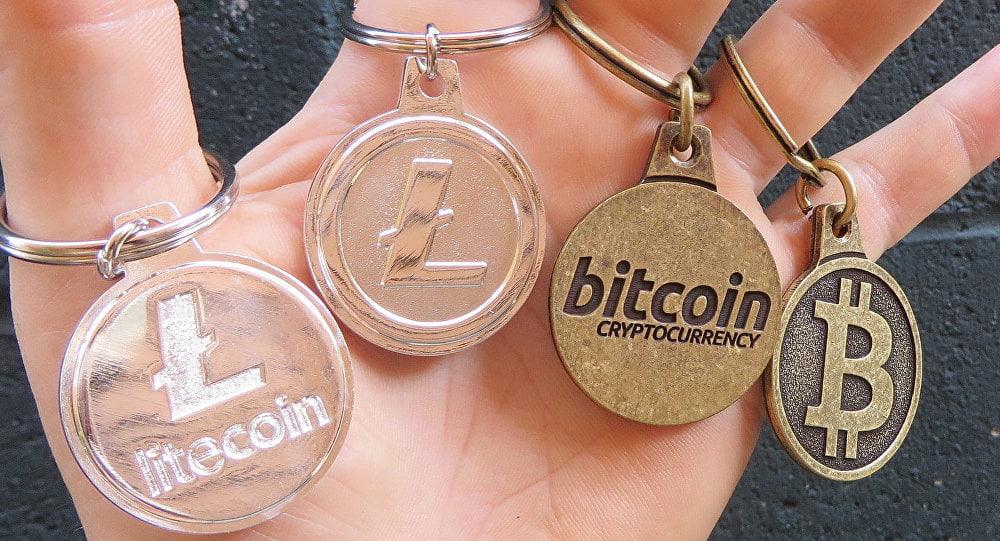 Cryptocurrency Investors Must 'Be Prepared to Lose Everything'

Potential investors in cryptocurrencies should focus on finding a great new concept rather than rushing to buy volatile Bitcoins, Dr. Campbell Harvey told Radio Sputnik.

The market in Bitcoin and other cryptocurrencies has been subject to remarkable growth but also volatility in recent months.
On June 11, the price of Bitcoin peaked at $3,019, an increase of more than 300 percent since the beginning of the year. However, the price has dropped since then and the cryptocurrency was trading at $2,207 on Friday.
The value of the Ethereum cryptocurrency has also decreased by almost half in recent weeks from a high of $392 on June 13 to $211 on Friday, according to Coindesk.com.
According to BlackRock's global chief investment strategist, cryptocurrency volatility may be a sign of a bubble in the market.
"I look at the charts, and to me that looks pretty scary," Richard Turnill told a media briefing in New York on Tuesday.
Dr. Campbell Harvey, Professor of Finance at the Fuqua School of Business, Duke University, told Radio Sputnik that the sharp rises in the value of cryptocurrencies this year is a cause for caution.
"Any time you see something go up in value by a factor of 20 over a few months, you need to be very cautious," Harvey said.
"I think part of it is just the nature of the actual game, that this is a new technology, it is extremely volatile. For instance, if you look at Bitcoin it is six times the volatility of the S&P 500. It is very volatile and it's very difficult to figure out what the actual value is. If you are speculating in cryptocurrency, you need to be prepared to lose everything," Harvey said.

"In the 'dotcom bubble,' people were basically buying lottery tickets. They saw firms go from one cent a share to $100 a share, it was like a lottery and you didn't want to be left behind. You wanted to have some kind of investment and that drove up the prices very dramatically and I think it's the same thing today with the cryptocurrencies."

'Digital Gold': Cryptocurrencies Soar as Investors Swap Dollars for Bitcoins
Harvey recommended that potential investors do their research before taking the plunge and focus on finding an attractive concept.
"You really need a good story behind a new crypto that you're offering. There will be a lot of people coming in with bad ideas that will get funding. The best way to do it is to invest directly in some of the start-ups in this space rather than just going out and buying some coins."

"When the prices go up so dramatically, a smart investor will basically take some profit and indeed this is what I recommend to your listeners. If you've doubled your money, sell half. What that means is that you've recovered your initial investment and everything that's left is just pure profit and if you lose it, you lose it.

"Given there's uncertainty in the US right now, people are looking elsewhere. Gold is an alternative but gold is real pain because you have to vault it, basically protect the gold. But cryptocurrency is basically extra-national, you need a wallet and backup. You don't need a vault or security guards."
In the future, cryptocurrencies will develop in several different ways. These include collateralized cryptocurrencies and the expansion of the blockchain technology behind them.

"One of the things we'll see is collateralized cryptocurrencies. There's an initiative with the Chicago mercantile exchange and the royal mint group in which they'll put some gold in a vault and issue a crypto based upon that gold.
"As soon as you do that, then the crypto is linked to the price of gold and its volatility is linked to the price of gold. You can do this with anything — with equity, bonds, commodities in general, that you can issue cryptos based on a vault or a storage facility with the actual collateral. I think we are just beginning to see the collateralized versions."
"In a broader context, most of the action in terms of blockchain is not with cryptocurrencies, it's with businesses using blockchain technology to solve things like supply chain problems and other property transfer problems where you don't even need a cryptocurrency. So, as I see it from a business point of view, most of the action won't come from the initial coin offerings, but the application usually of Ethereum-based blockchain technology in business."

"It's not as sexy as looking at the price of Ethereum or Bitcoin doubling or tripling or going up by a factor of 20. In the media, people focus on the cryptocurrencies but in the practice of business the action is blockchain applications to solve business problems, not as much the currency aspect."
David Ogden
Entrepreneur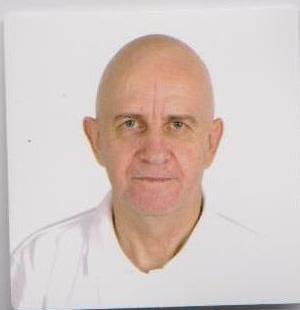 Alan Zibluk Markethive Founding Member