Bitcoin futures surge as institutional investors seek 'inflation hedge'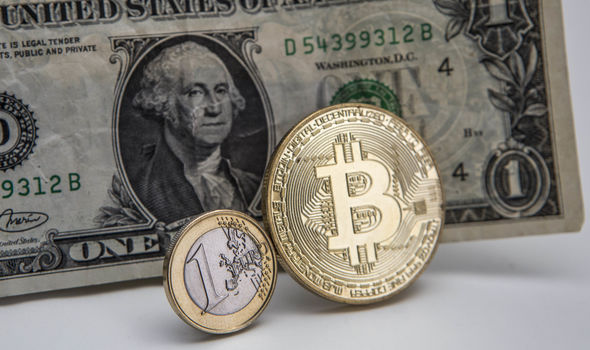 Institutional investors are becoming increasingly interested in Bitcoin—possibly due to concerns about what will happen to the purchasing power of fiat currencies, experts say.
BITCOIN IS THE NUMBER ONE DIGITAL CURRENCY BY MARKET CAP. IMAGE: SHUTTERSTOCK
In brief
Open interest on the CME Bitcoin futures hit a new high of $841 million at the start of the week.
Right now, the latest figures put it at $800 million.
The surge in interest shows investors typically involved in traditional finance are becoming drawn to the asset.
Interest in Chicago Mercantile Exchange's (CME) Bitcoin futures has continued to surge, demonstrating a continued involvement from institutional investors who were previously wary of the asset due to its volatility and other risks.
Right now, the CFTC-regulated CME Bitcoin futures exchange is the third-largest Bitcoin futures market by number of open contracts, according to data from analytics website Skew. Open interest on the CME had hit a new high of $841 million at the start of the week. The latest figures—from yesterday—put it at $800 million.
The top 5 crypto news & features in your inbox each day.
Get Daily Digest for the best of Decrypt. News, original features and more.
Futures contracts allow traders to buy and sell an asset at a predetermined price in the future. In the case of Bitcoin futures, investors are able to speculate on the price of the currency without actually buying Bitcoin itself.
Unregulated exchanges—such as BitMEX or Binance—are still king and draw more investors than the likes of CME. But the latest figures from Skew show that regulated exchanges are fast catching up.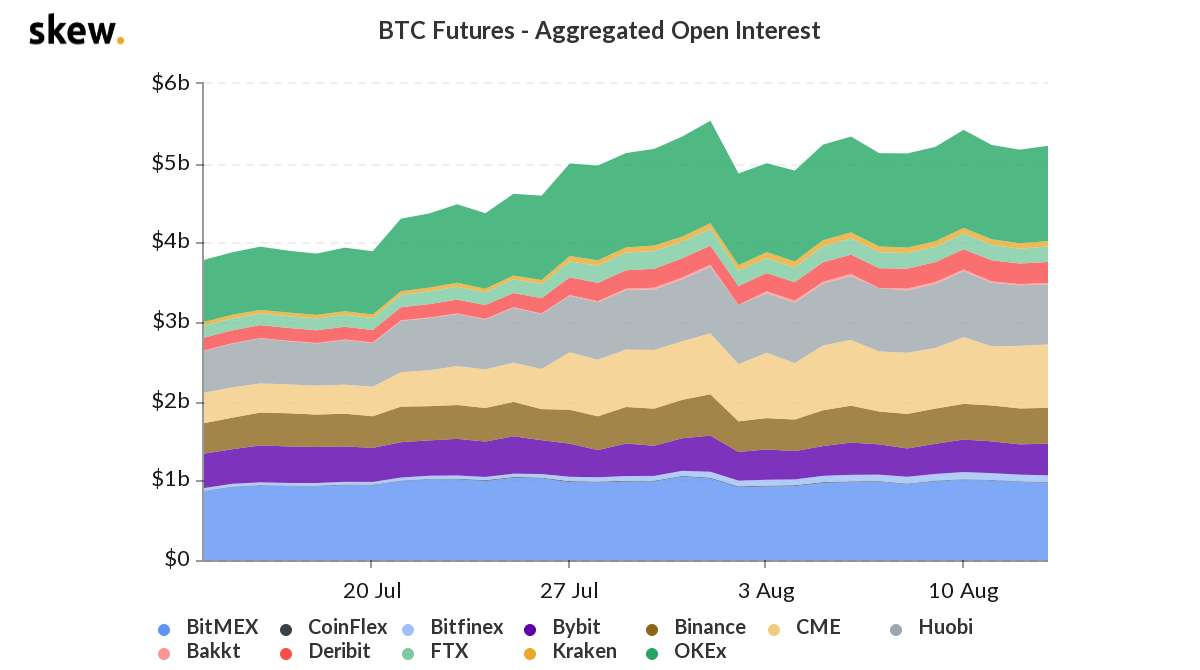 Bitcoin futures: aggregated open interest. Source: Skew
One possible reason for the increasing interest in the CME Bitcoin futures could be the recent depreciation of the dollar, eToro analyst Simon Peters told Decrypt.
"An increasing number of institutional investors are in support of Bitcoin as a potential inflation hedge," he said.
Charles Bovaird, vice president of content at Quantum Economics, also chimed in: "Open interest in Bitcoin futures trading on the Chicago Mercantile Exchange surpassed $800 million earlier this week, representing a more than 100% increase from $365 million in July. This development is a strong signal of the rising demand of institutional investors."
"As for why they are more interested than before, I feel as if digital assets and blockchain technology are becoming increasingly mainstream. Governments around the world are working to create central bank digital currencies, a development that has been accelerated by the proposed Libra project and the visibility it has generated."