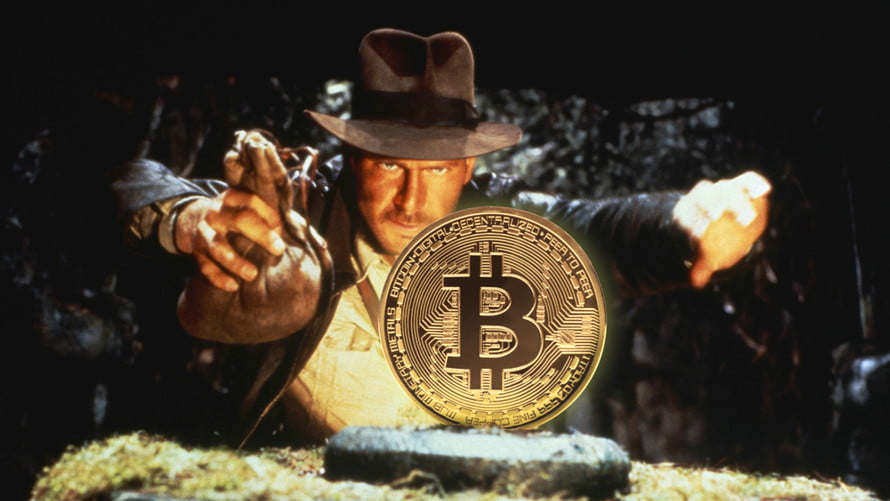 Bitcoin breaks above $6,000, and $100 billion in value for the first time in its history
The world's most prominent digital currency was on track to mark a fresh milestone on Friday, with bitcoin rallying and putting the cyber currency in position to hit a total market value of around $100 billion.
Such a valuation would place the No. 1 cryptographic currency above or on par with blue-chip companies on the Dow Jones Industrial Average DJIA, +0.71% like United Technologies Corp UTX, +1.21% with a market value at $96 billion, American Express Co. AXP, +0.21% at $82 billion, Caterpillar Inc. CAT, +0.45% at $77 billion and Travelers Cos. Inc. TRV, +0.11% at $36 billion.
To be sure, it is questionable to draw value parallels between the asset and more traditional companies, but it highlights the stratospheric rise of bitcoin BTCUSD, +3.00% which didn't exist a decade ago: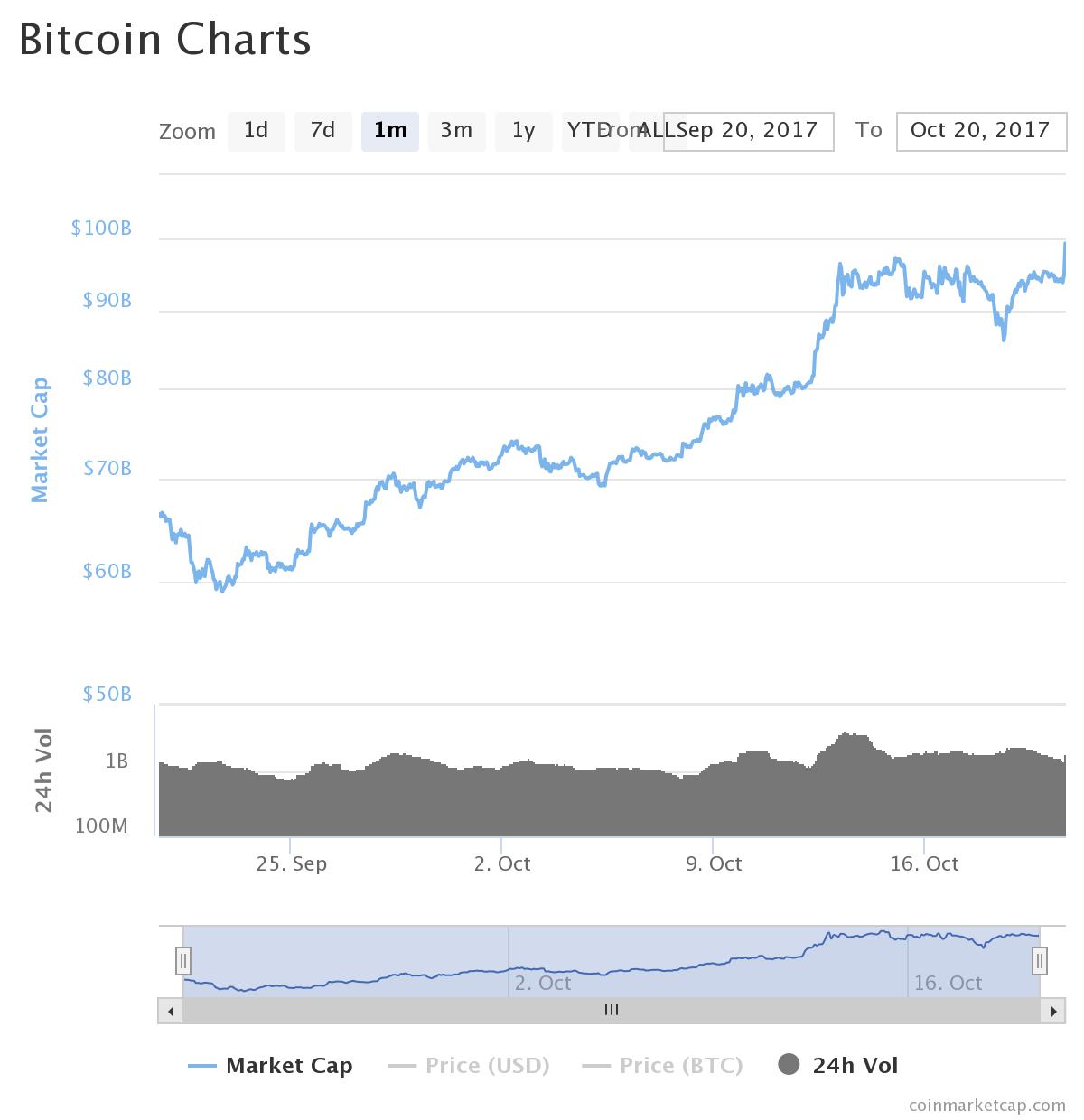 Bitcoin surges on Friday to near a $100 billion valuation.
A single bitcoin also broke above a milestone of $6,000, reaching an intraday high of $6,064.14 Friday afternoon, according to research and data site CoinDesk.com. Bitcoin also boasted a market value of roughly $100.81 billion at its peak on the day, according to data site Coinmarketcap.com. The move comes just as the Dow cleared its own psychologically important level of 23,000 on Wednesday.
The Dow has enjoyed an impressive run-up of 17% year to date, the S&P 500 index SPX, +0.51% has climbed nearly 15% so far this year, while the Nasdaq Composite Index COMP, +0.36% has charged up more than 23% thus far in 2017.
However, those paper gains pale in comparison with bitcoin's run-up. The cyber unit has surged a mind-numbing 520% over the past nine months from $968.23 on Dec. 31, 2016.
Iqbal Gandham, U.K managing director at eToro, a trading platform, said continued buying in bitcoin ahead of a hard fork later in October that will create another version of bitcoin is helping to stimulate investment. So-called Bitcoin Gold, designed to address challenges mining for bitcoin using computers to solve complex problems, will be launched on Oct. 25.
Then on Nov. 18, bitcoin will face a second version of Segregation Witness, or SegWit2x.
Both so-called hard forks are expected to create alternative versions of bitcoin, with owners of the core currency being granted the newer versions on a one-for-one basis.
Diminished expectations that China will ban cryptocurrency exchanges also has helped boost bitcoin's value. Beijing is expected to require a license to operate bitcoin platforms rather than banning them outright, as had been feared earlier, according to recent reports.
"It's the flow of positive news clarifying earlier rumors which is moving the price up," Gandham said.
Jason English, vice president of protocol marketing at Sweetbridge, a blockchain related company, chalked recent moves higher to growing enthusiasm around bitcoin and other cyber units.
"It's an exciting time to be in cryptocurrencies today," he said. "More and more individuals and businesses are viewing bitcoin as a store of value that they should be exposed to"
Of course, there are no dearth of critics who see the rapid ascent of digital currencies as a bubble.
J.P. Morgan Chase & Co. JPM, +1.43% CEO Jamie Dimon has been one of the more vocal critics of the currency as a store of value.
"If you're stupid enough to buy it, you'll pay the price someday," he said during a panel discussion last week. Meanwhile BlackRock's head Larry Fink has described bitcoin as "an index to launder money."
The No. 2 most prominent cryptocurrency, Ether tokens on the Ethereum blockchain, meanwhile, were also higher. One Ether token was recently valued at $307.

Author MARK DECAMBRE
Posted by David Ogden Entrepreneur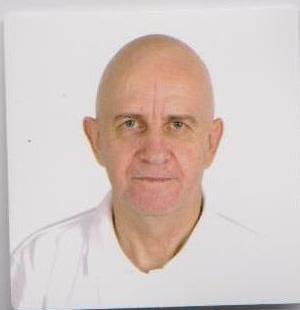 Alan Zibluk Markethive Founding Member