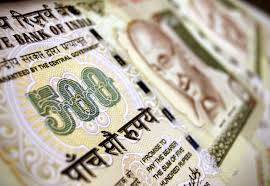 Your bank will not allow you to buy bitcoins anymore
You will not be able to buy cryptocurrency via banks or e-wallets etc. in India anymore as the Reserve Bank of India (RBI) has banned them with immediate effect from "dealing with or providing services to any individuals or business entities dealing with or settling virtual currencies".
RBI, while announcing its first bi-monthly monetary policy for the FY 2018-19, has announced that any entity regulated by them such as banks, wallets etc. shall not deal with or provide services to any individual or business entities for buying or selling of cryptocurrency such as bitcoins. If banks, e-wallets and any other entities regulated by RBI are not allowed to facilitate sale or purchase of cryptocurrencies, obviously individuals will not be able to transfer money from their bank account accounts to their crypto-trading wallets.
"A person will not be able to transfer money from his savings account to his cryptowallet" says, Abizer Diwanji, Head, Financial Services, EY India.
The central bank has repeatedly cautioned users, holders and traders of virtual currencies, including Bitcoins, regarding various risks associated in dealing with such virtual currencies.
In its statement RBI said that technological innovations, including those underlying virtual currencies, have the potential to improve the efficiency and inclusiveness of the financial system.
However, Virtual Currencies (VCs), also variously referred to as crypto currencies and crypto assets, raise concerns of consumer protection, market integrity and money laundering, among others.
In view of the associated risks, it has been decided that, with immediate effect, entities regulated by RBI shall not deal with or provide services to any individual or business entities dealing with or settling VCs. Regulated entities which already provide such services shall exit the relationship within a specified time. RBI will be issuing circular in this regard for further details.
Recently, several banks have banned their customers for buying and selling of cryptocurrencies.
Citi Bank in email to its customers has said that credit and debit cards cannot be used to purchase cryptocurrencies. It has been reported that RBI has warned banks about cryptocurrencies in January, telling them to step up scrutiny of financial transactions by companies and exchanges involved in the trade of bitcoins and similar digital tender.
RBI has also issued a press release earlier in this regard stating "As such, any user, holder, investor, trader, etc. dealing with virtual currencies will be doing so at their own risk."
Author Preeti Motiani Updated: Apr 06, 2018, 10.12 AM IST
Posted by David Ogden Entrepreneur
Alan Zibluk Markethive Founding Member