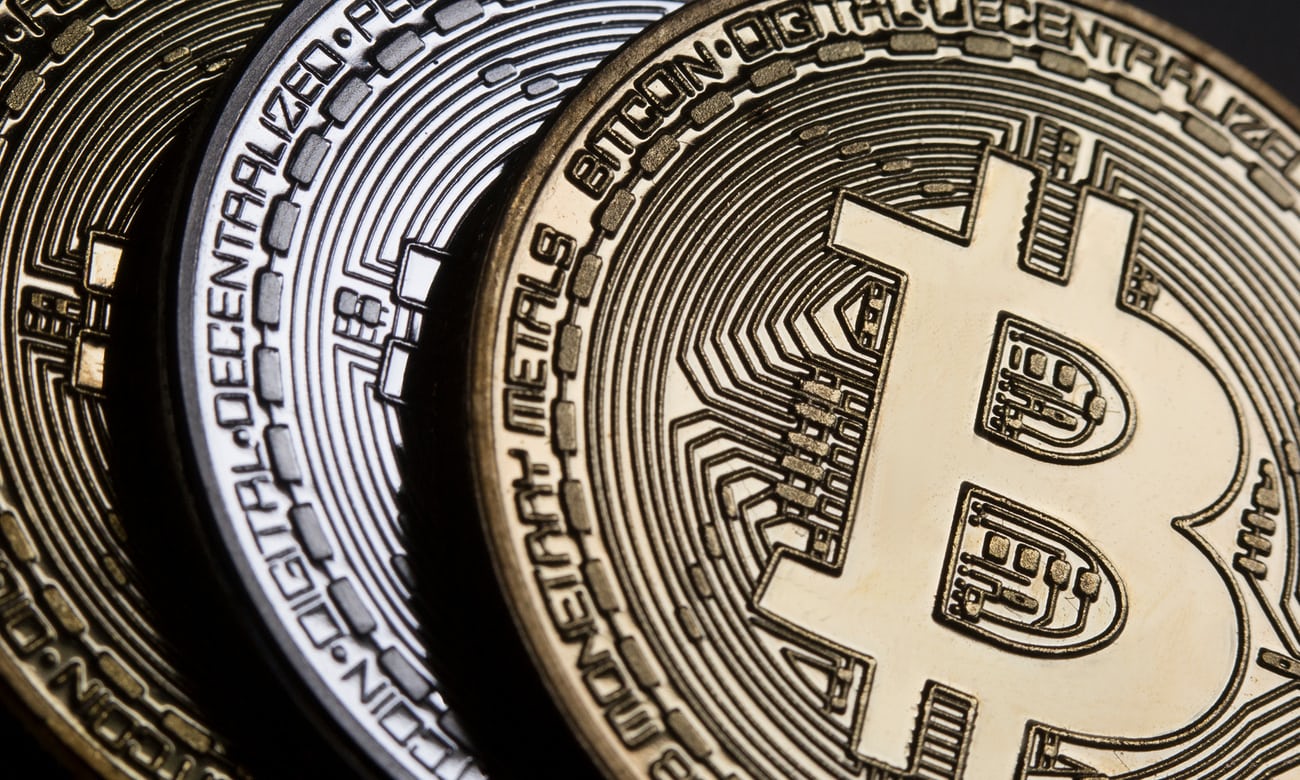 Will bitcoin ever be a safe investment or always a gamble?
The boss of JP Morgan was unequivocal about bitcoin at a recent conference in New York: the digital currency was only fit for drug dealers and would eventually blow up. "[It] isn't going to work," said Jamie Dimon. "You can't have a business where people can invent a currency out of thin air and think that the people who are buying it are really smart."
A few days after Dimon's comments, the value of bitcoin plunged when the Chinese authorities announced a crackdown on it. It has been an eventful month, even in the context of a currency that is less than a decade old. Since the start of the year the value of a single bitcoin has gone from $1,000 (£750) to almost $5,000.
The spiralling price of the cryptocurrency, along with the controversy it has attracted in the past few weeks, has meant that interest from buyers has peaked and more consumers are considering whether to invest — or gamble, as some commentators say — in it.
"We continue to see a rise in demand for bitcoin and other cryptocurrencies," says Obi Nwosu of Coinfloor, an exchange where people can buy and trade bitcoin. "When senior leaders in the financial community, regulators and government bodies share their views about bitcoin, it further raises interest and awareness in the market."
So amid the warnings, should investors see the spiralling price as reason enough to buy?
How it began
Established in 2009 after the financial crash, bitcoin is a digital currency that has no central bank or regulatory authority backing it up. The coins don't exist in a tangible form but are made by computers and stored in a digital wallet or on the cloud. They can then be exchanged and used in transactions.
There is a finite number of bitcoin that can be supplied — 21m — and there are currently 15m in circulation. Its price has fluctuated wildly since it was launched. Seven years ago, two pizzas were bought for 10,000 bitcoin. At its peak at the beginning of September this year each bitcoin was worth almost $5,000. As it can be used as an anonymous way to carry out cross-border money transfers, it has been linked to drug dealing and money laundering.
There are bitcoin ATMs that allow the cryptocurrency to be exchanged for cash, and an increasing number of businesses accept it. Lady Mone, co-founder of underwear brand Ultimo, launched a property development in Dubai with prices in bitcoin, while a London property developer is to allow its tenants to pay their deposits using it.
Growing interest
The renewed attention on bitcoin has led to a spike in interest from people wanting to invest. "BTC [bitcoin] and crypto[currency] more broadly have hit the mainstream consciousness," says Lex Deak, chief executive of alternative investment aggregator Off3r. "I am getting an increasing number of enquiries from late adopters who want to learn more about accessing investment opportunities in the space. It has matured rapidly since the beginning of the year, courtesy of the jump from $1,000 to over $4,000, with a feeling that there is now a little less volatility."
Guy Halford-Thompson, the founder of brokerage Quickbitcoin, says he would not be surprised if mainstream brokers and investors started to invest heavily in the near future. At the same time, the financial regulator has warned against a speculative frenzy over initial coin offerings (ICOs) — a digital way of raising funds from the public using cryptocurrencies such as bitcoin — because of their unregulated nature and lack of investor protection.
While some investors may be attracted by the massive rises this year, others will be wary of the volatility. In mid-January one bitcoin was valued at $800. By June this had gone to $3,000. One month later, it was at less than $2,000 and then almost $5,000 by the start of September. Two weeks later, it was at $3,200.
"Whether it is suitable or not is down to individual circumstances," says Deak. "If you are an experienced investor with a balanced portfolio and relatively small exposure, then BTC is an exciting and potentially lucrative investment. It needs to come with a clear warning that there is potential for significant losses and investors need to carefully consider the method of investing."
Tread carefully
Electronic payments expert Dave Birch has said in the past that "one doesn't invest in bitcoin, one gambles on bitcoin". Those working in the area advise anyone planning on buying the currency to only invest as much as they are prepared to lose.
"The general sensible view is that the more volatile the investment, the smaller proportion of your wealth you should consider storing in it," says Marc Warne, founder of bitcoin exchange Bittylicious. "I have heard of people moving their life investments into bitcoin and this is a bad idea.
"The flipside is simple — why not give it a try? If you have £20 to spare, for instance, buy a tiny amount and track its price. If something goes hideously wrong the £20 can be written off and it can be considered a learning experience. If you can, spend it somewhere like at a few pubs that accept it."
Because the typical protections surrounding investment are not present with bitcoin, prospective investors should ask for help from those who have traded in them already, says Halford-Thompson. "My advice to anyone thinking about investing in bitcoin is to do their own research, but also to speak to people who have already gone through the experience of investing in it," he says.
"Most of the dangers are because the protection that investors would normally enjoy on a stock market are not present. If you own bitcoin, you need to make sure you know how to buy, sell and store it properly or you risk losing your entire investment."
Is it secure?
Concerns about the security of the cryptocurrency have continued to shadow it. Last year, almost 120,000 bitcoin worth around $78m (£58m)were stolen from Hong Kong-based Bitfinex, one of the most popular cryptocurrency exchanges, which resulted in a 20% drop in the value of the currency at the time.
"Similar to online banking, people need to take care with their bitcoin account credentials," says Nwosu. "Whether you secure your bitcoin yourself or with a third party like Coinfloor, we recommend the safest way to go is to keep your security credentials offline."
Daniel Scott of Coincorner says the currency itself is secure, but the problem surrounds businesses in the industry and the wallets where the bitcoin are stored. "Unfortunately, IT security is a real-world issue, not just for bitcoin but within any industry that uses technology. You only have to do a quick Google search for recent hackings of large global companies to see that any company is open to security issues regardless of size or industry."

AS RISKY AS TULIPS
When Jamie Dimon, CEO of JP Morgan, dismissed bitcoin as a currency for drug dealers and murders that would end up imploding, he compared its rise to an infamous bubble from the 1600s. "It is worse than tulip bulbs," he said.
Dimon was referring to one of the most notorious periods of speculation in history when the value of tulip bulbs rocketed amid a mania for the flowers. The popularity of the bulbs hit its peak in the 1630s.
They were traded "frantically", according to the Rijksmuseum in Amsterdam, and some people even put their homes down as collateral. However, the market crashed in February 1637, leaving many investors penniless.
Since you're here …
… we have a small favour to ask. More people are reading the Guardian than ever but advertising revenues across the media are falling fast. And unlike many news organisations, we haven't put up a paywall — we want to keep our journalism as open as we can. So you can see why we need to ask for your help. The Guardian's independent, investigative journalism takes a lot of time, money and hard work to produce. But we do it because we believe our perspective matters — because it might well be your perspective, too.
I appreciate there not being a paywall: it is more democratic for the media to be available for all and not a commodity to be purchased by a few. I'm happy to make a contribution so others with less means still have access to information.

Thomasine F-R.
Author: Shane Hickey
Posted by David Ogden Entrepreneur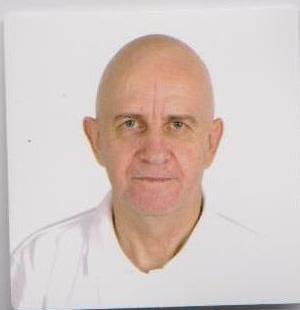 Alan Zibluk Markethive Founding Member