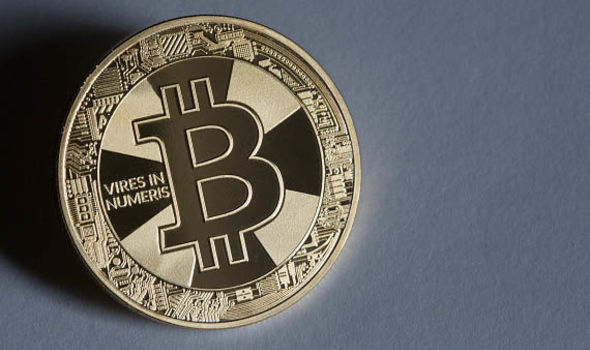 What is the price of bitcoin today? Why is BTC rising?
BITCOIN prices are back on the rise today, as the cryptocurrency posts strong results mid week. What is the price of bitcoin today? Why is BTC rising?
Midweek charts show bitcoin prices are back on the rise.
The cryptocurrency has been steadily rising overnight, increasing by more than 2.44 percent in the last hour.
Bitcoin prices were trading at $8,239.66 as of 4.30pm today.
The rest of the cryptocurrency market has also seen a bumper rise in prices.
Ethereum stays ahead of resistance at $544 and Ripple increased 6.83 percent to trade at $0.728 percent.
Bitcoin spin-off, Bitcoin Cash, rose by 13.11 percent to hover just below £1,000 a coin at $940.78.
Litecoin also rose 4.14 percent to trade at $142.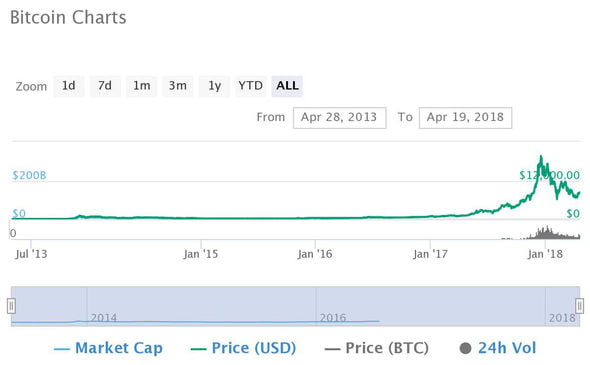 Why is bitcoin rising?
Bitcoin maintains its bullish trend throughout the week as the cryptocurrency recovers from April 17's tax sell-off.
Investors and analysts feared the US tax deadline on Tuesday would fuel a flurry of crypto-selling, driving prices down.
After a brief wobble, BTC recovered and has been rising steadily ever since.
Tom Lee, founder of hedge fund, Fundstrat, suggested pressure to sell off coins in response to the tax deadline would ease off in the weeks following.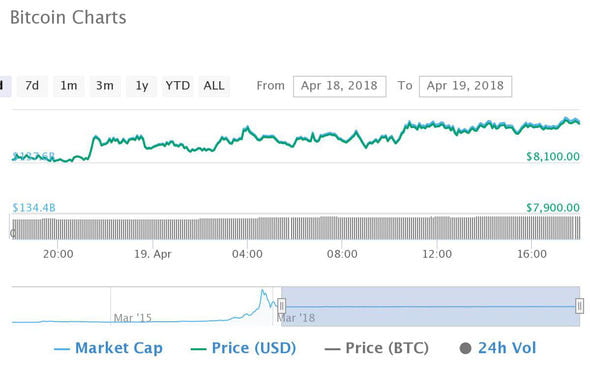 And it appears that his prediction is correct, as prices float higher across the week.
US bitcoin investors owed around $25 billion in capital gains taxes for 2017 following a surge in its price in December, according to Mr Lee.
He told CNBC: "There is quite a lot of discussion in a lot of the crypto groups about the magnitude of tax selling.
"I think we ended up just taking a lot of these thoughts, putting it into a spreadsheet and we came up with an estimate that $25billion would be the tax bill owed to the IRS for realised gains for US households, which is a windfall for the IRS.
"The most that they ever received in capital gains in any single year was 144billion."
It seems that investors are happy to dip back into the market, as the London Block Exchange (LBX) has discovered.
Speaking to Express.co.uk, LBX CEO, Benjamin Dives, said there has been a notable increase in the amount of Bitcoin, Ethereum, Litecoin and Ripple, handled by his firm.
He said: "The common assumption is that institutional investors shy away from new asset classes such as cryptocurrency.
"However, that's not what we are seeing here at LBX; we've seen a huge uplift in institutional interest recently. Since Q1 2018, we're now handling many millions in trades each month.
"From hedge funds to pension funds, institutional investors are taking cryptocurrency seriously.
"At LBX, institutional investors have had access to our over-the-counter desk for some time, which allows investors to trade cryptocurrencies under preferential conditions for high volume orders."
Author OWEN GOUG UPDATED: 18:14, Thu, Apr 19, 2018
Posted by David Ogden Cryptocurrency Entrepreneur
Alan Zibluk Markethive Founding Member