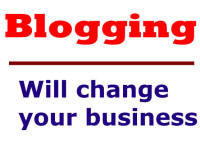 The Great Blogging System in Market Hive.
The Market Hive Blogging System is a fantastic suite of software aimed to make the blogging experience a rewarding outcome for anyone.
A blog is a great place to start. As a matter of fact, a Blog is probably the most powerful tool the internet can provide for anyone.
Now is the time for a brief article and some history on blogging.
Mario's Blog is operated by Perez Hilton — So why did he start Blogging:
Mario has always loved intrigue and who better to showcase this than well-known Hollywood celebrities. So his blogs started all about celebrity gossip. After graduation from New York University in 2000, Mario attempted to be an actor, but he ended up working as a very well learned blogger because he thinks setting up a website like this "seems easy" unlike being an actor.
He found his talent in riling up gossip and controversies about Hollywood figures and is one of the most infamous bloggers in the United States. There are actually two sides to it since he is hated by many Hollywood stars but is loved by millions of web patrons.
When Perez Hilton started blogging about celebrities it was for fun and now has one of the most viewed blogs in the world. And, Perez is very wealthy now because he wrote with passion.
I have been asked before what I was passionate about. Looking back — it was when I was working as a customer engineer with IBM and teaching electronics in higher education, Both these times I really had a true idea of what passion was.
There were always things that I liked and enjoyed. Passion was a different story. My passion has emerged itself after working and coming to terms with what I knew and what I was good at. My Passion now is to help other people achieve success in their life. Success does not always have to do with money. In fact, earning money is a direct result of being successful. Money does not create success. Success provides a "working vehicle" to earn money.
So how do we become successful?
Success is 80% mentality and 20% action. Set a goal for yourself. Ask the question; What is it that enjoy doing in my heart! Once you know what that heart felt objective is then you can then start working towards getting results.
Queue Market Hive Alpha Founders Program
This suite of software was built from the ground up, The Market Hive Suite of Internet tools has all the functions a business needs including; training, mentorship and support.
Market Hive Alpha Program delivers amazing value and a lifetime residual income.
Yes, the Market Hive Alpha Program's purpose was set in place so a businesses, perhaps your business could use the Market Hive software tools to really showcase and promote the very business you own.
Using this evolutionary superior Social "Neural" Network System of marketing tools can be applied in your business. This can happen. For all those who are with me click on the Video below to have a look at the Market Hive Alpha Promotional Program.
Clearly this is a call to action so click the link below, get plugged and started into a life changing system. So that's it, no more excuses- I will see you on a stage somewhere sharing my success.
Article by:
Brian Walters — Board of Directors and Alpha Founder.
Al Zibluk