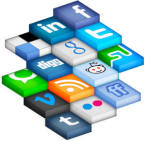 Integrated Marketing Tools allow you help your own business.
The Market Hive Internet Tools are great. You will have to free a free account in order to get access to these tools. And not only is the account free the Internet Tools are free as well.
This is a world class with an opportunity to partner with the company through the Alpha Founder Program investment opportunity. This program is designed to provide the founders with lifetime residual revenue.
Become an Alpha Founder Today!
If you pass this system up, you are missing the mark big-time! This platform is going to be huge on the internet. I have been working with the owners of this system for the past decade.
Throughout the history of the Internet it has been inevitable that as time passes online systems needed updating and MarketHive although relatively new is no exception and already being enhanced.
For example the rapid growth in mobile products and apps make it essential that all sites are mobile friendly and this omission is now being rectified.
The powerful Blogging systems of Market Hive are one of the centerpieces of MarketHive and it is not surprising that changes are being made in this area. WordPress is another world wide phenomenon and a WordPress plugin made so much sense. This a0pplication allows members of MarketHive to share their blogs and also have them posted into WordPress domains of fellow subscribers and groups.
Market Hive WordPress 1.3 Plugin
A new WYSIWYG editor has also been implemented into parts of the Market Hive sections that need it. This editor is inbuilt into Markethive in the blog section and the autoresponder section. This is powerful because you need not switch from MS word and Notepad in order to post content.
Our editing system allows for HTML entry and source code input, a paste area that allows you to paste from Word or Notepad and includes a spell checker. Your posts can now be written with the new editor.
One thing you can also do is set the spell checker to check word as you write. People who have an understanding of HTML can enter the source code from html editors simply by pasting into the Blog System as an alternative by using the source button.
For me this is real handy as I can make a document with embed code in Microsoft Expression 4 (a free program) and paste it into my Market Hive Blog post. You can enter images and YouTube frames.
The use of social media encompasses a broad range of online media types. While some might only think of a social network like Facebook there are actually several social media formats that contain significant marketing potential for online business.
Those who visit any social media site see through posts that are overtly geared toward marketing. In many cases social media consumers view this as spam even if the social network owners do not. In the end, you can lose credibility of you don't work as a meaningful contributor in a social media environment.
Social media can be presented in many different forms. Let's take a peek at a few of them.
YouTube and other similar video sites — These videos can be funny, serious, off the cuff and sometimes political in nature. You can show your business in a humorous light and allow individuals to be curious about you and your business.
Facebook and other social networks — This form of social media is popular because it draws together multiple elements of social marketing and makes them accessible to the masses of individuals that may view social networking as an online version of reality television.
Blogs — This is a form of social media if only because it does allow interactive exchanges between the blogger and the reader.
Article by:
Brian Walters — Board of Directors and Alpha Founder.
Al Zibluk