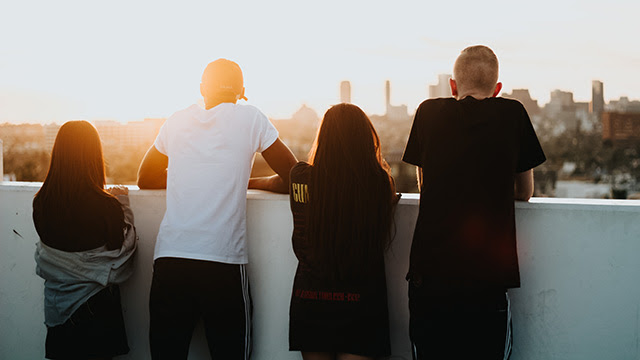 This is what Jesus' ministry meant to the people with whom He spent the most time.
Written by GodLife on 12/03/2019
Series: Weekly Devotional
Tags: Mission, Discipleship, Leadership, Evangelism, Witness
…uneducated, common men…" [who] "…had been with Jesus.
Acts 4:13
If you've seen paintings of the Apostles, they might have given you a limited idea about Jesus' followers. The earliest disciples were unique individuals. Very human, they had no halos and were prone to the same kinds of mistakes we make. A fresh look at them might even make you find yourself identifying with a few of them. Let's take a quick tour of their stories. Which of them sounds most like you as we read more about them?
The earliest followers: Andrew, Philip and Nathanael
Like his mentor John the Baptist, Andrew made it his purpose to get his brother Simon to Jesus (John 1:40-42). Jesus then went looking for Philip, and Philip's first recorded act was to find his friend, Nathanael, introducing him to Christ (John 1:43-46). Nathanael was initially doubtful—until Jesus revealed that He had known him and been able to see him even before meeting him (John 1:46-51).
Were you easy to convince, like Andrew? Do you sense God sought you out, like Philip? Or did something have to happen in your life to convince you like Nathanael? Have you been eager to start introducing others to Jesus? Consider what Jesus told the Apostles: "You did not choose me, but I chose you and appointed you that you should go and bear fruit…" (John 15:16). Jesus had a purpose for picking each one.
The inner circle: Peter, James and John
John was probably the other disciple of John the Baptist mentioned with Andrew in John 1:35-37. We can easily imagine him introducing his brother James to Jesus. Together, they left their fishing business to follow Jesus (Luke 5:10, Mark 10:28). Then, Peter, James and John were invited to witness some of the most amazing miracles of Jesus' ministry, including raising Jairus' daughter from the dead (Mark 5:35-42) and the Transfiguration (Matthew 17:1-8). Have you ever wondered why Peter, James and John got special treatment? Maybe it had something to do with the unique mission for which each had been selected:
James and his brother John were nicknamed "Sons of Thunder" by Jesus. Before knowing Him better, they asked Jesus to call down fire from heaven to destroy a village that wouldn't receive their message (Luke 9:54). James was the first of the Apostles to suffer martyrdom. Acts tells us that Herod "…killed James the brother of John with the sword" (Acts 12:2).
Jesus renamed Simon, "Peter" (meaning "a stone"), after getting him to declare to the others Who Jesus was, affirming that God the Father revealed it to him (Matthew 16:13-19). Then, He immediately had to rebuke Peter as Satan had prompted him to tempt Jesus to avoid the cross (Matthew 16:23). Jesus established Peter's confession as a key starting point for the early disciples. Peter's sermon at Pentecost launched the Jerusalem Church (Acts 2:14-41). Then, he became first to bring the gospel to the gentiles when Cornelius the Centurion believed his message (Acts 10:34-48). Although he had failed in denying that he knew Jesus, Jesus tenderly restored him and asked him to take care of His sheep (John 21:15-22).
John, the other "Son of Thunder," had schemed with James and their mother to get Jesus to promise them special positions in His future Kingdom (Matthew 20:20-24). But when he wrote his Gospel, in looking back on His memories of Jesus' ministry in His Gospel, he was satisfied just being "the disciple whom Jesus loved" (John 20:2). He said he wrote so that his readers would "believe that Jesus is the Christ, the Son of God, and that by believing you may have life in his name." (John 20:31) He and Jesus' mother were at the foot of the cross as Jesus died, and He committed the care of Mary to John (John 19:26-27).
What mission might God be preparing you for? How can you know for sure? If you haven't seen yourself in these first six disciples, be sure to read next week's article. As we'll see, following Jesus requires a lot of heart examination and prayer. We may tend to think the pressure the early Apostles felt from the surrounding world was unique to their day and time, but Jesus' urgings about preparation are as suitable to us in our day as they were to them. Why not begin a study of the Apostles' lives and mission as a way to re-energize your walk with Jesus?
Pray this week:
God, will you make me a real disciple? Help me sincerely follow You as the Apostles did.
Have you read the Gospel of John?
Alan Zibluk Markethive Founding Member