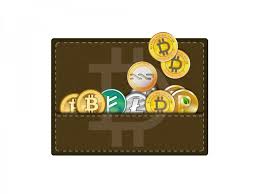 CryptoCurrency Wallets
I am continuing my education regarding MyCryptoWorld.
Today I am looking at wallets. Previously I have learn't that Cryptocurrency transactions are protected by military level encryption and physical coins do not exist. So where is the best place to store our Bitcoins or other cryptocurrencies.
There are three types of wallets
User controlled wallets
Hosted wallets
Hardware wallets
Your options. probably depends on your age and familiarity with using computers and mobile devices and how often or how many coins you have, the choice is very much up to you.
My first choice is a user controlled wallet such as Blockchain, which is web based and also can be used on mobile devices. You have full control over your money, but that comes with its own dangers: you could lose your private keys, your computer could be hacked and the keys could be stolen, or your computer could break, and if you did not keep another record of your keys, you'd be out of luck.
One reason I like Blockchain is because the wallet is built on an HD (or hierarchical deterministic) framework, which has a different method for address generation and management. Each public address your wallet generates stems from your wallet's xPub (or Extended Public Key). Once your public address receives an incoming payment, a new address will automatically be generated and display when you click on receive.
There is a danger If you use the same address every time you receive funds, it becomes easy for anyone to track your entire payment history. This method of address generation improves privacy by automatically presenting you with a new address when you're expecting payment.
I have also looked at Circle which is a hosted wallet which is more mobile based and very user friendly wallet,which can hold currencies or Bitcoin and you can send and receive either to other people by using email or Bitcoin addresses. However, there are limits which are placed on you initial transactions (0.3329 BTC weekly limit) No need to worry about anything except the limits, Great for day to day use. No need to use Bitcoin exchanges as this is all built in, Conversions are made when you add or remove funds from your wallet. Bitcoin balances in your Circle account, are fully insured against any breach of digital or physical data storage at Circle.
Initially I thought that its security was not up to scratch as I was not required to supply ID information to purchase Bitcoin. When I wanted to send Bitcoin however, I had to supply additional information which delayed the ability to send for 3-5 working days.

Hardware wallet is a special type of Bitcoin wallet which stores the user's private keys in a secure hardware device, which might be a usb or other storage device such as a mini computer
They have major advantages over standard software wallets:
private keys are often stored in a protected area of a microcontroller, and cannot be transferred out of the device in plain text

immune to computer viruses that steal from software wallets

can be used securely and interactively, as opposed to a paper wallet which must be imported to software at some point

much of the time, the software is open source, allowing a user to validate the entire operation of the device
If you want further security you could consider using a Brain Wallet
You might ask why I am providing this information and researching Cryptocurrency, It is because I am involved with the ICO of a new Cryptocoin.
David Ogden
MyCryptoWorld
Alan Zibluk Markethive Founding Member