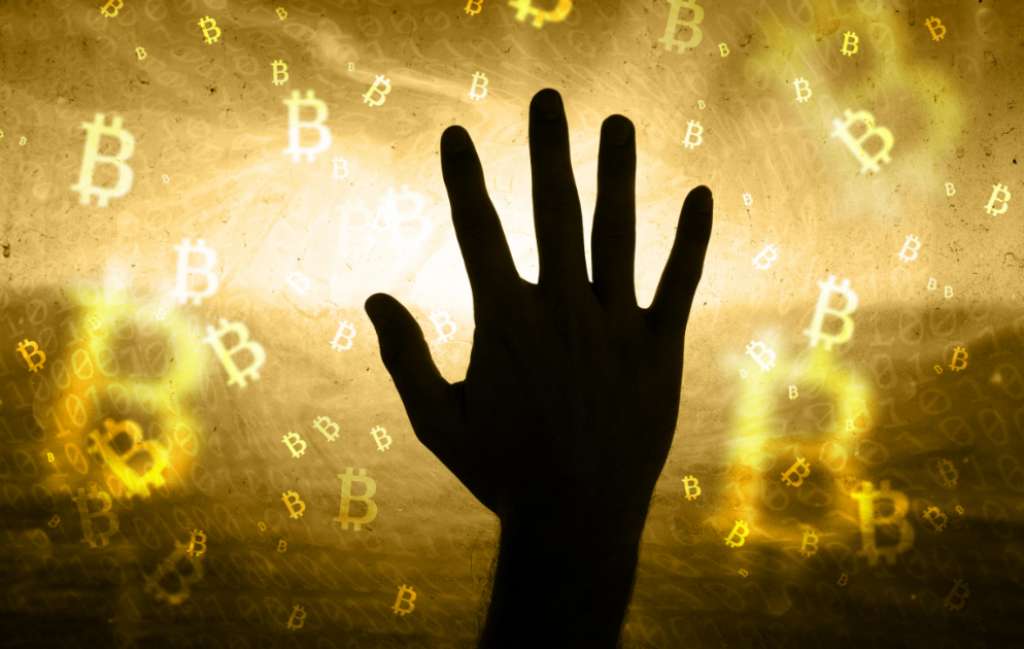 Bitcoin tide favoring bears and the coming April 17 brings really bad news
If you noticed lately, Bitcoin (BTC), the leading cryptocurrency, has been stuck below $7000.
As of Friday, it was in the $6,600 range, dangerously close to the $6,400 when the market 'bears' bet the crypto is on a downward path.
What's worse is that the US tax season is upon us, and every Bitcoin holder living in America is taxed on their capital gains, and they will be unloading the crypto to be able to pay their taxes in cash to the US government, come April 17.
A major sell-off is coming which will impact crypto holders globally, but what is the state of Bitcoin today?
Not dead yet: Crypto coins have fallen but trying to get up
Stuck in purgatory
Coindesk reported that Bitcoin (BTC) fell below the $7,000 mark on Wednesday, Thursday and Friday, and neutralizing any bullish outlook.
"More worryingly for the bulls, a further decline towards $6,425 (recent low) would turn the tide in favor of the bears," Coindesk said.
"Since late February, bitcoin and U.S. stocks have been moving more or less in tandem, indicating the cryptocurrency is still being perceived as a risk asset."
But according to CNBC, Bitcoin is likely to fare worse than other assets in the coming months because it has no fundamental value, quoting London-based Capital Economics, Thursday.
The firm explained that the cryptocurrency has been quite closely correlated to the S&P 500 since the price started to fall from its record high $20,000 at the end of last year.
"But the correlation has been coincidental. For bitcoin, the recent fall in value has been due to concern over regulation, a ban on cryptocurrency advertising, ICO fraud, banks banning customers from buying it via credit cards, and others," it said.
"Stocks meanwhile have been hit thanks to concerns over a U.S.-China trade war and potentially slowing growth."
Capital Economics said that while stocks are likely to fall further this year, bitcoin will be worse off because it is essentially worthless "and simply not a credible long-run alternative to conventional currencies."
That doesn't say that bad news affecting stock markets, like an escalating rhetoric around potential trade war between the US and China, are not also affecting crypto prices.
ICO warnings
Governments and experts around the world have warned about Initial Coin Offering (ICO) fraud.
Some reports said 80% of ICOs are said to be scams.
The Financial Times (FT) said that there are nearly 1600 cryptocurrencies listed on Coinmarketcap, and that number grows every time a new startup sells a token.
According to tracking website Coinschedule, around 160 coins have so far been released this year via ICOs, raising more than $5bn.
"The money raised in the first three months of the year alone exceeds the total raised in the bumper year that was 2017, and that's even if you strip out the money raised so far for the mega-ICO from Telegram, the encrypted messaging service," said FT
FT warns that ICOs create swapping mechanisms between cryptos while existing cryptos can also be cloned, or "forked".
"And it's not as if all these digital tokens aren't correlated to each other. When one goes up or down, they all tend to follow suit," said FT.
Table 1
7d Price Change For Major Cryptocurrencies
Cryptocurrency %7d
Bitcoin -13.41
Ethereum -15.90
Ripple -13.28
Litecoin -11.65
Source: Coinmarketcap.com 4/4/18 at 2:30 a.m.
Table 2
Number of Cryptocurrencies That Advanced/Declined In The Top 100 Ranks
Cryptocurrencies Advance/Decline Number
Advance 12
Decline 88
Source: Coinmarketcap.com 4/4/18 at 2:30 a.m.
Bad news from India
Forbes reported that the Reserve Bank of India RBI) has banned banks from allowing people to transfer money from their bank account into Bitcoin wallets.
"Meaning if there is a Bitcoin market in India, it is going to move underground," Forbes said.
"India is not a huge market for crypto, so Bitcoin was down only 2% upon hearing the news and probably not due to the RBI's announcement. China, South Korea, Singapore, Japan and the U.S. are the biggest markets for cryptocurrencies."
Worse news from the US
According to the Coin Telegraph, Fundstrat's and Wall Street expert Tom Lee has predicted a "massive outflow" of cryptocurrency to fiat money in the lead up to tax day in the US, quoting a CNBC report on April 5.
Lee notes that, since US households owe an estimated $25bn in capital gains taxes due to their crypto holdings, and crypto exchanges also will owe income taxes, both households and exchanges will be selling their crypto to pay the US government.
"We believe there is selling pressure by crypto exchanges who are subject to income tax in U.S. jurisdictions. Many exchanges have net income in 2017 [of more than] $1 bln and keep working capital in [Bitcoin]/[Ethereum], not USD — hence, to meet these tax liabilities, are selling BTC/ETH."
According to Lee, "historical estimates are each $1 of USD outflow is $20-$25 impact on crypto market value."
Author Hadi Khatib
Posted by David Ogden Entrepreneur
Alan Zibluk Markethive Founding Member