Global Bitcoin ATM Proliferation Nearly Doubled During May
The global proliferation of bitcoin ATMs nearly doubled during May when compared with April. The United States and Canada saw increases in the number of bitcoin ATMs by almost 8%, whilst Russia's bitcoin ATM presence evaporated following the withdrawal of Bitlish.
Also Read: South Korea to Dispose of 216 Bitcoins in First Public Auction
Coinatmradar Reported an Overall Growth in the Number of Bitcoin ATMs of 6.7% Internationally
May saw significant price gains. Last month also saw a considerable expansion in the number of bitcoin ATMs internationally.
Coinatmradar reported an overall growth in the number of bitcoin ATMs of 6.7 percent internationally, as May saw 95 new bitcoin ATMs installed. 17 bitcoin ATMs were closed bringing the total of reported bitcoin ATMs to 1236.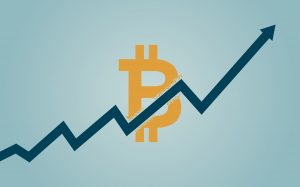 The majority of the growth took place in North America, with America seeing 7.9% (+55 ATMs), and Canada seeing the growth of 7.8% (+12 ATMs). The United Kingdom saw growth of 11.5% (+7 ATMs), and Japan saw growth of 36.4% (+4 bitcoin ATMs).
Bitlish closed its three ATMs located in St. Petersburg, which were the sole bitcoin ATMs in Russia reported to the site Coinatmradar. Bitlish's exit from the Russian market comes amidst claims that it plans to install 5,000 new bitcoin ATMs across Europe — although the company's hasty exodus has left some analysts skeptical regarding how long the ATMs are likely to remain open.
North America Currently Host 75% Percent of All Bitcoin ATMs Globally
As indicated by Coinatmradar, The United States currently holds a significant lead over countries for the number of active ATMs, with 851 currently in operation. Canada is second with 167 ATM locations, followed by the United Kingdom (68 ATMs), Spain (34 ATMs), Austria (25 ATMs), and Finland (21 ATMs).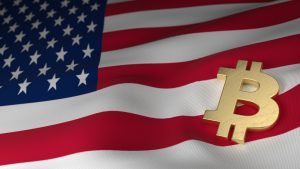 North America currently host 75% percent of all bitcoin ATMs as reported by Coinatmradar. European ATMs accounts for 20% per cent of the total.
Coinatmradar's data almost entirely pertains to major companies issuing bitcoin ATMs, and thus is likely an inacurate representation of the number of bitcoin ATMs that are independently or privately installed.
Although the number of ATMs issued by major companies in a region is a narrow indicator by which to judge the development of its cryptocurrency economy, this data suggests that much of the developing world still has a long way to go in developing its cryptocurrency economy and infrastructure.
Do you think that more bitcoin atms is a good thing for the cryptocurrency economy? Tell us your thoughts below!
---
Images courtesy of Shutterstock
Chris Corey
CMO Markethive Inc
To learn more about Bitcoin Click here
Alan Zibluk Markethive Founding Member