Nearly $2 billion has been wiped off bitcoin's value in three days all because of a fork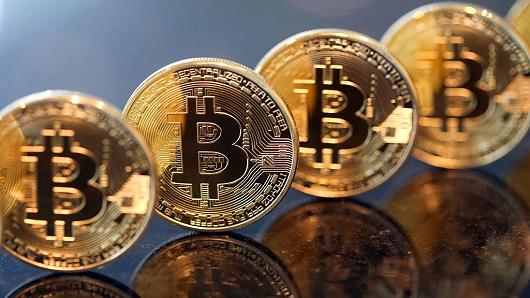 Just under $2 billion has been wiped off the value of bitcoin in under three days as a fight over the future of the technology underpinning the cryptocurrency wages on. Bitcoin was trading at around $1,142.60 at the time of publication, giving it a market cap of $18.53 billion, according to CoinDesk data. This is down from highs of $1,255.32 on Tuesday, which valued the total bitcoin pile at $20.36 billion.
Meanwhile, rival cryptocurrency ether is up over 84 percent from highs of $29.87 on Tuesday to trading at all-time highs of around $55 on Friday, according to Coinmarketcap.com. The market capitalization shot from $2.68 billion to $4.95 billion. It is the only other cryptocurrency to be valued at over $1 billion. Much of the inverse price movement stems from traders' worries over the future of bitcoin and the underpinning blockchain technology.
What's happened?
To understand the issue, it's key to look at how bitcoin transactions are processed. Transactions by users are gathered into "blocks" which is turned into a complex math solution. So-called miners, using high-powered computers work these solutions out to determine if the transaction is possible. Once other miners also check the puzzle is correct, the transactions are approved and the miners are rewarded in bitcoin.
But there's a massive backlog of transactions in bitcoin that are waiting to happen. The number of outstanding transactions is up more than four times from just six months ago, according to data from bitcoin wallet Blockchain. This is bad for a system that has promised fast and cheaper transactions than the traditional financial system.
Because of this, a group called Bitcoin Unlimited has emerged. This faction is suggesting increasing the size of the block which would allow more transactions to be bunched together and processed. Major bitcoin industry players including Roger Ver have backed the plan. But some developers in the community suggest that increasing the block size could be unsafe.
What's this about a fork?
The real concern is if Bitcoin Unlimited gains major support, it could have an impact on the underlying blockchain technology that supports bitcoin. Bitcoin Unlimited has about an 11 percent market share of all the "nodes" in existence. Nodes are the backbone of bitcoin's infrastructure and refer to those mining the transactions as well as those tracking the movement of bitcoin to make sure it is all working correctly.
Nodes can run Blockchain Unlimited software which would signal their support for increasing the block size. If 50 percent of bitcoin miners adopted Bitcoin Unlimited, there would then be two major blockchains and a "fork" would be created made of Bitcoin Core, the current main software behind the infrastructure, and Bitcoin Unlimited. Both blockchains would continue to run as long as there are nodes running them. But there would then be essentially two different coins — Bitcoin and Bitcoin Unlimited.
So why has the price fallen?
And this is why bitcoin has seen sharp declines in price, while other cryptocurrencies like ether have gained support. "Bitcoin traders may have wanted to offset some of their exposure should a fork occur or the scaling deadlock to continue, and ether seems to be the most promising alternative. Bitcoin-ether volumes have surged since and are currently rivaling bitcoin-fiat currency trading liquidity," Aurélien Menant, founder and CEO of Gatecoin, a regulated blockchain assets exchange based in Hong Kong, told CNBC by email on Friday.
Chuck Reynolds
Contributor
Alan Zibluk Markethive Founding Member