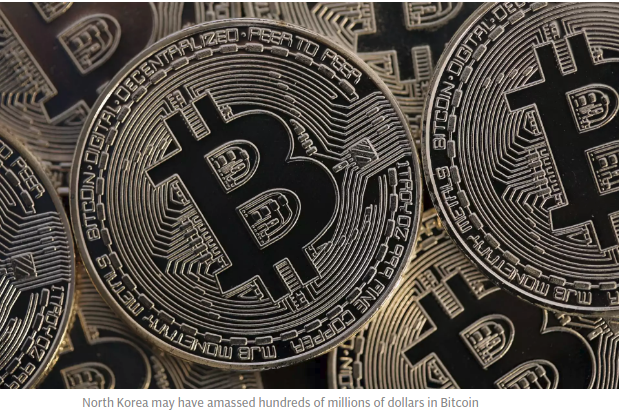 North Korea may have as made much as $200 million from Bitcoin, according to expert
North Korea may have raked in more than $200 million in digital cryptocurrency transactions last year, diluting the impact of stiff international sanctions over its nuclear and missiles programme.
The huge haul of an estimated 11,000 Bitcoins was revealed by Priscilla Moriuchi, a former US National Security Agency officer, in an interview with Radio Free Asia.
If the regime had monetised them when their price peaked in mid-December, it would have made $210 million, although that value had fallen to $120m by January.
Ms Moriuchi, who now works for cyber threat intelligence firm Recorded Future, believes the cryptocurrency was acquired through mining or hacking.
Financial security experts believe North Korea is using virtual coin markets to inject cash into its flagging economy, which is struggling under the weight of severe international sanctions.
"I would bet that these coins are being turned into something — currency or physical goods — that are supporting North Korea's nuclear and ballistic missile programme," Ms Moriuchi told Vox.com.
The reclusive regime has already been blamed for some of the world's most audacious cyber crimes. In December, the US confirmed that it was behind May's WannaCry ransomware attack, which affected more than 230,000 computers in over 150 countries.
North Korean hackers have also been accused of plundering the Bank of Bangladesh in 2015, transferring about $81 million into bank accounts in the Philippines.
picEvidence suggests hacker cells have operational hubs in foreign locations. Ms Moriuchi told the Telegraph in a December interview that Recorded Future was probing whether North Korean hackers were operating out of several countries that included China and India.
Recent reports have revealed that a state-sponsored cyber army may also be evolving beyond the targeting of traditional banking systems to focus on the lucrative potential of plundering cryptocurrencies.
In December suspected North Korean hackers targeted a South Korean cryptocurrency exchange, stealing at least $7m worth of digital money and forcing one company, Youbit, into bankruptcy.
Pyongyang consistently denies all hacking allegations. However, cyber security experts and defectors have claimed that promising students are handpicked from prestigious universities to join Bureau 121, the hermit kingdom's shadowy cyberwarfare agency.
In November, it was reported that the Pyongyang University of Science and Technology was teaching a specialised cryptocurrency course.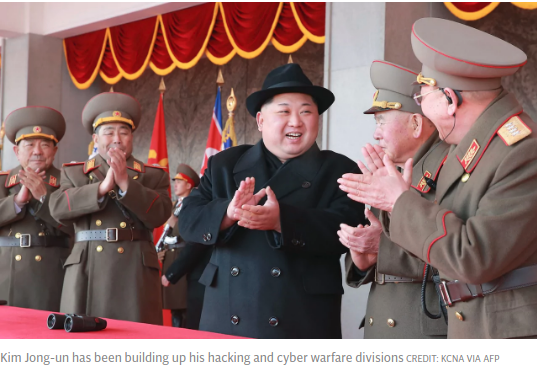 Citing cyber security expert, Jeremy Samide, she points out that cryptocurrencies make it easier to trade in weapons, drugs and other illicit goods. North Korea stands accused of using digital money to sell arms and buy oil from Iran and Libya.
While Pyongyang is feeling the pressure of broad US sanctions including a recent crackdown on shipping companies allegedly helping the regime, experts like Ms Moriuchi believe the international community should also increase regulations on cryptocurrency exchanges.
"That helps create a paper trail we can use to identify North Korean accounts and how North Korea is moving these currencies," she told Vox.com.
Experts have warned that a cryptocurrency, with its anonymity, loose regulations and ability to be converted into hard currency, also offers rogue regimes like North Korea more opportunities to profit from crime.
In her recently released book, North Korea, the Country We Love to Hate, Economist Loretta Napoleoni, a terrorist financing and money-laundering expert, concludes that the country is already "ensconsed" in cryptocurrencies and most likely using it for money-laundering.
Author: Nicola Smith, taipei 5 MARCH 2018 • 4:10AM
Posted by David Ogden Entrepreneur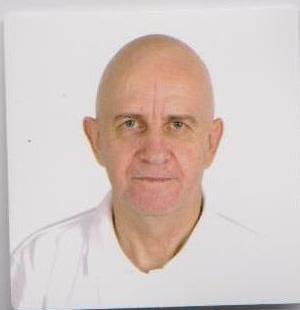 Alan Zibluk Markethive Founding Member