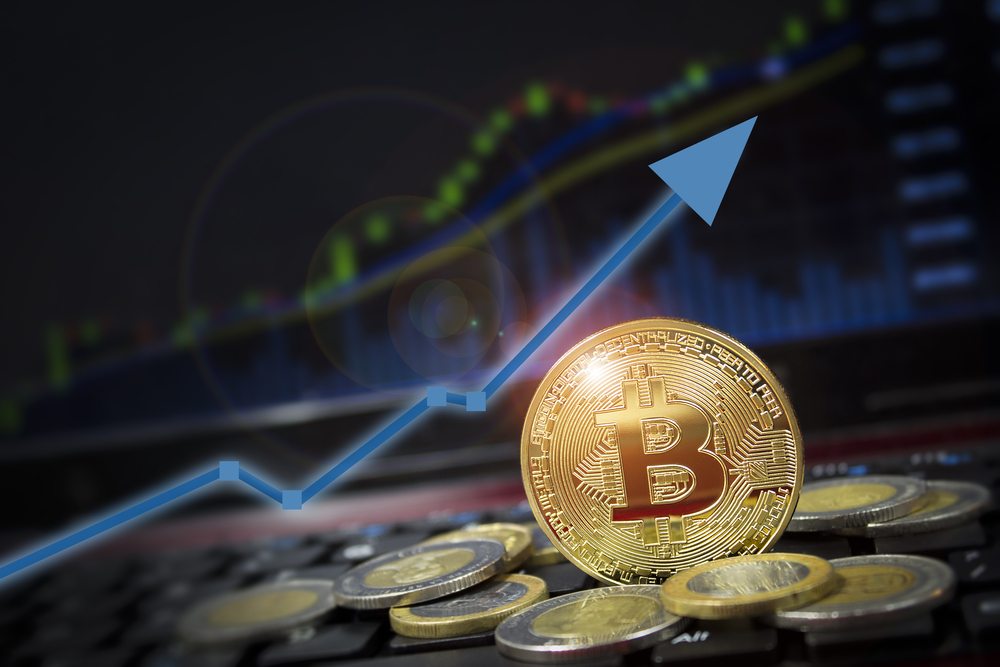 Pantera Fund CEO Calls Bitcoin "A Screaming Buy," Highly Optimsitic
Cryptocurrency hedge fund Pantera CEO called Bitcoin a "screaming buy" and made a ten year $40 trillion dollar prediction.
Hedge Fund CEO Looks for Big Gains in the Remainder of the Year.
CEO of Pantera capital management LP. cryptocurrency hedge fund Dan Morehead went on Bloomberg Television again to talk about the future of Bitcoin and the state of the cryptocurrency space in general. Morehead who is always bullish on cryptocurrency forecast some big returns for 2018 including Bitcoin regaining its maximum value from 2017 in the next twelve months.
Morehead had recently made only his fourth buy prediction in his seven years of trading in cryptocurrency when Pantera issued a notice to its investors to buy when Bitcoin dipped to what he called its ultimate low at 6,500. It's gained and held over $2,000 since then but still, Morehead told Bloomberg it is a "screaming buy" today.
The interview moved on to how the appearance of cryptocurrency is changing. Morehead said that Bitcoin had shed its "skanky" reputation and this was attracting more institutional interest which would drive prices up across the entire space. He continued saying,
"Obviously, we're very bullish on the space. We think we're way below, maybe an order of magnitude — or two — below the real fundamental fair value of blockchain, the industry as a whole is $400 billion. It easily could go to $4 trillion, and $40 trillion is definitely possible."
Morehead's acumen at reading the volatile crypto market was proved out when he said at the height of the mid-December trading frenzy that Bitcoin could lose half of its value at the beginning of the new year. After which, Bitcoin, and almost all other cryptocurrencies slipped into a bear market that we are just coming out of now.
Pantera Capital handles an estimated one billion dollars in assets of which 10 percent is in Bitcoin. When asked about Pantera's investment breakdown Morehead revealed that presently their biggest position is in the Korean Blockchain Icon.
Mt. Gox may be Dumping more Bitcoin on the Market
In the short term though Bitcoin may be headed for another price dip as information regarding a 16,000 coin block of Bitcoin and an equal amount of Bitcoin cash from the Mt. Gox reserve has been transferred out of cold wallet storage. Large transactions made by the trustees of the Mt. Gox estate since December of 201 have been blamed for causing the price of Bitcoin to crash. The last time Mt Gox transferred a large amount of Bitcoin from its cold wallets was on February 5, the next day Bitcoin fell to its all-time low for the year at $6,000
Author JOHN MCMAHON | APRIL 27, 2018 | 6:00 AM
Posted by David Ogden Entrepreneur
Alan Zibluk Markethive Founding Member