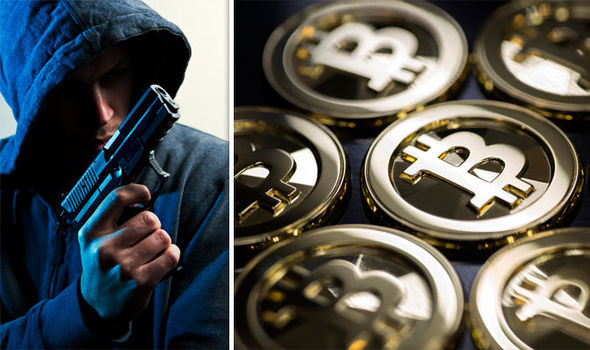 Masked thugs stick up investor at GUN POINT in FIRST UK cryptocurrency robbery

BITCOIN'S price is down again this morning after a report this weekend of a gunpoint robbery where a city financier was targeted at his home and forced to transfer money to armed robbers.
Bitcoin's price is down $480 to $11,217 at the time of press as the crypto community responds to the deluge of regulatory threats coming from Davos last week, and a gunpoint robbery in a picturesque Oxfordshire village on Monday, revealed in the Sunday papers.
Last Monday, in the quaint village of Moulsford in South Oxfordshire, four armed robbers forced their way into the home of a City of London finance chief and forced him to transfer an unknown quantity of bitcoin, worth around $10,000 at the time.
Wearing balaclavas, the Mail on Sunday reported that the men kicked down the front door and forced their way into the home of Danny Aston, 30.
The armed men reportedly tied up a woman and kept a baby outside in a pram while forcing Mr Aston to transfer the bitcoin.
A woman said: "I saw four young men in black tracksuits with the hoods pulled up, crossing the road to the property where it took place."
She added: "They were aged 18 to 25, dark-skinned and super-fit. They jumped over the fence on the other side of the road. I didn't see any gun, but that's what people locally are saying — and that the men wore balaclavas which I didn't see either, just the hoodies pulled up."
Chief Executive of Explain The Market, Mark Shone, said: "These are criminals who have likely caught on to the current popularity of Bitcoin.
"But depending on how much they have, these coins are like being in possession of a rare painting. Trying to exchange large amounts for normal money without alerting suspicion will be very difficult."
A police spokesman said: "Officers were called at about 9.40am to a report that offenders had entered a residential property off Reading Road and threatened the occupants.
"No one was seriously injured during the incident.
"Officers are particularly interested in speaking to anyone travelling through the village on the A329 Reading Road between 7.30am and 10.30am on Monday who has dashcam footage, or anyone with mobile-phone footage.
"The investigation is in its early stages, however initial inquiries suggest this may be a targeted incident.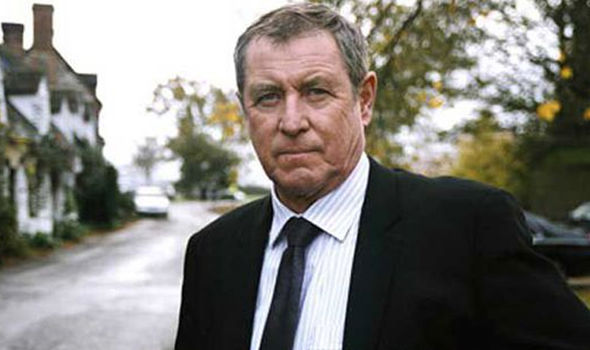 "No arrests have been made at this stage and anyone with any information relating to the incident is asked to call Thames Valley Police on the non-emergency number 101 or Crimestoppers anonymously on 0800 555 111."
Bitcoin transactions provide anonymity to users and so has been used for criminal activity such as buying illicit items on the dark web.
Bitcoin also provides anonymity for scammers as the virtual currency does not pass through any banking institution and consumers cannot stop payment like they can with a credit card.
Cyberfraud, drug dealing, prostitution, gun-running and other major crime profits are being ploughed into the internet currencies.
Drug pedlars are using high street bitcoin ATM machines, of which there are 77 in the UK, to deposit cash from deals.
Gangsters are not only hiding money from the police, they are also making fortunes from the rise in the value of virtual currencies, according to the Met Police.
Head of Scotland Yard's Serious and Organised Crime Command Detective Chief Superintendent Mick Gallagher said gangs have turned to cryptocurrencies.
He said: "At the moment, it feels like there is significant growth."
Online criminals prefer the added privacy of some of bitcoin's competitors as forensic firm Chainalysis said the amount of bitcoin is being used on the Dark Web has fallen from 30 per cent to one per cent.
Instead cybercriminals are turning to other digital currencies.
Philip Gradwell, Chief Economist at Chainalysis said: "In the last few months, there has been a rapid increase in the use of Monero, likely for illicit means.
"Whether Monero grows further, to displace bitcoin as the crypto-crime currency, depends on its adoption by new darknet markets, which are emerging following recent shutdowns, and improvements in the user experience of buying and transacting in Monero."
It comes as the FBI issued a stark warning about an online scam in which people are threatened with death unless they hand over all of their bitcoin.
Investigators said the emails are carefully designed so that even educated professionals can be lured in.
FBI agent Laura Eimiller said it is a new spin on extortion.
Agent Eimiller said: "The chances are if you are online, you will be victimised not once, not twice, but multiple times."
By DAVID DAWKINS and MATT DRAKE UPDATED: 08:00, Mon, Jan 29, 2018
Posted bu David Ogden Entrepeneur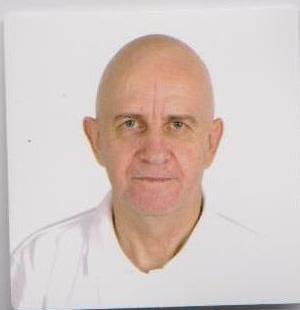 Alan Zibluk Markethive Founding Member