Is a Lack of Regulation Stifling Bitcoin Growth?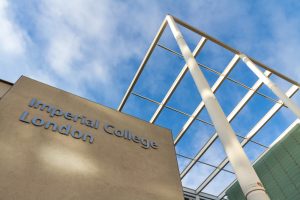 Imperial College London's Centre for Cryptocurrency Research and Engineering
Cathy Mulligan, co-director of Imperial College London's Centre for Cryptocurrency Research and Engineering, believes a dearth of regulation is undermining new financial technologies. Although this might not come as welcome news to libertarian-minded bitcoiners, she believes uncertainty over regulations has stifled growth. "We have the situation in the UK where many startups are chasing the regulator to say, 'How are we going to be regulated?' rather than the other way round. Bitcoin in the UK is really treated as private money," she recently opened. London Bitcoin industry insiders told CCN for this interview that they, and others, are anticipating further Bitcoin regulations in the UK in the coming months.
Ms. Mulligan cites confusing oversight, such as when one exchanges Bitcoin for pound sterling, in the UK, there is no VAT on the value of the Bitcoin, but, rather, the commission. "From the UK perspective, we haven't seen huge amounts of regulation," she says. "They aren't being forced to have AML [anti-money laundering regulations] or 'know your customer' regulation just yet. I think what will happen in Japan is, there will be an influx in startups because the business environment is stable and you'll know how you're going to regulate it."
Indeed, regulators are worried about Bitcoin's potential anonymity. "At Europol [the EU's law enforcement agency] they don't like the anonymity of Bitcoin, which I think perhaps is a bit of a misunderstanding because it is not truly anonymous," said Eitan Jankelewitz, a lawyer at the law firm Sheridans who specializes in blockchain and e-commerce. She believes regulators should have fewer concerns. "You can trace every transaction and follow it all the way through," she noted. "You can see the life of a penny and see exactly where it's been. The problem is that you don't know exactly who controls those wallets." Much of the confusion circle around determining what, exactly, bitcoin constitutes.
Dr. Mulligan says: "Some countries are taking it as a commodity like we are, other places are treating it like money and others are treating it as unknown, which changes the way you tax things." The Imperial College London's Centre for Cryptocurrency Research and Engineering started early in January.
"Blockchain technology is poised to re-engineer the world as we know it," said Blockchain at the time. "In fact, there is a general consensus that the technology will revolutionize industries as varied as finance, fashion, government, and healthcare, among others. While the technology offers a great deal of promise, it is in its nascent stages and there is still much to explore in understanding the future we're helping build. It's that perspective that keeps us committed to research and development. "
Many lawyers advise Bitcoin and blockchain startups to initiate strict AML and KYC policies, generally speaking, to ensure a smooth business process. To be sure, many Bitcoiners believe no new regulations are needed, and any pre-existing regulation can be applied to the digital currency. Oh, and then there's those who believe there should be no regulations at all.
Chuck Reynolds
Contributor
Alan Zibluk Markethive Founding Member