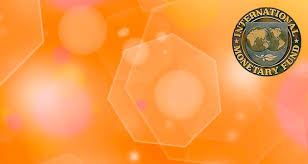 IMF Urges Banks to Invest In Cryptocurrencies

A June 2017 staff discussion note from the International Monetary Fund (IMF) suggests that banks should consider investing in cryptocurrencies more seriously than they have in the past. According to the IMF staff team responsible for the note, including prominent economists such as Dong He, Ross Leckow, and Vikram Haksar, "rapid advances in digital technology are transforming the financial services landscape." These members of the IMF feel that such transformations generate new opportunities for consumers as well as service providers and regulators. The ultimate message of the report seems to be one of support for cryptocurrencies, as it outlines some of the ways that the fintech industry might be able to provide solutions for consumers related to trust, security, financial services, and privacy in this area.
Boundaries are Blurring
One of the key findings of the IMF report is that "boundaries are blurring." This means that the borders between intermediaries, service providers, and markets, previously well-defined, have become blurry with the advent of new technology related to digital currencies and cross-border payments. Along with the blurring of these boundaries, the authors of the report suggest that "barriers to entry are changing." This does not, however, mean that barriers to entry are universally being lowered. Rather, they are being lowered in some situations but raised for others, particularly "if the emergence of large closed networks reduces opportunities for competition."
Trust Remains Essential
Absolutely key in the view of the authors of this report is that "trust remains essential." With less reliance on traditional intermediaries, consumers are turning more toward new networks and providers. The facilitation of this transfer on a large scale requires significant levels of trust in security, privacy, and efficiency. Along with this, and perhaps contributing to a new sense of trust, is the authors' conclusion that "technologies may improve cross-border payments" by serving better and more cost-efficient services, by lowering compliance costs, and by working to fight against terrorism financing.
In the view of the IMF authors, the financial services sector is poised to make the change toward cryptocurrency involvement. That being said, the report suggests that "policymaking will need to be nimble, experimental, and cooperative" in order to successfully navigate this crossing. Simultaneously, regulatory authorities will have a careful job to do: they must balance efficiency concerns and stability tradeoffs. In order to be willing to enter into this world, regulatory authorities will likely need reassurance that risks including cyberattacks, money-laundering, and terrorism support can be mitigated without harming the innovative progress of the digital currency world. To do this, the authors believe that regulators might need to increase their attention on activities and that governance will need to be strengthened. If all of these things take place, the IMF authors believe that banks could integrate cryptocurrencies successfully.
David Ogden
Entrepreneur
Author: Nathan Reiff
Alan Zibluk Markethive Founding Member