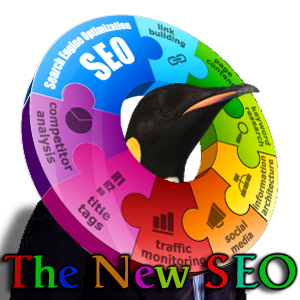 The Alexa Toolbar: Why You Need this Piece of "%#*&%@#".
Google Uses Alexa's Information For Ranking and Indexing!
So you're probably wondering why I have the Alexa Toolbar Installed on my browser and why I tell my fellow marketers, webmasters and SEO gurus to do the same.
It's simple. The Alexa toolbar monitors all my surfing and collects information about what domains I visit. They don't know that it's "me" — they collect it as anonymous user data and use it to rank your web sites. Not only does Alexa use this information for determining where people surf on the web but so does google. Let me repeat that fact so it sinks in:
Google Uses Alexa's Information For Ranking and Indexing!
Installing the Alexa toolbar and surfing your own site will absolutely help you get your sites indexed by Google more quickly. I just started this blog today, and the GoogleBot has already come by without any inbound links!
Because the Alexa toolbar is such a pile, no one ever keeps it installed. So just by updating and surfing your own site daily, (assuming NO ONE else does), you can get your Alexa ranking from 5,500,000 or "no data" to around 300,000 in under a month and to 100,000 in 3 months.
Alexa Rankings and Google PR are two of the main factors uninformed people look at when considering link exchanges. (Page Rank is completely useless BTW we have a white hat PR 4 site that gets 20 visitors a day and unranked sites that get several thousand per day).
If you remember the Nielsen Company, famous for the Nielsen Ratings, you understand that what is put on television was once determined by what a minute fraction of TV viewers watched: The people with a Nielsen box on their TV Set — The Nielsen Families. Having the Alexa toolbar installed on your browser is like being a Nielsen Family for the web. Your surfing habits will determine what is most "popular" and what sites should be ranked higher in the SERPs.
Alexa's Toolbar is a Great POWERFUL SEO tool.
That was reason enough for me to install the Alexa Tool Bar. Download it for yourself, and watch your Alexa Rankings Skyrocket over the next several weeks. We know Google looks at the Information, which means that Yahoo and MSN are probably looking at it too.
Chuck Reynolds
Contributor
Alan Zibluk Markethive Founding Member