When it comes to dealing with customers, keep these things in mind for repeat business: stay in touch, ask questions, choose "can do" terminology, deliver the goods, and follow up. We share the details of the how and why below.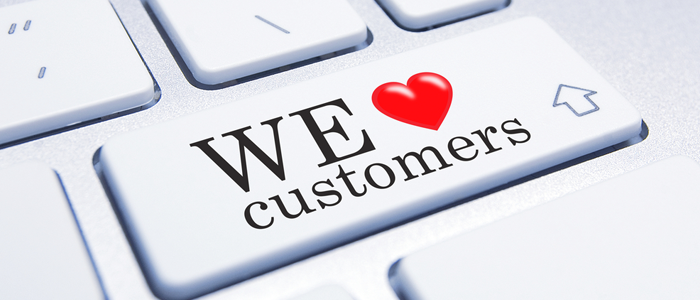 Freelancers, whether they're working as virtual assistants, writers, or transcribers for local law offices, are under constant pressure to please clients each and every time.
You know all too well how hungry the competition is. It's one of the reasons you always try to go above and beyond with each client. The good news is that there are five ways you can wow your clients every time so they'll never need to consider anyone but you.
Stay in Touch
You'd be surprised by just how much this means to clients. Not to mention how few competitors take this advice to heart. It's easy to lose touch over the duration of long projects. A simple email note about the status of the project goes a long way towards helping your clients feel appreciated and preventing them from worrying about whether you'll be able to deliver on time.
Ask Questions
More importantly, listen to the answers and use them in your work. Clients love it when you give them exactly what they want. Sometimes, that requires asking questions, refining, and narrowing.
Choose "Can Do" Terminology
When working with clients, there are many times when it's not what you say that makes the difference, but how you say it. Learning to communicate effectively is a must when dealing with clients. However, learning to effectively communicate positively adds that extra little wow factor that keeps clients coming back for more. For instance, instead of telling your client that you can't have a project finished until after 3 p.m. on Friday, try telling your clients that "I can have that project finished by 3 p.m. on Friday. Does that work for you?" That subtle change has a significant impact on the way clients view you. When you use words like can't, they view you as someone who can't get things done. When you change them to can, they see you as someone with a can-do attitude who will make things happen.
Deliver the Goods
In many cases, this is all it takes. However, you don't want to merely deliver what the client asked for. You want to exceed your client's expectations and you want to make sure that the client leaves the transaction believing he got more than his money's worth.
Follow Up
The fortune is in the follow-up. You'll hear this in almost any business you enter into. It's not the one-time sell that becomes your bread and butter. It's the people who keep coming back, month after month, to make use of the services you provide or the goods you sell. Follow up.
Make sure they're happy with the product, service, etc. and double-check to ensure nothing is wrong, missing, or lost in translation. Then, ask if they need other products or services you offer and invite them to call on you again. This gives them the perfect opportunity to hire you again.
You don't have to move mountains, make hard sells, or walk on burning coals to make customers happy. These five steps are relatively simple and yet they deliver happy customers time and time again. Try them out and see what a difference they make for your business.
If you believe that my message is worth spreading, please use the share buttons if they are visible on this page.
Stephen Hodgkiss
Chief Engineer at MarketHive
markethive.com
---
Al Zibluk